We were recently approached by the Texas A&M University Superfund Research Center to talk about the importance of monitoring air pollution and the technology behind BreezoMeter to provide an introduction to the science behind our technology to an audience of scientists across disciplines. 
About the Webinar
The webinar was an exciting opportunity for outreach to the researchers at Texas A&M University, the broader scientific community, and several government agencies to explain the scientific rationale for our approach to environmental technology and illustrate examples of its use by the general public, companies and government agencies, but also a great opportunity to share more information about what we do, who we are, and get involved with some interesting air quality monitoring Q&As with the scientists and decision-makers.
In order to cover topics ranging from the challenges of taking on terabytes of data on an hourly basis, to the importance of accuracy in air quality monitoring, as well as the real world applications of actionable environmental insights, the webinar was led by cross departmental speakers within BreezoMeter.
The presentation was headed by our Co-founder & CTO Emil Fisher, B.Sc. Software Engineering (Technion) with years of experience in hi-tech and major defense projects, and an expert in software developing management methodologies and techniques and supported by Tom Navot, one of BreezoMeter's talented algorithm engineers with a background in Environmental Engineering Technology from the esteemed Technion – Institute of Technology. Emil and Tom were joined by Tamir Kessel, Business Development Director at BreezoMeter who has led and consulted on many critical enterprise transformation projects, and is an expert in the applications of environmental data to insights.
The Importance of Scientific Outreach
Mitigating the harmful effects of air pollution is the work of many, including governmental bodies, scientific research institutions, private businesses and often private citizens or environmental activists.
We believe that the work that we do at BreezoMeter is twofold 1) providing insights about what's in the air we breathe and recommendations for reducing exposure and 2) we are committed to education and collaboration with any group or institute whose work is an extension of our mission and work towards a better public health.
About Our Scientific Team
Our group of committed scientists advocate for awareness of the connection between our health and the environment, the importance of accurate air quality information, & helping people to manage exposure.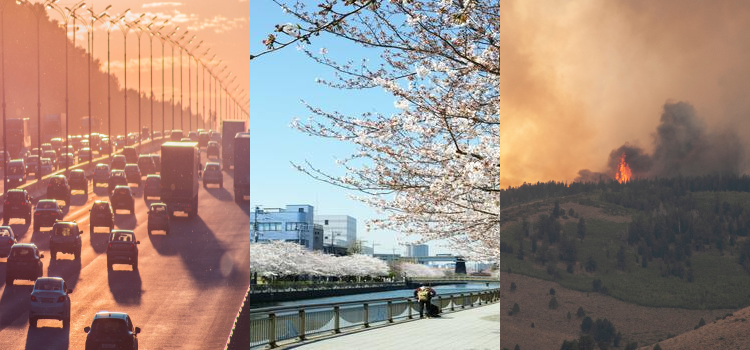 With this mission in mind, our Co-founders enlisted a unique, multidisciplinary team of scientists – experts in research and atmospheric sciences as well as specialists in environmental data modelling.
In order to tap into the themes of interest for the webinar's audience, we handpicked members of BreezoMeter's team to share their expertise in the field and within the company.
Watch the Webinar to Learn about the technology behind breezoMeter & more:
What exactly is air pollution & why is it so important we learn more about it?

What are the challenges involved in monitoring environmental data?

How does BreezoMeter use different sources of data to predict air pollution when there is no sensor available?

How BreezoMeter uniquely calculates and monitors the accuracy of its algorithms??

What are the common applications of air quality data?
For the answers to these questions and more, check out the full webinar here: