BreezoMeter is pleased to announce a new partnership with hyper-local and live-weather provider WeatherBug. With more than 20 million unique users per month, WeatherBug has the ability to reach many users, informing them about what is in the air they breathe as they check the weather around them.
How WeatherBug Benefits from Air Quality Data
WeatherBug experiences a range of benefits from integrating BreezoMeter's hyper-local and real-time air quality information in their app:
Given the huge impact of air pollution exposure on health, WeatherBug enables their users to make more informed decisions concerning their health.
WeatherBug educates their users on the reality of air pollution around them, while providing valuable insights and relevant ads.
As a result of this thoughtful integration, Weatherbug has seen significant improvements in terms of user engagement, traffic, frequency and length of website visits and app usage.
How WeatherBug uses Air Quality Data in their App
Through BreezoMeter's API, WeatherBug provides multiple air quality features to their users worldwide:
Intuitive & Interactive Heatmaps
To help WeatherBug users visualize air pollution wherever they are: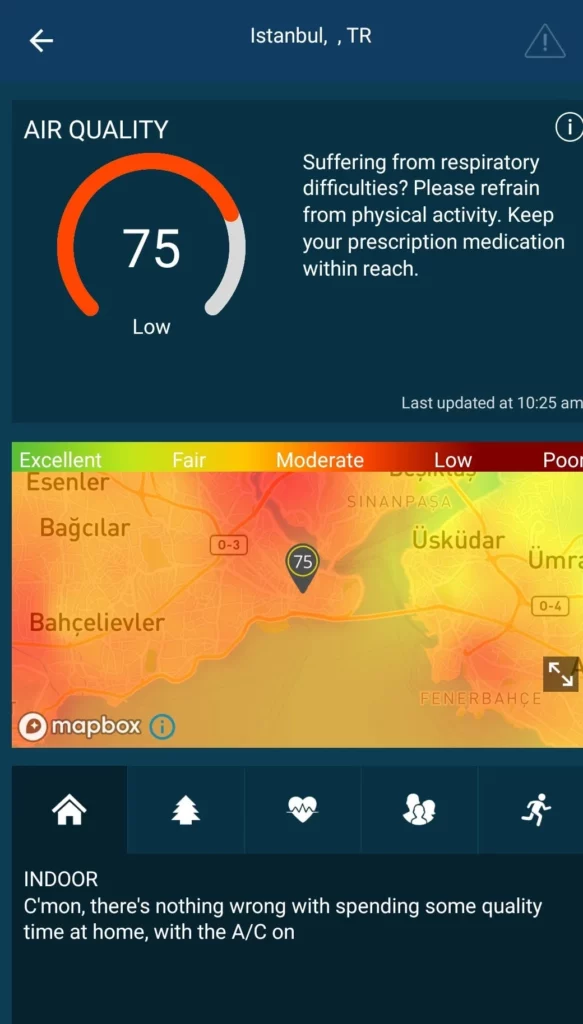 Air Pollution Forecast Information
So WeatherBug users can better plan their day, not just around the weather, but also around the air they breathe.
Actionable Health Recommendations
Per population segment. Some people, including children, the elderly, pregnant women, and people with heart and lung diseases, are more susceptible to air pollution, and must be even more aware of the air they breathe in order to take care of their health.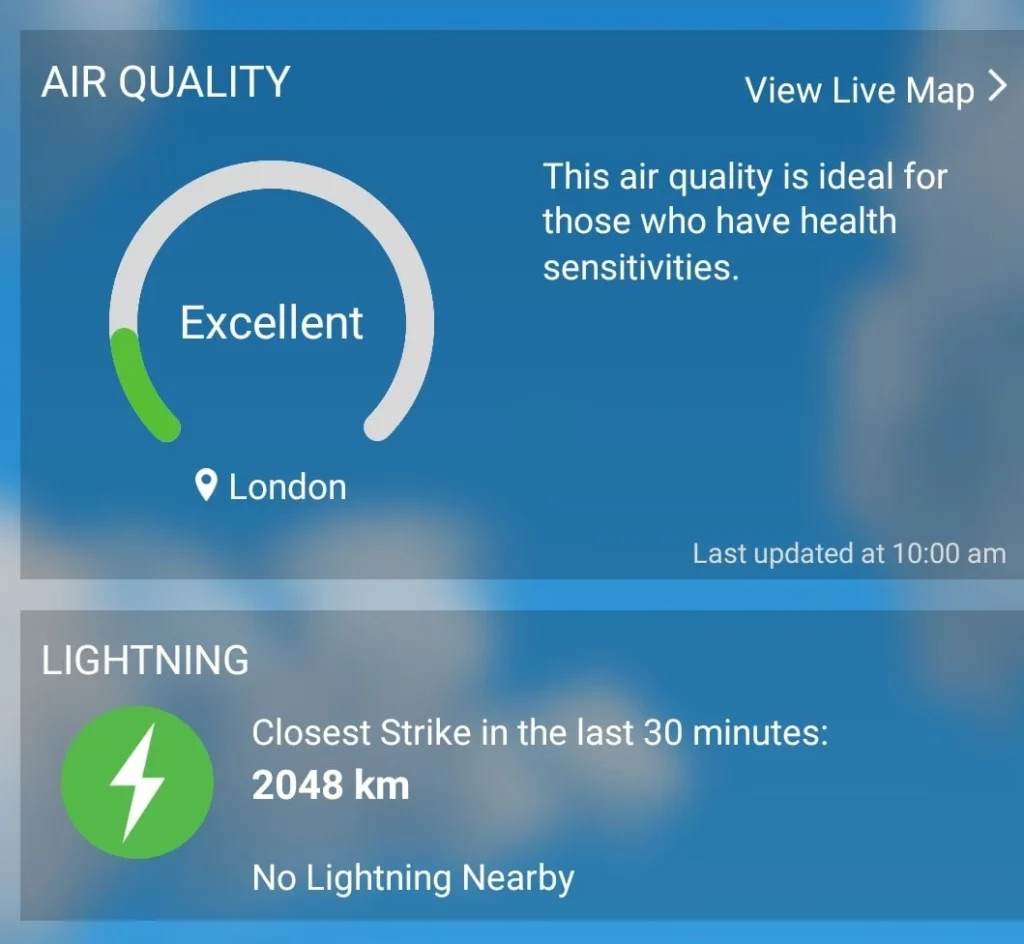 Global Air Quality Index (AQI)
Regardless of where in the world a user wants to see the air pollution levels, they will see a unified 0-100 (poor to excellent) AQI, that is color-coded and simply communicated.
Combining layers of data, including governmental monitoring stations, satellite data, traffic conditions, air dispersion models and more, BreezoMeter is able to provide WeatherBug users with additional and imperative information for planning their days, in real-time, and based on their location.
Olivier Vincent, President and General Manager of WeatherBug highlights:
At WeatherBug, our vision is to deliver the ultimate weather experience for all aspects of people's lives, and we know that including BreezoMeter's highly accurate, location-based air quality data across our platforms will increase the value of our product, and has the ability to positively affect the health of our consumers.
Read WeatherBug's full PR statement here.
"WeatherBug has always been regarded as the innovative leader in weather data, and has one of the highest rated apps in the industry. Our partnership with BreezoMeter reaffirms WeatherBug's commitment to innovation, accuracy, and quality," says Uri Schechterman, of BreezoMeter's Business Development team.