As the global climate becomes more unpredictable, certain types of businesses can find planning and sales forecasting more difficult.
Luckily, companies can now leverage location-based historical environmental data to analyze consumer buying behaviors and other patterns in correlation with changes in the environment – in turn, this functions to enhance the accuracy of demand planning and forecasting all round.
How the Environment Impacts What We Buy
Local environmental changes influence consumer behavior and shopping habits all year round. Clothing retailers have understood the impact of seasonality and the environment on buying behavior and shopping habits for centuries and changed their inventory to stock warmer or 'lighter' wardrobes depending on the weather.
High temperatures can also increase sales of products such as soft drinks, alcohol, and frozen foods: In a single hotter-than-average June in the UK, hotter temperatures increased ice cream sales by 24%.
When air pollution increases drastically, air purifier companies often see significant spikes in sales. For example, during above-average North American wildfires in July-August, 2021 US Google searches for the phrase "air purifier for smoke" more than doubled. Air purifier brands like Coway have seen increases of 102.8% in sales during times like this (!)
Research has uncovered further correlations between demand and the environment:
Fine-tuning Market Forecasts & Planning with Historical Environmental Data: Examples
The balance between overstocking inventories and failing to capitalize on sudden demand spikes in time requires constant effort from demand planners and operational staff. Luckily, environmental data can be used to solve some of these problems.
Example 1: Kleenex Ensures Product Visibility During Pollen Allergy Season
During pollen season, allergy sufferers will clearly need more allergy medicine and related products. Recognizing this, Kleenex launched a perfectly timed social media campaign during pollen allergy season in the UK to provide hay fever sufferers medical advice and an allergy "rescue kit" containing Kleenex tissues. The 'daily allergy resource' campaign helped increase brand awareness and ensured product visibility during peak demand periods.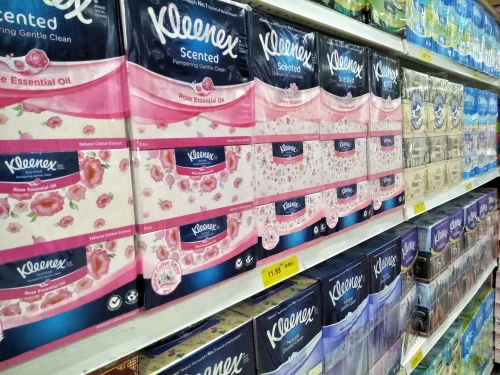 In a similar way, allergy companies can leverage historical pollen datasets to gain insights into historical patterns of demand and act on the discovered trends by:
Identifying Demand Trends: Taking the highest and lowest historical pollen data points to establish a range of likely values, and correlating this with sales and market trends, based on location.
Optimizing Supply Management: By uncovering buying trends based on historical pollen conditions, allergy companies can predict demand for their products when allergy seasons start, peak, and end, and properly stock inventories to maximize sales.
Reaching the Right People at the Right Time:

Historical pollen data can inform seasonal marketing campaigns like the example from Kleenex, enabling allergy companies to keep brands top of mind when it matters most.
Example 2: Could PG&E Have Prevented Bankruptcy With Wildfire Data?
After powerline-caused wildfires destroyed hundreds of thousands of acres and caused over 100 deaths, utility provider PG&E declared bankruptcy, paying out $25.5 billion in liabilities, and having to spend an additional $11.7 billion on wildfire mitigation.
To prevent such scenarios, utility companies can leverage historical wildfire data to plan infrastructure expansion in safer topographies, avoiding historically impacted areas. They can also better estimate ongoing maintenance needs in correlation with long-term smoke and heat impacts, preventing damaged equipment from becoming a massive liability.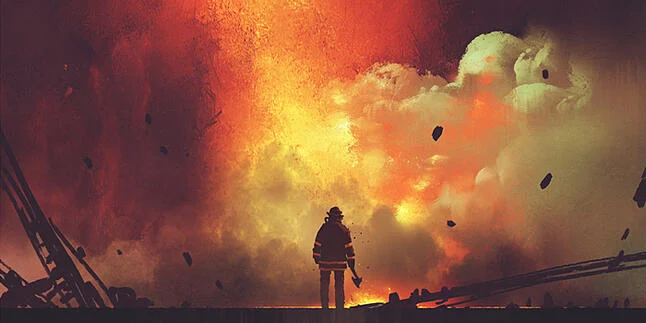 Why Insurers Need Historical Environmental Data
Better to have and not need than to need and not have, says the famous proverb, which especially rings true in regards to insurance.
By studying the spread of wildfires and identifying regions more prone to experience blazes, insurers can better estimate premiums and apply safeguards against preventable losses.
The value of historical environmental data spreads beyond infrastructure and property damage: By understanding the impact of environmental hazards on hospitalization trends, health insurers can also create better resilience through digital tools that change patient behavior in advance. In this way, health insurers can reduce costs and improve health outcomes.
Example 3: Real Estate Reports Informed by Historical Air Quality
Real estate firms can leverage historical environmental data to distinguish themselves from the competition and add real value to buyers by demonstrating the historical environmental exposure of prospective properties in a way that informs their decision-making.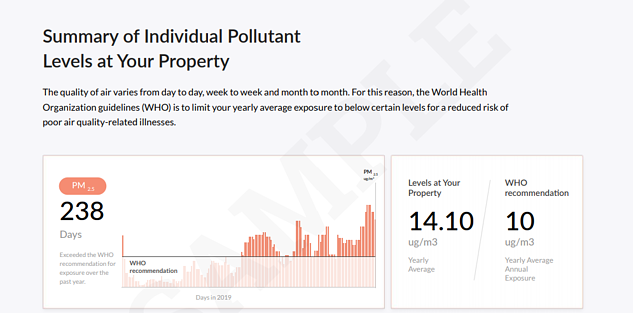 By adding air quality information to real estate reports and websites, agencies can add value to realtor offerings and personalize environmental insights to each potential buyer's health needs, thus improving client engagement and satisfaction.
Example 4: Stella Artois Leverages Historical Weather Data to Influence Purchase Decisions
International beer brand Stella Artois reported a 65.6% increase in year-over-year sales during a marketing campaign that mapped out historical weather data and correlated a 2°C rise in average temperature with an increase in purchases of their alcoholic cider beverage.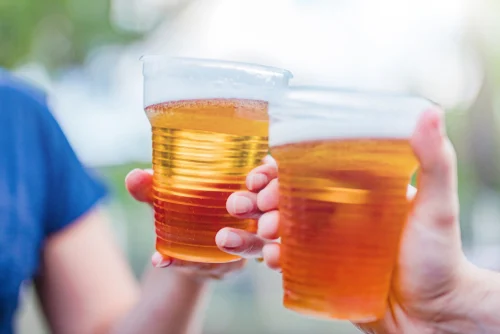 Leveraging their weather insights, Stella launched its clever targeted ad campaign in the UK, using digital out-of-home billboards positioned near beverage shops that only activated Stella's ad when local weather conditions changed.
The Bottom Line
Accurate and reliable historical environmental data can help inform statistical predictions which enable market forecasters across industries to optimize revenue and ROI through better audience targeting, messaging timing, and improved resource management.
For large international organizations, global historical environmental data provides a single-source scalable solution that eliminates the need to find localized sources for regional markets.