What can companies do with new forms of actionable environmental data and what genuine value can it bring? We discuss how leveraging environmental data as a business creates major opportunities for growth, keeping brands top of mind for consumers, and standing out in crowded markets that prioritize environmental awareness and personalization more than ever before.
Defining 'Environmental Data'
When we talk about environmental data, we're referring to raw data that indicates the state of the environment in some way – the data could be in the form of a current snapshot or reflect changes over time:
Example #1 – Historical Wildfire Data
The video below visualizes the air quality impact for a 3-day period during the August Complex Fire in 2020, which became California's largest wildfire on record.
Example #2 – Real-time Air Quality Data
The image below shows a snapshot of current air quality conditions (taken on June 22nd, 09:AM GMT+3) around the same California-Nevada region depicted in the historical wildfire video above.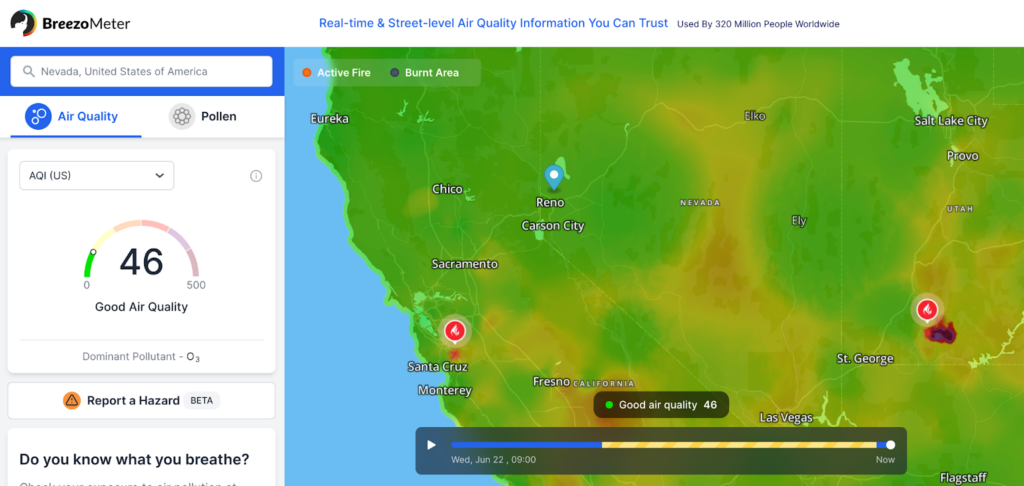 Check BreezoMeter's air quality map for more details here
What are the Common Sources of Environmental Data?
NASA, the CDC, the EPA, and many other national and global organizations, store environmental data and present a range of raw environmental data resources for public access. Governments, agencies, and scientific bodies tend to use a range of environmental monitoring methods to set emission standards and inform people about pollution levels, conservation efforts, sustainable water management, and even measure economic impacts.
Some examples of methods used to collect the environmental data include:
Air pollution monitoring stations
Water & soil samples
Wildlife species & vegetation monitoring
Oceanography surveys
Geological maps
Traffic observations
Meteorological satellite information
Pollen monitoring stations
The Environmental Data Revolution
Environmental science emerged as a formal discipline during the Enlightenment era of the 17th and 18th centuries. Of course, we've come a long way since using quill pens and paper to record data:
Satellites now orbit the earth and scan for atmospheric changes – temperature, moisture, wind, cloud cover, air quality, wildfires & more – then communicate this data back to weather forecast centers, which then translate it into meteorological imagery.
Smarter Environmental Monitoring Networks:

Connected IoT devices and sensors are now used to enhance and power crowd-sourced environmental monitoring at a low cost. Together with machine learning, these smarter networks of environmental data systems provide effective and efficient tracking of environmental factors like air quality, water pollution, and even radiation

.
How Big Data & AI Gave Rise to Powerful Environmental Prediction Models
Raw data provides a great foundation for analyzing and understanding the environment. But we also need to translate this information into meaningful insights so end users can plan and adjust behavior accordingly.
The evolution of modern environmental monitoring companies and forecasting tools means we can collect and store astronomical amounts of environmental data in the form of extremely large datasets which can then be analyzed computationally to uncover patterns, trends, and associations like never before:
Climate Computing – Data scientists use Big Data and AI tools to study and forecast climate changes through a 'System of Systems' approach. Climate computing bridges diverse disciplines and research ideas and then processes them together to deliver a more comprehensive picture.
Restoring Historical Data – Data scientists can reconstruct missing climate information, enabling them to fill observational gaps in historical environmental datasets.
Hyper-accurate Weather Forecasts

–

European researchers

utilize machine learning to structure huge amounts of data collected from different environmental data sources. Processing compounded data in a more streamlined fashion enables crucially-needed hyper-accurate and hyper-local weather forecasts.
Health-focused Environmental Insights & New Business Use Cases
Environmental science and reporting have evolved during an era that can finally deliver on the promise of 'personalized health'. The global wellness market is currently projected to reach $7 trillion in 2025, with an average annual growth rate of 9.9% – and extreme climate events and a global pandemic have drawn ever more attention to the impact of climate change and environmental exposure on personal health.
Businesses from a wide range of industries are developing new and innovative use cases based on health-focused environmental business intelligence:
a) Environmentally Intelligent Homes & Buildings
Smart air purifiers and HVAC systems utilize real-time environmental data and forecast environmental information from a reliable source to add value for customers – optimizing performance and maintenance, and offering remote management according to the real-time & predicted environmental reality outdoors. Learn more about these environmental data use cases here.
b) Better Informed Risk Indexes
Insurance companies are turning to environmental business intelligence to understand an individual's exposure status and verify and optimize claim accuracy. Insurers looking to predict climate change-related disasters can also use environmental intelligence to alert customers of impending danger, maintain asset value, and avoid higher damage claims.
c) Improved Consumer App Experiences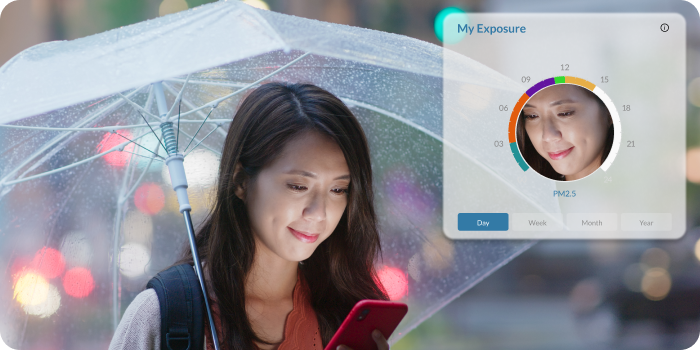 Weather apps: Expanding the variety of actionable environmental data provided helps weather providers consolidate their status as regular go-to sources for environmental information. Users become inclined to check their apps more often, incorporating them into their daily decision-making – and boosting monetization/advertising options for providers.

Leisure, Fitness & Wellness apps:

A wide range of consumer apps can now recommend outdoor activities when environmental conditions are favorable, e.g. tell users when and where to exercise and what are the safest hours to go to work out or take a walk with the kids. Leading global beauty brand L'Oréal leverages environmental data with the companion app of its Perso product to personalize skincare recommendations to consumers based on their individual environmental exposure.
d) Smarter Healthcare & Clinical Research
Connected Devices & Patient apps: Treatment providers track medication use and reported symptoms, and correlate them with environmental data to draw personalized predictive insights. Patients can also receive alerts to take medicine preemptively or stay indoors to avoid symptom exacerbation as a result of environmental exposure.
Cost-saving: Adopting a personalized value-based medicine approach, physicians can remotely monitor patient symptoms and environmental risks and adjust treatment plans accordingly. Both patients and providers spend less by reducing the need for in-person doctor visits and preventing avoidable hospitalizations.
Clinical Research: Researchers can correlate environmental triggers with patient symptoms and other personal and lifestyle factors to inform and compare treatment efficacy/adherence.
e) Personalized Advertising & Sales based on the Environment
Dynamic ad Delivery & Messaging: Ad agencies can deliver the right message at the right time to the right audiences based on real-time & predicted environmental changes – dramatically boosting ROI & campaign engagement.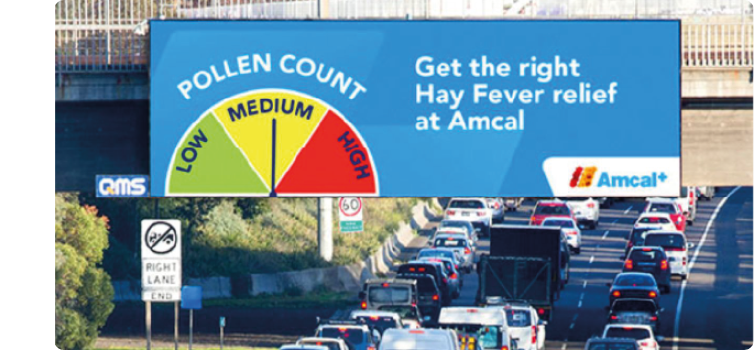 Sales Enablement Tools: By integrating environmental data into presentation dashboards used by sales personnel, pharmaceutical companies are better at demonstrating the need and value of their solutions when talking to physicians and care providers.
f) Cleaner Route Planning & Vehicle Protection
Actively Dodging air pollution: Safe route-planning apps provide real-time visualization of environmental data with contextual insights educating users on the health risks of each option. They encourage users to choose healthier routes by offering cleaner alternatives and comparing estimated time-to-destination.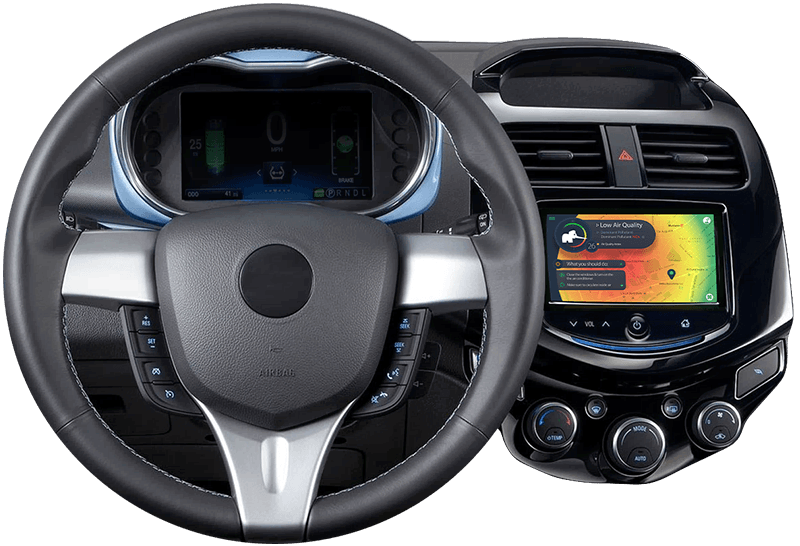 How to Leverage Environmental Intelligence for Your Business
The range of use cases and benefits of environmental insights and data resources for commercial settings in 2022 is clear, but where do you actually practically start?
Integrate Environmental APIs!
Environmental APIs present one of the easiest ways for businesses and organizations to leverage actionable information about the environment without having to develop their own monitoring infrastructure:
a) Air Pollution APIs
Air Pollution APIs can be integrated into apps, dashboards, and connected products to map and alert users of real-time and forecast outdoor air pollution. (Learn more here).
What to Look For: Global Coverage, Hourly Refresh, Accuracy- Validation, Pollutant Variety, Level of Granularity.
b) Weather APIs
Weather APIs can be integrated to provide real-time weather alerts and daily/weekly forecasts to help users plan events and prepare for strong weather and extreme climate events.
What to Look For: Hourly Forecast Updates, Visibility, Wind & Air Pressure, UV Index, Global Monitoring, Live Map Imagery, Weather Event Alerts.
c) Wildfire APIs
Wildfire APIs can be integrated to report wildfires according to user location and report fire spread in real-time. Actionable insights here might range from worsening air quality alerts in response to smoke pollution, to active fire evacuation warnings. (Learn more about BreezoMeter's wildfire intelligence here).
What to Look For: Fire Size, Direction, Spread Prediction, Containment Rate, Cause, Alert Radius Size, Air Quality Warnings.
d) Pollen APIs
Pollen data APIs can be used to enhance allergy treatment tools with personalized daily pollen forecasts, predictive allergy medication alerts, and actionable health & lifestyle insights that improve patient outcomes. (Learn more here).
What to Look For: Different Plant & Pollen Type Separation, Heatmap Visualizations, Universal Pollen Index, Daily Forecasts, Data Source Cross-validation.
e) Historical Environmental Data – Implementing Lessons For Future Growth
In addition to real-time information about air quality, pollen, wildfires, and weather delivered at the right time, there's also the historical element of environmental data that enables companies to analyze consumer behavior and integrate extracted insights into their business tactics.
Brands that leverage historical environmental data can inform demand planning and enhance marketing strategies, keeping their products top of mind for consumers during peak demand seasons, increasing revenue, and reducing ineffective ad spending.
Environmental Data Can Benefit Any Business When Used the Right Way
Environmental data enables businesses to tailor consumer experiences to the individual and distinguish their offerings in increasingly competitive markets that are also rapidly becoming obsessed with environmental awareness and personalized health.
However, raw environmental data isn't enough to capture attention and keep consumers interested: By translating raw data into tailored environmental insights, businesses can regularly engage, educate and empower consumer users; helping to ensure their products are incorporated in daily decision-making and promoting greater brand trust and loyalty over the long term.