5G connectivity, homeowner data sharing, smarter building automation systems, the impending arrival of WiFi 6, the drive towards personalized indoor experiences… the IoT and smart home markets are rapidly changing, spurred on by ever new innovations in big data, connected devices and AI. It's hard to keep up with all the latest trends!
Follow These IoT Influencers:
To make things easier for you, we've scoured the internet to bring you these top IoT influencers to follow in 2021. These names (in no particular order) will help you keep up with the updates and best practices you need to know about as a product manager in the smart home space.
Stacey runs a comprehensive publication about IoT topics and news here in addition to a regular podcast which you can listen to here. Stacey has been covering technology news for major publication for 18 years, and has been featured in Fortune, PCMag, MIT Tech and more.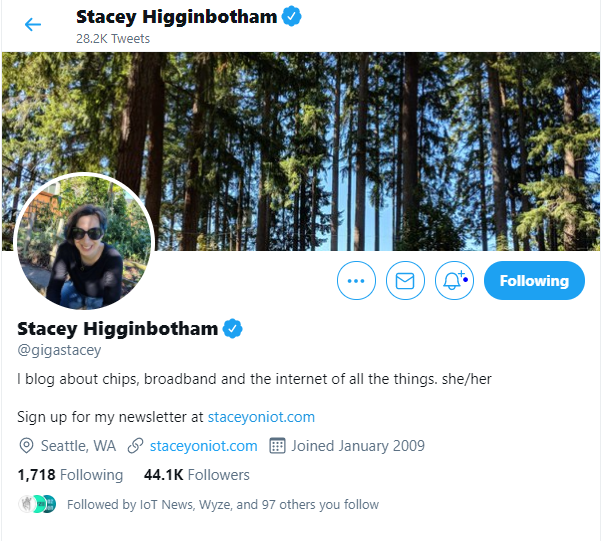 Peggy runs the No. 1 ranked IoT and digital transformation podcast, the 'Peggy Smedley Show' which broadcasts every Tuesday from 1201PM CT (you can also find the on-demand episodes on iTunes, Spotify, Amazon Alexa etc). In addition, Peggy runs the connectedworld.com website, where you'll find blog posts, interviews and industry insights all focused on IoT.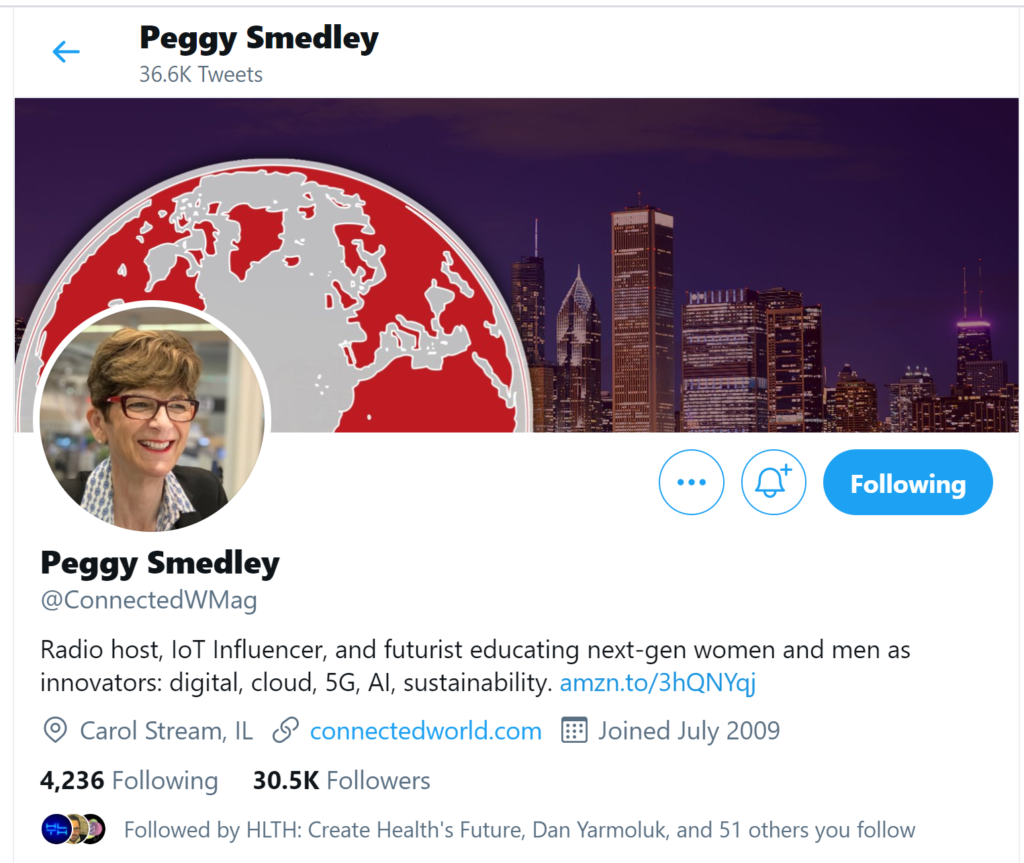 Former VP of IoT at Ericsson, Daniel runs a fortnightly podcast which you can learn more about here. Daniel specializes in helping enterprise product professionals progress their digital transformation strategies and regularly interviews Product leaders from leading companies such as Microsoft, Cisco and IBM about their IoT strategies.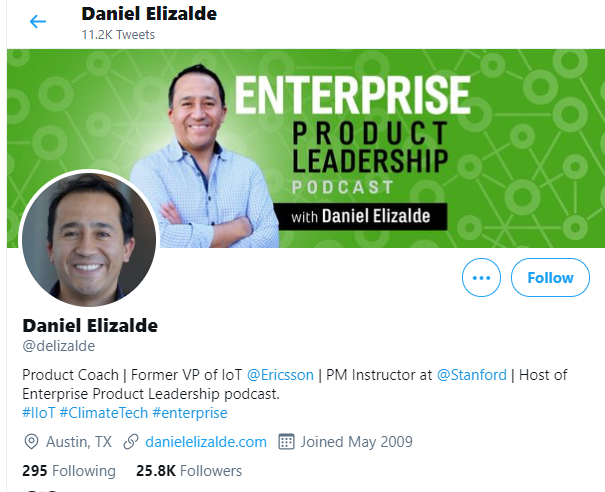 Lucian is co-founder of IIoT World, on of the first online publications entirely dedicated to topics related to Industrial Internet of Things. Lucian has decades of experience when it comes to industrial software and automation and smart manufacturing/software are particular areas of interest, in addition to common IoT challenges such as cyber security.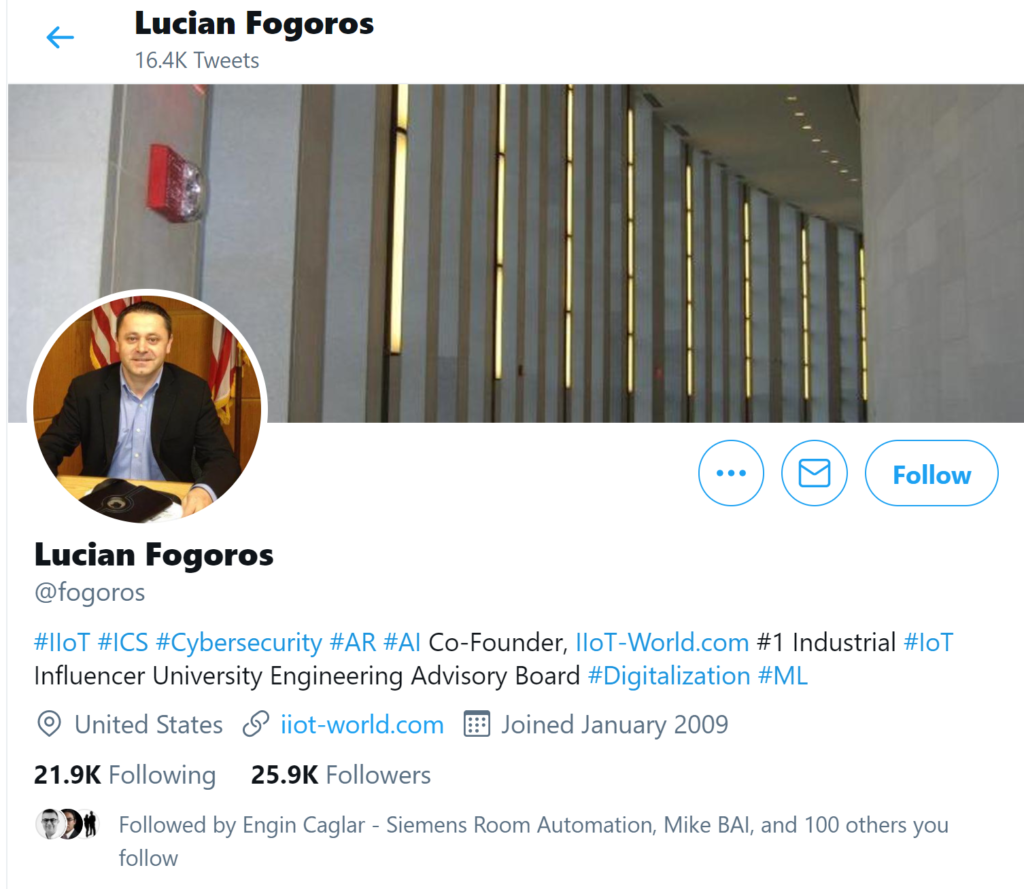 Maribel is the founder of Lopez Research, a market research and strategy consulting firm, dedicated to tracking trends across a range of technology topics, covering AI, connected devices and cloud computing.  Maribel is also the co-founder of Emerging Technology Research Council – a community of business and technical leaders from Fortune 1000 companies. Prior to Lopez, Maribel gained experience via technology and research laters, including Motorola and Forrester Research.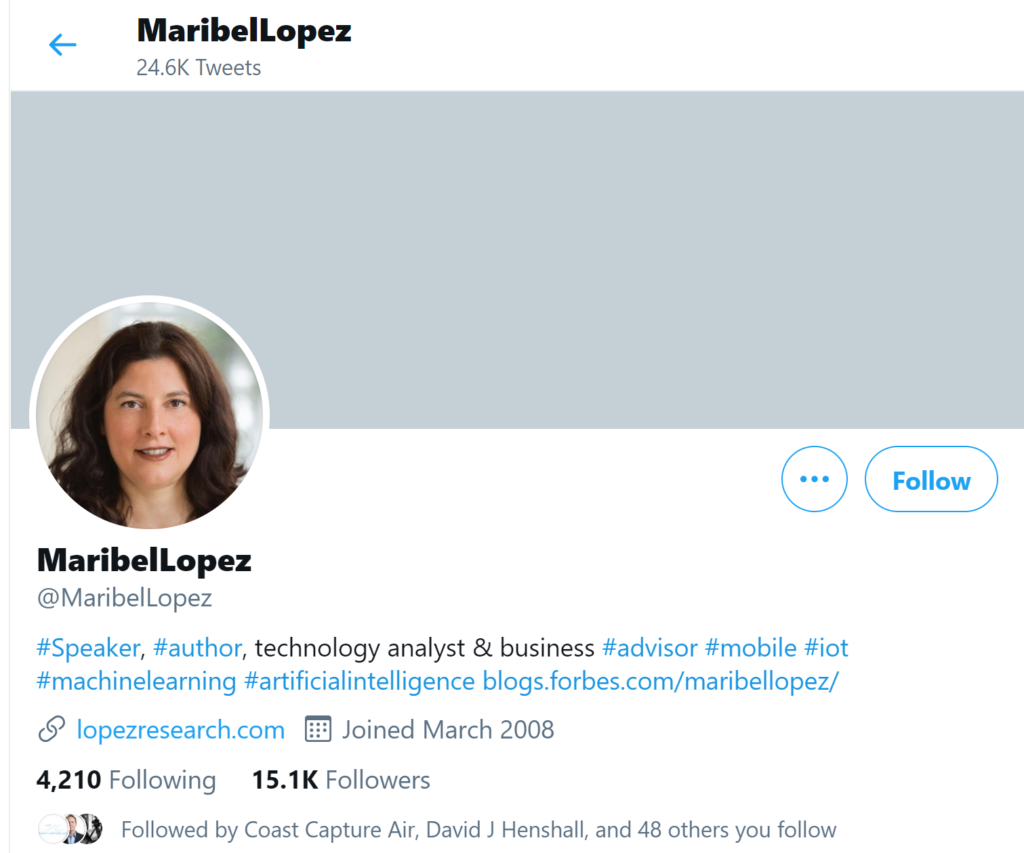 An IoT force to be reckoned with, husband and wife Dean and Sarah-Jayne have plenty of real-world experience in the field of IoT technology and Smart Home technology and blog regularly via their own platforms on the latest rends in these areas. Dr Dean Anthony Gratton has plenty of experience creating prototypes and new products for IoT, Industry 4.0, Smart Home and more, while Sarah-Jayne has helped technology leaders such as Oracle, Siemens and Ericsson build their influencer traction.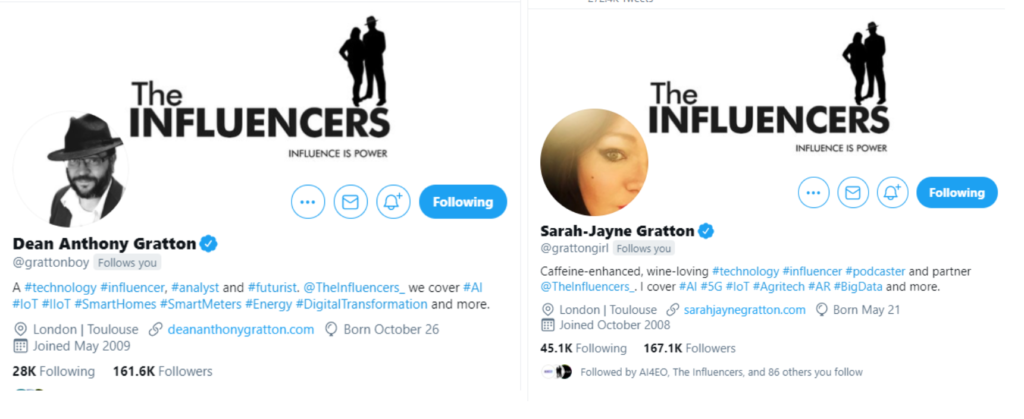 Bruce runs a podcast dedicated to business professionals looking to develop profitable IoT initiatives – you'll find the content to be a right mix of business strategy and value creation, alongside IoT tech best practices and trends. Access Bruce's regular podcast here.