Using BreezoMeter's live pollen information, Taisho Pharmaceutical has launched a brand new (and free) pollen tracker, providing Japan's allergy sufferers with up to date personalized information wherever they are.
Japan's Growing & Costly Allergy Problem
Spring is a beautiful time in Japan: Many people around the world equate this time of year with the Cherry Blossom festivals taking place up and down the country.
What few people know is that Japan has one of the highest levels of diagnosed allergic rhinitis in the world, affecting approximately 39.4% of the population compared to approximately 20% in Europe.
The allergy symptoms felt by sufferers are so severe that it costs the Japanese economy approximately $2 billion each year, as fewer people want to go outside, and workers take frequent sick days once pollen season hits. To add to the problem, numbers of allergy sufferers in Japan are increasing- between 1998 and 2008, prevalence increased by more than 10%.
Taisho Takes on Pollen
Taisho Pharmaceutical, the leading provider of OTC medicine in Japan, has decided to take Japan's pollen problem on. Powered by BreezoMeter's data, Taisho has launched a brand new digital experience to provide seasonal allergy sufferers with live and forecast pollen conditions at their current location or wherever they plan to go.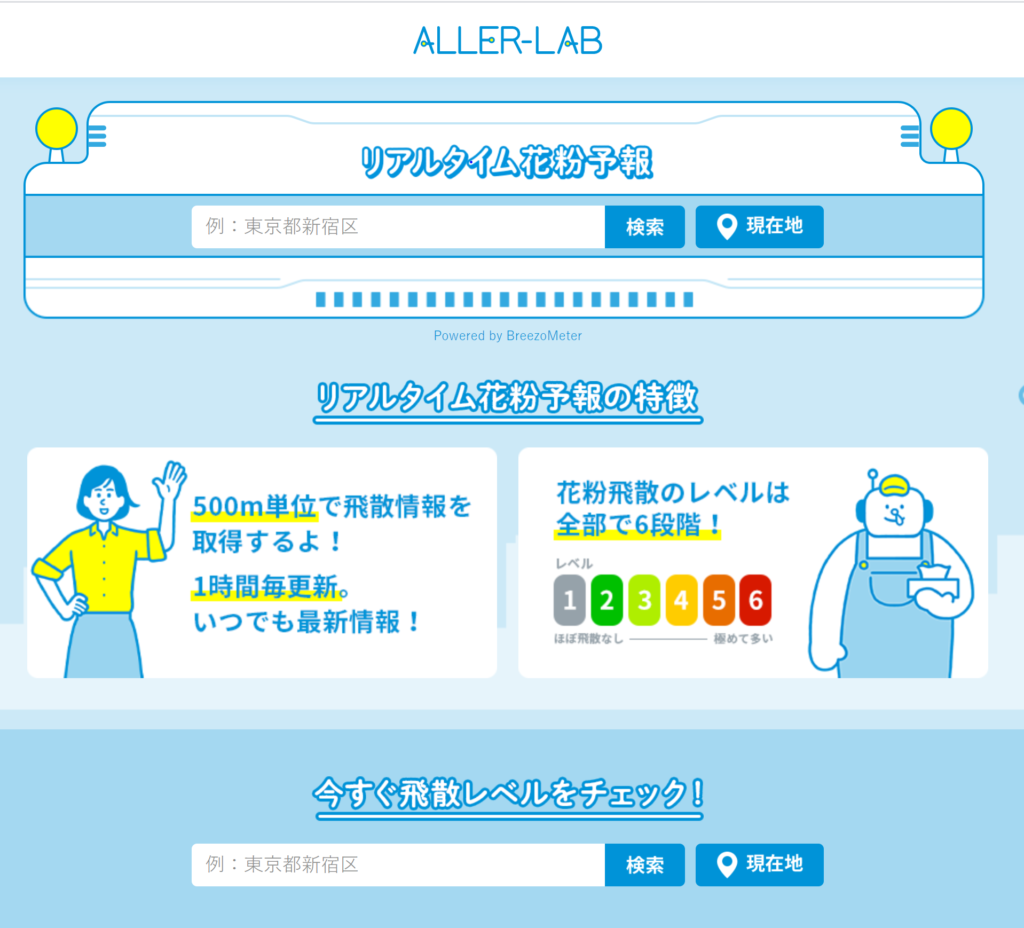 This new initiative from Taisho Pharmaceutical highlights the brand as far more than just a pharmaceutical provider. By offering the digital service at no cost, Taisho Pharmaceutical offers a new level of personalization to the public, making it possible for allergy sufferers to take steps to protect their own health and understand how and when to use it's own products.
The Advantages of BreezoMeter's Personalized Pollen Data
There are a number of existing sources of pollen information already available to the public in Japan but until today, many of these focused solely on tree pollen. In addition, it's often not provided at a hyper-local resolution.
As different individuals can be sensitive to different kinds of pollen, the absence of other types of pollen provides an incomplete picture. In comparison, BreezoMeter offers live and forecast tree and grass pollen information at a highly granular, street-level resolution. This means allergy sufferers using Taisho's pollen tracker will be able to take more informed steps to manage allergy symptoms based on their own personal and unique sensitivities to pollen.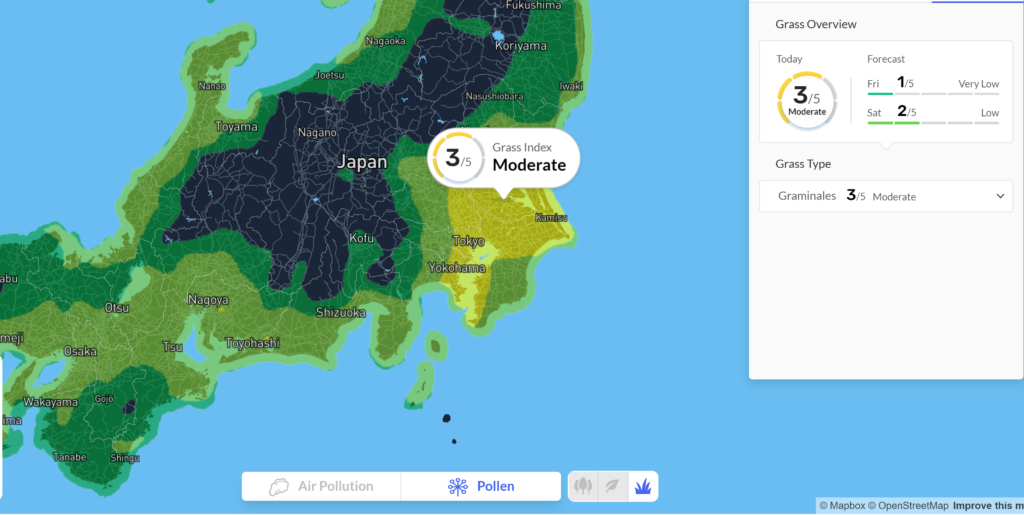 Since launching their new tool, Taisho Pharmaceutical has already benefited from a considerable uplift in terms of both digital and brand engagement.
BreezoMeter on Reaching More Users in Japan
As the world-leader for hyper-local, accurate air quality data with global coverage, BreezoMeter already has a significant user base in Japan, with thousands checking the real-time air pollution and pollen levels on a regular basis.
Ran Korber, CEO at BreezoMeter said:
"Our mission has always been to improve the health of billions worldwide through access to actionable air pollution and pollen information. We're delighted to now be able to reach many more numbers in Japan as a result of Taisho Pharmaceutical and Hakuhodo's innovative forward-thinking".
Read the Japanese language press release here: https://www.ubiquitous-ai.com/news/2020/003081.html