Some of us might associate summer with fresh, clean air, and warmer weather – and spending more time outdoors. However, summer weather and warmer climate conditions can contribute to poor air quality and summer air pollution in a number of ways, resulting in a range of knock-on health and economic consequences.
Wildfires Wreak Havoc
Wildfires have become a source of summertime dread for regions prone to outbreaks.
California's summer of 2021 saw record-breaking wildfire outbreaks, surpassing 2020 by over 500 fire events by mid-July. Over the period of 2020 and 2021, California has also experienced its two largest wildfires ever, the Dixie and August Complex fires.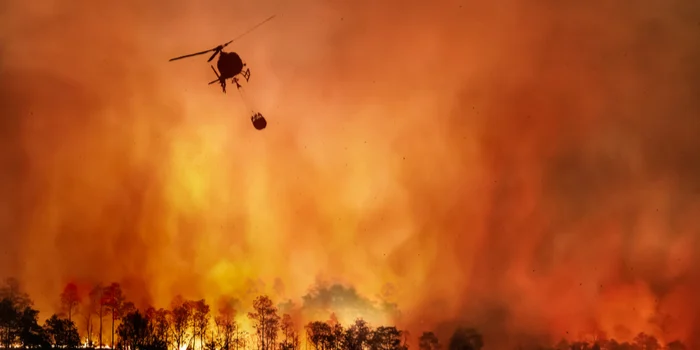 In Canada, by July 20th, 2021, smoke pollution from around 900 active Canadian wildfires dramatically worsened air quality across 7 provinces: A 2021 study showed respiratory hospitalizations can increase by up to 10% with just a 10 μg m−3 increase in daily average PM2.5 from wildfire smoke.
Even historically colder parts of the world like Siberia now struggle with regular wildfires as warmer weather sets in. 2021 saw Russia's 'driest summer in the past 150 years' – by July 20th, forest fires had consumed 3.7 million acres (!), releasing choking black smog across Russia's North-Eastern region.
We explore the causes for worsening wildfire events around the globe in more detail here.
Levels of Ground-level Ozone Pollution Can Increase in Summer
As ground-level ozone requires the presence of sunlight to form, high heat and sunny weather can function to increase concentrations of this particular pollutant.
A 2021 report by the American Lung Association discovered more than 40% of Americans live in places with unhealthy levels of ozone or PM pollution.
Ground-level ozone health effects range from respiratory infections to triggering asthma attacks and lung scarring. Short and long-term exposure can present a major threat in particular for patients suffering from chronic disease, children, and the elderly:
According to a 2021 study in Canada, a 10 ppb increase in daily ground-level ozone exposure during warm seasons increased female mortality risk by 0.87% and male hospitalization risk by 0.35%.
The EPA

estimates that

lowering maximum ground-level ozone standards in the USA from 75 to 70 ppb by 2025

will decrease annual health costs by $2.9-$5.9 billion, thanks in part to a reduced impact on children.
Elevated ground-level ozone may also severely reduce crop yields during their primary growing season. Globally aggregated yield losses from O3 exposure are estimated at around 1.1% for maize, 4.1% for soybean, and 7.3% for wheat.
Hot & Dry Weather Impact Urban Pollution
Summertime pollution often spikes due to arid weather loosening more dust into the air. These particles can travel great distances and cross borders.
In one study, researchers in India found that dry and dusty weather, combined with increased temperatures significantly increased the presence of airborne PM10 pollution. In particular, they estimated that crusted dust accounted for up to 40% of the total particulate matter in summer due to loose soil, airborne ash, and stirred-up road dust.
This study also found PM10 levels rose by 248% and PM2.5 increased by 110% during a single summer dust storm day.
Desert Dust Travels Further, Impacting Health
Southern parts of Europe, closer to arid African regions, frequently experience worsening air pollution during the summer seasons. Facilitated by dry weather and northern winds, dust from the Sahara can travel across the Mediterranean sea, impacting European air quality, grounding aircraft, and even reducing solar energy harvesting capabilities for days at a time.
In June 2020, a massive Sahara dust plume dubbed 'Godzilla' even traveled across the Atlantic ocean and reached the USA. We wrote about this in more detail at the time here.
2020 Godzilla Sahara Dust Plume: Captured by BreezoMeter
A 6-year study in Santa Cruz de Tenerife – a city located in the 'dust export pathway' off the west coast of North Africa – investigated the influence of desert dust outbreaks on air quality in this region. The researchers found that 38% of the days during this period were affected by dust outbreaks, contributing to levels of PM10 and PM2.5 which exceeded WHO's 24-hour mean Air Quality Guidelines.
They also discovered that desert dust outbreaks reduced the height of the Marine Boundary Layer in the area of study by more than 45%, on average, in summer. (The Marine Boundary Layer refers to the part of the atmosphere that is in direct contact, or directly influenced by the ocean).
As a result of chemical processes in the atmosphere, this reduction in the marine boundary layer also served to increase levels of anthropogenic (man-made pollution) in urban areas, creating a more toxic cocktail all-round for health.
Following these findings, the researchers underlined how more needed to be done to reduce man-made emissions in areas particularly impacted by the desert dust outbreaks – especially urban ones.
Intensified Summer Cyclones?
Cyclones are considered the most intense storms on the planet, consisting of a system of winds rotating around a low-pressure center. Cyclones produce weather phenomena such as rain showers, thunderstorms, hail, and even tornadoes, and can greatly impact air quality as they affect the dispersion of pollutants.
Importantly, almost all hurricanes – which are a type of cyclone – develop once the northern hemisphere approaches summer, with the usual hurricane season running from 1 June to 30 November.
Projections of increasing sea temperature are likely to change the behavior of tropical cyclones. At the same time, the maximum wind speed and rainfall associated with cyclones is likely to increase, although future trends in cyclones and severe storms are very likely to vary from
region to region.
Thunderstorm Asthma: Dry, Stormy Weather Creates More Pollen
The phenomena of Thunderstorm Asthma can occur when there is lots of pollen in the air and certain weather conditions coincide: hot, dry, windy, and stormy. This collision of environmental factors causes pollen grains to burst into smaller pieces, making it easier for the particles to be blown around and inhaled.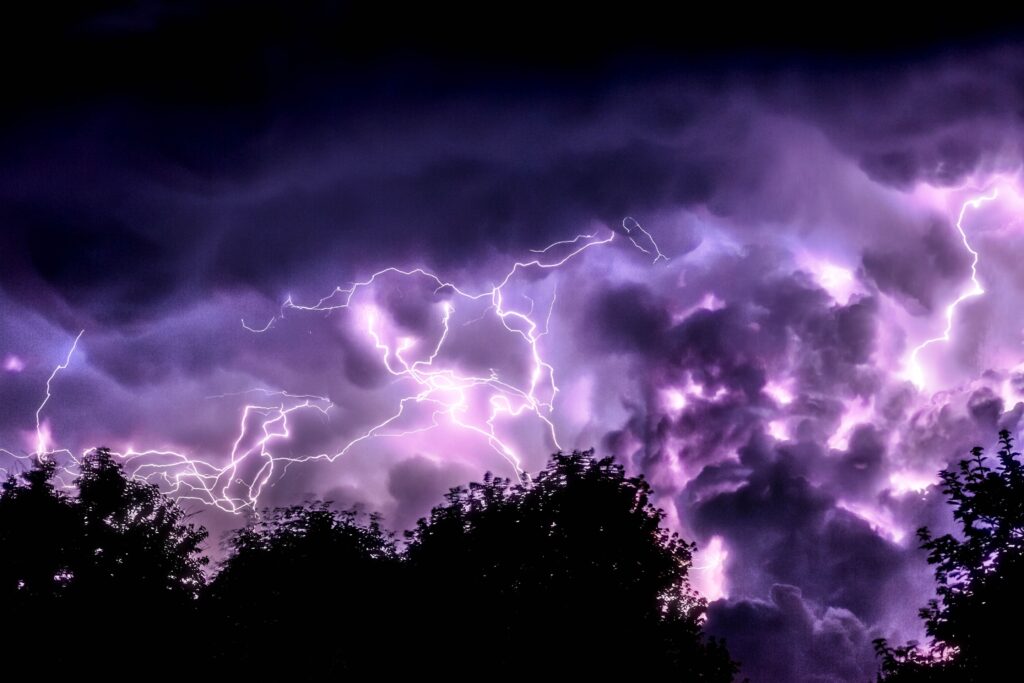 Climate change is also impacting general pollen concentration levels, also in summer. Over the past two decades, annual pollen seasons in North America increased by more than 20 days, and pollen concentrations increased by over 21%.
Tracking the summer air pollution with personalized environmental insights
As our global climate continues to change, extreme weather events and both man-made and natural pollution, risk deteriorating our air quality and presenting a range of health impacts.
Luckily, we're not powerless. Personalized health-focused environmental insights help to make invisible air pollution in our environment visible to us all year round. With the right intelligence, we can empower people to take control of the air they breathe and ensure better health outcomes for millions around the world.