We were recently invited by indoor air quality leaders Siemens to discuss how environmental intelligence can help smart HVAC systems make buildings healthier. Missed the session? No problem, we've put together the highlights, and you can also watch it back here.

Health Vs. Economics – Which Affects Decision-Making More?
Traditionally, HVAC OEMs focused on energy efficiency and saving costs. But in the post-pandemic world, decision-making processes based on health concerns are prioritized over economic ones.
It's no longer enough to set an air quality controller that purifies air twice a day and doesn't get upgraded for decades. Proper ventilation and fresh air circulation have become minimum requirements, and dozens of virus transmission experts are calling for a global post-covid indoor air quality revolution.
Air Quality Regulations & Standards Are Changing
Widespread consumer health trends can often coincide with legislative changes, and people care more about the health of a building now than ever before. Governments are starting to listen.
The UK government recently issued a consultation on new regulations related to ventilation that provides guidelines on outdoor air refresh rates to contend with Covid-19.
Germany's Federal Environment Agency issued CO2 monitoring guidelines as a way to measure the risk of virus transmission.
The EU is in the process of revising its air quality standards as part of the European Green Deal, to better align them with the WHO's pollution guidelines.
Adhering to guidelines before they turn into actual legislation can help give HVAC manufacturers an edge on future competition and evolving consumer needs.
But what other solutions can HVAC OEMs employ?
Cloud Solutions Bring New Value for IAQ Automation
Cloud-connected solutions that leverage environmental data demonstrate value both for customers and providers.
Siemens' Climatix IC is a cloud solution for HVAC Own Equipment Manufacturers (OEMs) looking to develop new revenue streams from digital service offerings such as remote equipment optimization and performance management.
Siemens' leveraging of BreezoMeter's hyper-local real-time Air Quality API helps to simplify the development of data-driven services related to Healthy Spaces, making solutions easy to develop and deploy.
The latest deployment of this cloud solution practically demonstrates several ways in which HVAC OEMs can easily implement indoor air quality automation into their business models:
1) Advance From Hardware Supplier To Service Provider
HVAC OEMs can use cloud solutions that incorporate environmental intelligence to introduce subscription-based business models that accompany their purchased devices, providing more layers of value than traditionally possible.
Example benefits of this approach include:
Activating a dedicated 'environmental intelligence' service for a single site for a predetermined time period.
Ability to add new tiers of value i.e. an automatic fall-back to a basic 'air quality data package' once a subscription expires.

Reduced administration efforts & cost-saving – for example, new subscriptions can be purchased through a cloud solution's embedded digital wallet.
2) Creating Value From Cloud-Stored Air Quality Data
With data logged in the cloud, HVAC OEMs can create new and engaging forms of visualization. Integrating data from third-party sources like BreezoMeter's Air Quality API enables easy and fast creation of monetizable data-driven services.
Further, cloud-stored data can also be extrapolated to inform consumer behavior, e.g., leak alarms, general notifications, maintenance (based on cost vs. time), and provide additional features which leverage real-time environmental data based on location.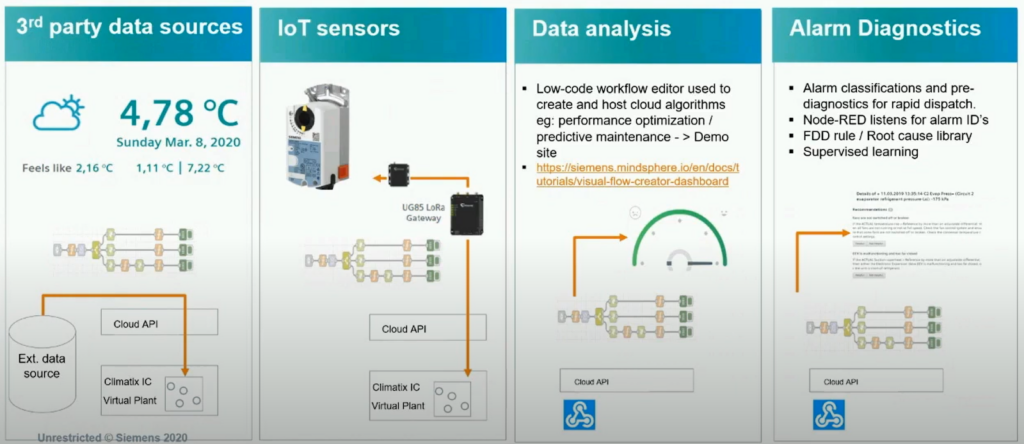 3. Optimize Air Filter Replacement Strategies
Following a fixed schedule for filter maintenance frequently delivers suboptimal results. Oftentimes, filters are changed too late or too early. Environmental intelligence can help track actual pollutant concentration exposure over time, alongside records of weather and airspeed.
This information can help building owners make the switch from fixed-time maintenance to demand-driven air filter replacement, optimizing the use of each unit and making the process more efficient.
4. HVAC Automation Based On Real-time Environmental Data
Outdoor air pollution changes greatly from street to street and from hour to hour. With hyper-local environmental intelligence, cloud-connected HVACs can keep a virtual finger on the air pollution pulse, informing occupants when is a good time to open or close windows, or when to engage air exchange systems.
Smart air quality controllers can also automate HVAC performance to operate based on the outdoor conditions, and cross-reference data from integrated sensors. This way, air circulation, and ventilation are optimized for building health, and air exchange isn't engaged during peak outdoor pollution hours.
So What Do Some Implementations Look Like?
Darwin, a smart home wellness solution from Delos, continually monitors indoor and outdoor air quality. It engages the HVAC system to regulate pollutant levels in the building based on the current outdoor conditions.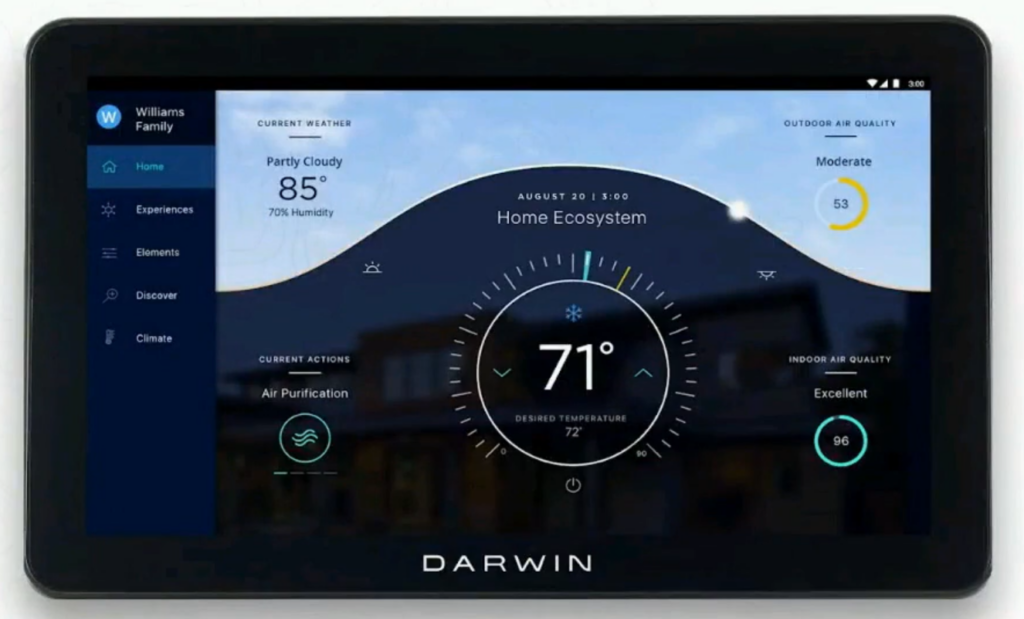 Airthings, a leading radon detection company, employs 7 wireless air quality sensors to create a monitoring mesh across the building. It provides clear traffic light indicators for CO2 levels and monitors outdoor pollution levels to determine the best time to engage ventilation.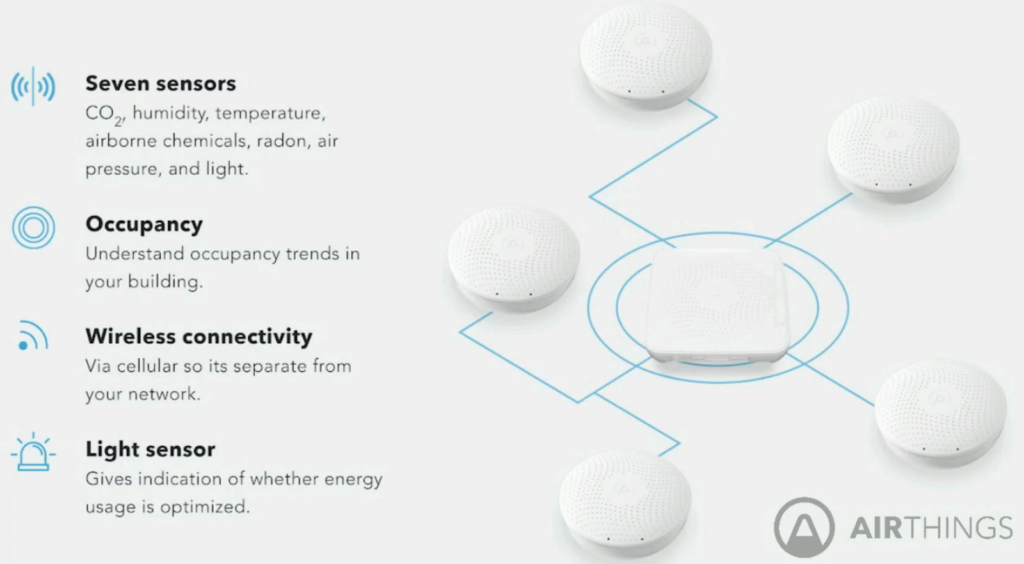 Vortice, an Italian HVAC company, offers pre-integrated ventilation and air monitoring system that lets users mimic the feeling of ideal and fresh outdoor air quality conditions inside the home. Vortice leverages BreezoMeter's Air Quality API to intelligently ventilate rooms, targeting recent wellness, healthy building, and clean air trends.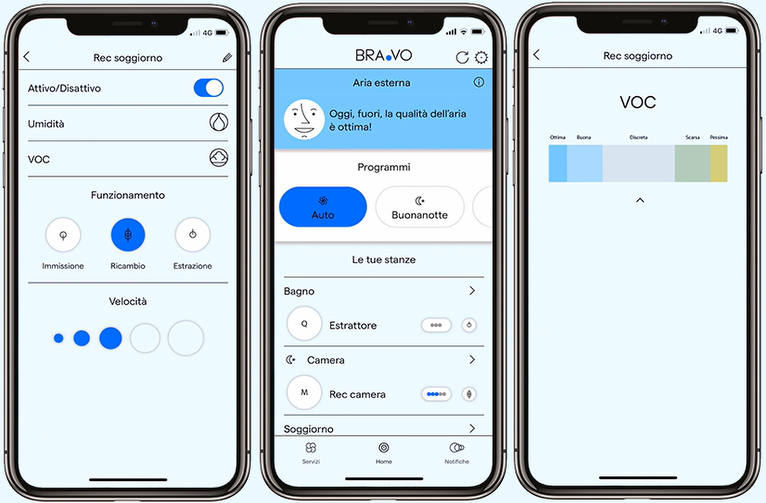 How Can Environmental Intelligence Help You as an Indoor Air Business?
Commercial indoor air customers are looking for the most effective air quality solutions to ensure healthy buildings and optimal airflow. Watch the full webinar below to learn how leading global HVAC OEMs leverage cloud solutions and environmental intelligence to meet new air quality regulations, grow market share, and address rising health trends: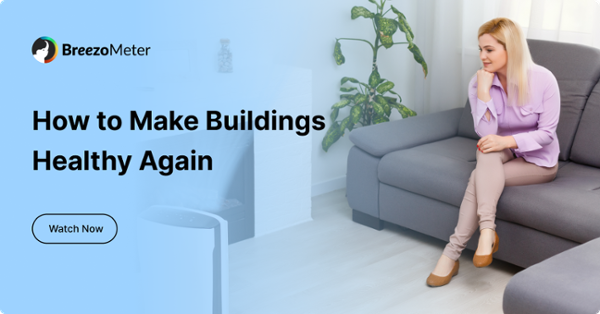 "This whole area of generating value out of cloud-stored data is a journey with endless possibilities both for customers and providers, which we are beginning to uncover. We're very happy to have BreezoMeter along on that journey, as environmental intelligence is integral for a more optimized system, and we're happy to play a part in their story too. It's very much a case of discovering together rather than merely a formal partnership."
Martin Peck, Global Product Manager – Cloud Services, at Siemens Smart Infrastructure