When a person suffers from a chronic respiratory disease such as asthma or COPD (Chronic Obstructive Pulmonary Disease), understanding and managing environmental triggers plays a key role in successful disease management.

Poor Air Quality: The Invisible Threat for Asthma & COPD Sufferers
Exposure to pollen and poor air quality are known risk factors for COPD and asthmatic sufferers. Pollutants may irritate the airways and increase the likelihood of breathing problems and asthma attacks.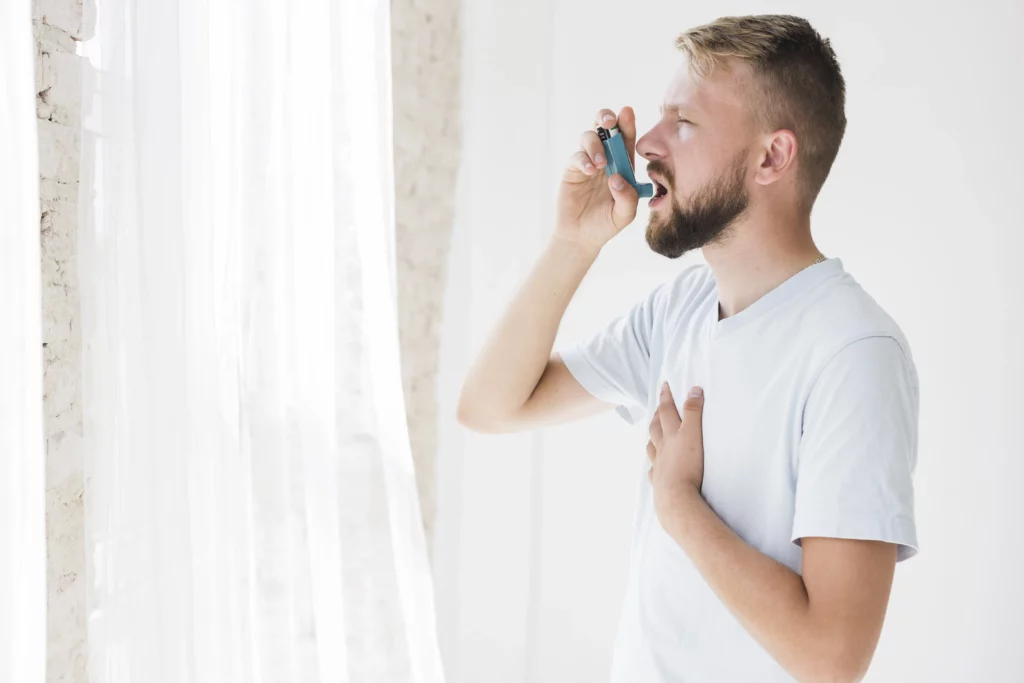 Environmental breathing hazards may be detrimental for asthma sufferers over the long-term: Asthma causes inflammation in the lungs and prolonged inflammation can cause structural changes to the lungs making it permanently more difficult to breathe. This is known as airway remodeling.
For COPD, the World Health Organization suggests that it may account for as many as 43% of premature deaths among patients with this breathing condition.
Propeller Health's Innovative Digital Inhaler & Smart Patient App
Propeller Health has come up with some helpful solutions for chronic respiratory disease sufferers to learn more about their conditions and individual triggers, enabling patients to avoid flare-ups and take their medicine when they need it most.
How it Works
Individuals attach Propeller Health's sensors directly to their inhaled medication and download the patient companion app for free. The sensors then automatically track where, when, and how often the medication is used.
Propeller Health also leverages BreezoMeter's hyper-local and real-time air quality information to correlate actual medication use and symptom flare-ups with environmental triggers.
All this information is then sent to the patient app: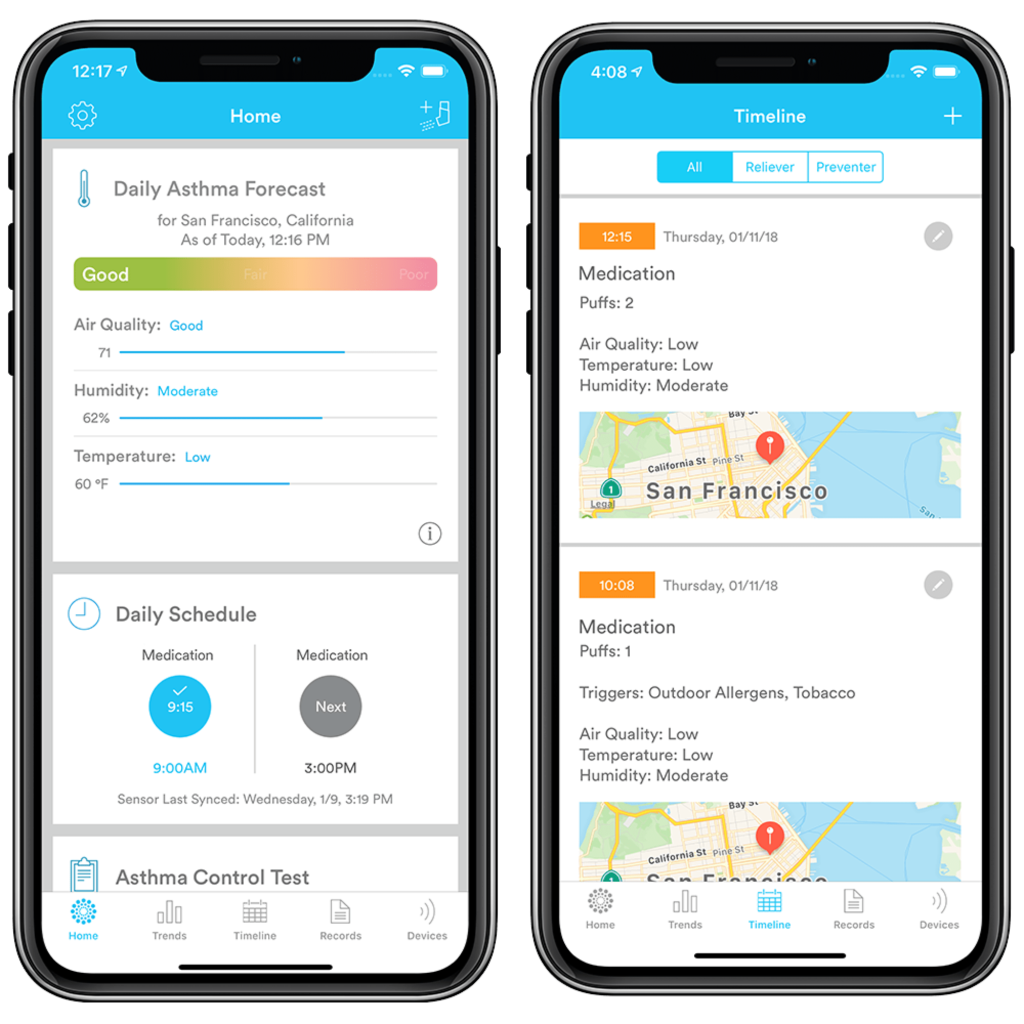 Historical and live insights help patients, family members, and treatment providers better understand a person's health status and their causes for symptom exacerbation. In turn, this information is used to adjust personal treatment plans in a more tailored way.
Patients also benefit from predictive environmental intelligence and alerts:
If the pollen count is high at an individual's location, the Propeller Health app will warn the individual so they can take action ahead of time.
If the air quality is poor, sufferers similarly know when to take action to protect their health, such as activating an air purifier.
Symptom-Free Days: The Benefits of Propeller Health's COPD & Asthma Management Solution
More than 100,000 people have used Propeller Health's doctor-recommended solution for improved COPD & asthma management. Propeller Health has also been shown to deliver successful outcomes within clinical settings:
Fewer symptoms after just 1 month of use.
79% fewer asthma attacks
Up to 58% improvement in medication adherence.
Cost-saving Benefits for Hospitals & Care Providers
Research shows that unmanaged asthma can result in twice as many annual hospitalizations and significantly more medical visits than asthma conditions which are managed more successfully.
Asides from the personal health and financial cost of uncontrolled asthma and COPD conditions for the individual sufferer, these conditions can also incur 1.5 times higher annual direct costs for healthcare providers.
Propeller Health's connected health solution for asthma management offers a win-win solution for patients and treatment providers as chronic respiratory disease sufferers enjoy 50% more symptom-free days and result in a 57% reduction in Emergency Department visits!
---