More than 30% of Americans and 40% of Europeans are affected by seasonal allergies. Despite this huge market opportunity, many pharmaceutical companies are struggling to build strong, lasting relationships with their customers. Why is this?
Pharmaceutical Companies Need to Work Hard to Build Customer Trust
Studies show that just 14% of individuals feel they have any sort of relationship with their drug provider, and fewer than 7% characterize the relationships they do have as "good."
These trends are reflected in consumer behavior: It's common for people to buy one type of allergy medication, then switch to a different type for no apparent reason.
Ultimately, the degree to which pharmaceutical companies will be able to foster customer loyalty depends upon their ability to establish truly meaningful relationships with their end-users.
Here are some tips based on our experience with leading pharma brands in the industry:
Lesson 1: Untargeted Advertising is a No No
The lack of consumer trust in pharmaceutical advertising is partly due to a history of overzealous direct-to-consumer advertising (DTCA). In 2016, spending on medical DTCA exceeded $10 billion and accounted for over a third of all medical advertising.
An untargeted approach to reaching audiences fails to build bridges because the messages and benefits you're delivering are not specifically relevant to the individual's life. In turn, increasingly savvy customers come to associate your drug advertisements with making money and selling products, rather than having their needs front and center.
According to a poll conducted in 2016, the majority of Americans already felt that prescription drugs shouldn't even be advertised on TV.
Lesson 2: Embrace The Power of Personalized Intelligence
Pharmaceutical companies need to convince their customers to remain loyal to a single allergy medication — and to do this, they need to provide customers with personalized brand experiences that address their needs and feel tailored to their lives. Here are some great examples:
Taisho Pharmaceutical's Pollen Tracker
In 2019 Japan's allergy giant, Taisho Pharmaceutical, launched a brand new (and free) pollen tracker, designed specifically to provide Japan's huge number of allergy sufferers with up to date personalized information wherever they are.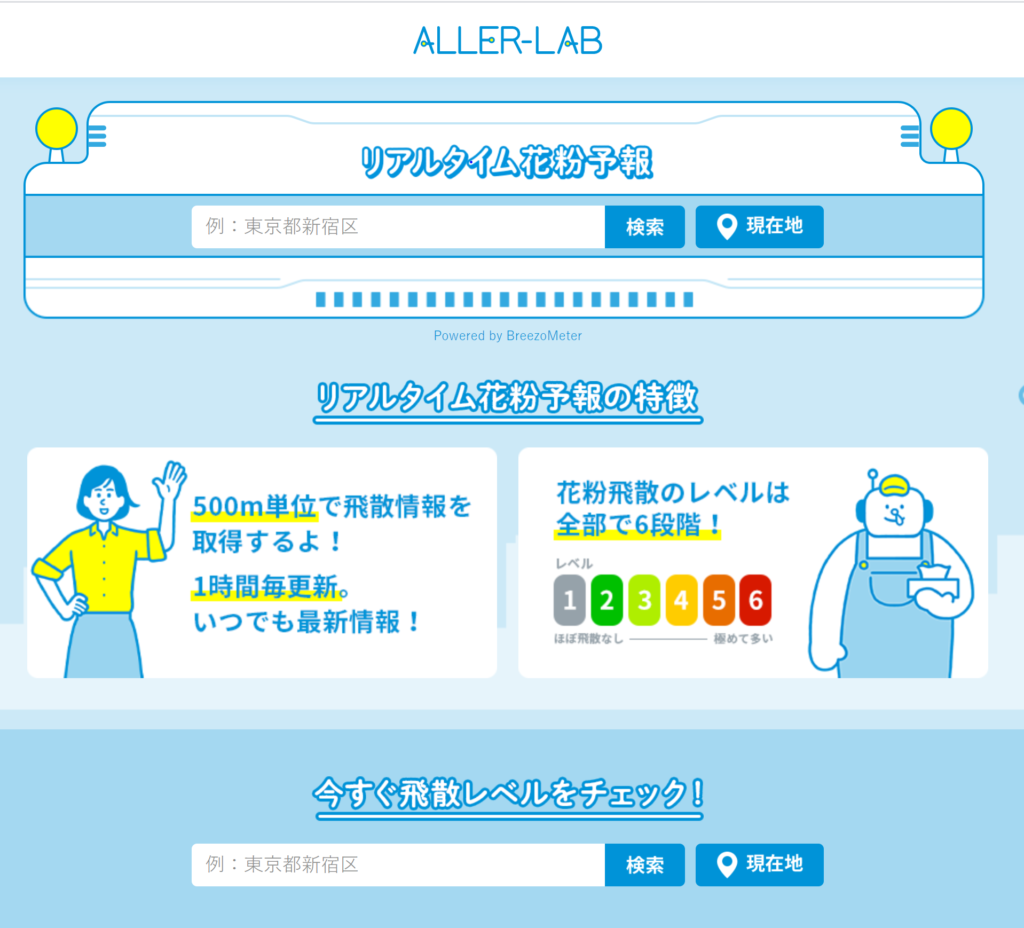 ALK's Personalized Allergy App
ALK's Klarify.Me delivers pollen insights in a way that provides helpful and entirely personalized context for individual seasonal allergy sufferers. Users can log symptoms throughout the day and use the app to identify their specific allergy triggers – such as Ragweed, Tree, or Grass Pollen. ALK's users can also better manage their medications by preparing for high pollen counts and acting proactively.
ALK makes such a positive difference that they reduced app removals by 50%! You can learn more about this particular case study here:
Key Takeaways
Seasonal allergy sufferers don't just want information, they want insights that adjust to their own particular needs, sensitivities, and preferences.
Allergy pharmaceutical companies that offer personalized experiences will provide immense value for individuals looking to proactively manage their allergy symptoms.
BreezoMeter's hyper-local pollen intelligence was specifically designed for this kind of health use. By integrating this kind of personalized intelligence, forward-thinking pharmaceutical brands are making life easier for individuals with allergy sensitivities and developing meaningful, long-lasting relationships.