From COVID tech to to-go air purifiers, we have scoured the news for our favorite new innovations & IoT devices to come out of CES 2021.
A Different Kind of CES Event…
For the first time in its history the annual Consumer Electronics Show (CES) took place as an all virtual event due to the coronavirus pandemic. Attendees did not experience the trade show as they normally would, but despite the venue "change", slightly lower attendance rate, and hungover-less networking days, CES will always be one of the leading platforms for big public reveals in healthcare tech and new innovative products.
Wearable & Mobile Tech Highlights: Upgraded COVID & Air Quality Protection
AirPop's Active+ & Other Smart Masks: The Latest Healthcare Tech that Tracks & Protects Your Breathing
Airpop has been producing face masks since 2015 but this is the first time they have announced a smart mask that both blocks dust, allergens, and particles with sensor technology they call "Halo" to monitor air quality, track breathing rates, and ensure the filter doesn't go out of date.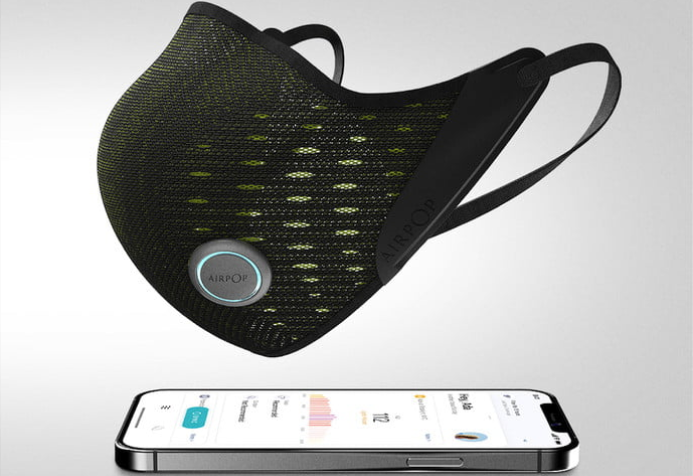 Unsurprisingly there were other mask tech-related new innovative products that got rolled out at the all virtual event, including Maskfone who introduced masks with medical grade N95 filter and built-in wireless earbuds and microphone combining safety and convenience.
While gaming giant Razer's Project Hazel adds some amazing digital smarts to the N-95 class reimagined mask and the emerging LG product PuriCare Wearable Air Purifier has two filters that are said to block up to 99.95% of viruses, bacteria and allergens from entering our respiratory systems.
Sustainable #LikeABosch
In 2020 our team partnered with the innovators at Bosch Sensortec to present PM2.5 Sensor Technology for personal exposure monitoring in wearable technology. And it looks like Bosch is taking 2021 to the next AIoT level according to announcements at the show.
The cross industry Bosch movement connects AI and connectivity to better serve the health and well being of people and the environment with technical solutions.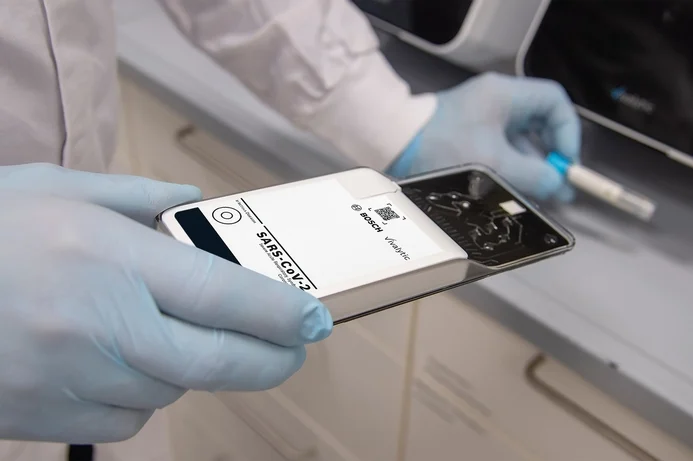 The climate friendly ioT devices and healthcare tech solutions span the fields of health, living, industry and mobility with innovations ranging from the world's first self-learning AI sensor for wearables and hearables in fitness tracking, to intelligent camera solutions with applications in coronavirus safety, Covid detection improvements all the way to robotic exploration of the moon.
Bosch is one to watch in 2021!
I'll Have One Air Purifier To-Go
The pandemic has forced new trends in virus protection from the air we breathe, which has led to amazing new innovative products in the field of air purification, both in filtration and mobility.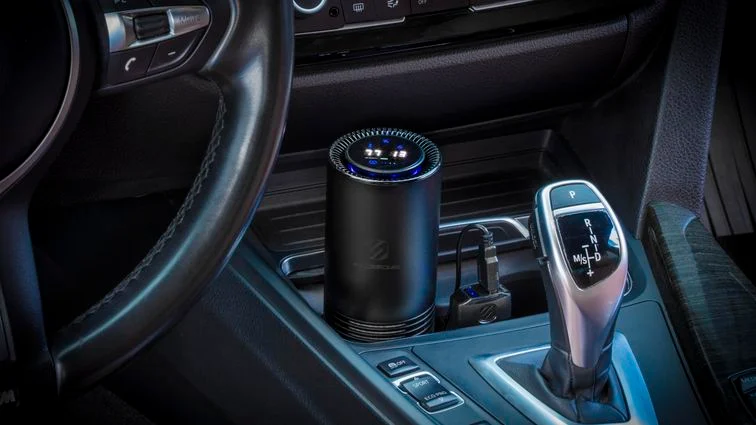 The Luftduo by Luft QI is a battery powered mini air purifier (aka can take it with you) that has a reusable filter and uses ultraviolet LEDs and light-activated technology to break down irritants and pathogens.
The FrescheAir Portable HEPA Air Purifier/Deodorizer is also made for on the go purification, in fact the mug sized mini is meant to fit into your car's cup holder and plugs into your car outlet to keep the vehicle dust- and allergen-free.
Go with the Flō. Your Hay Fever Will Thank You
Fluo Labs, a medical device company on a mission to improve the quality of life for millions of allergy sufferers, unveiled Flō at CES 2021, a breakthrough device that promises to dramatically improve the way people manage Allergic Rhinitis (AR) — more commonly known as hay fever. With a successful clinical trial under its belt, the working prototype treats AR by using light therapy to inhibit the release of histamines and reduce inflammation – effectively acting as a natural antihistamine. The new device is affordable, easy-to-use, drug-free and provides rapid relief with no known side effects.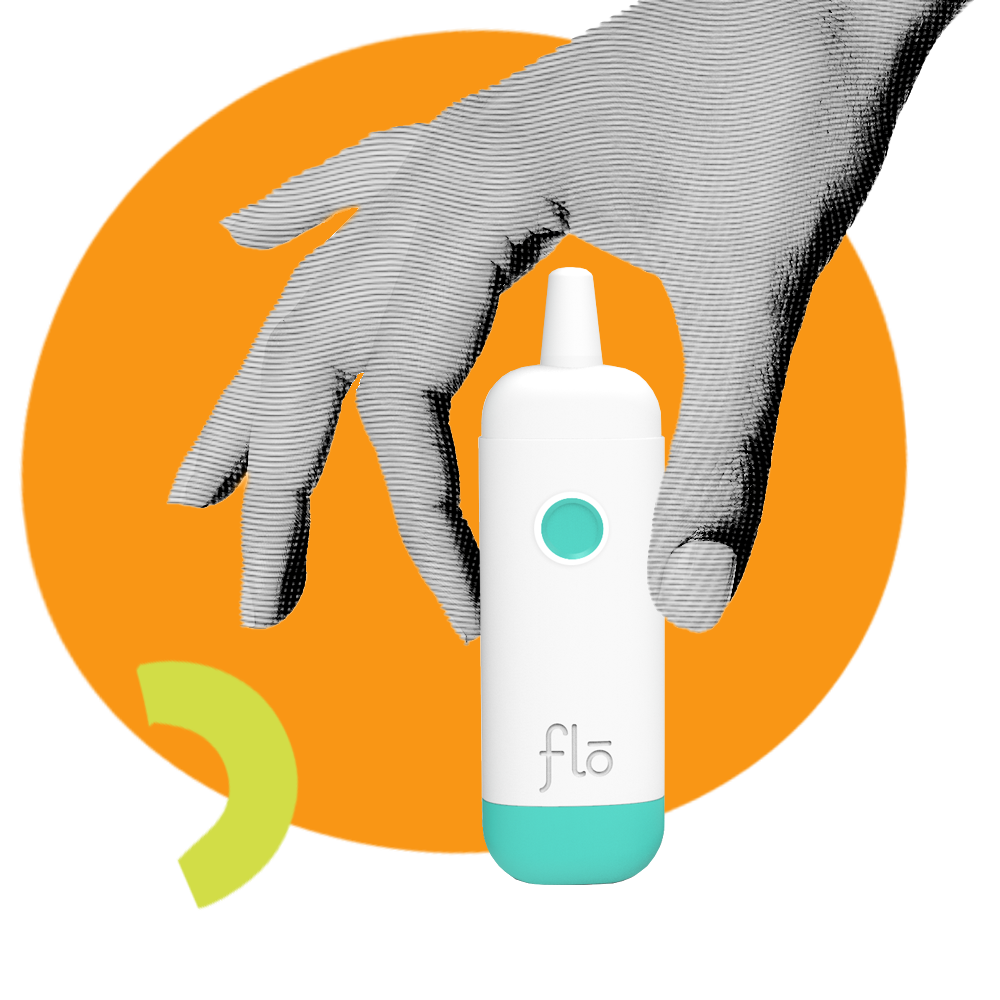 Did you catch that allergy sufferers? Zero medication, 12 seconds of light.
Smart Home Product Highlights: Indoor Air Quality Innovations and Virus Protection
Airthings – Air Quality Sensors that Measure Risk of Viral Transmission and Mold
Famous for making radon detection and indoor air pollution monitoring accessible to all, Airthings presented the CES 2021 digital audience with the latest in sensor technology news in the form of their Virus Risk Indicator.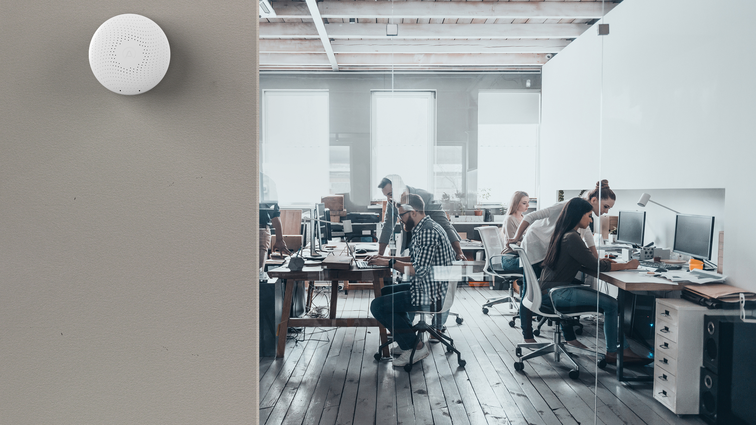 Looking at four different factors; including virus survival rate, room occupancy, ventilation rate, and the body's natural defences, and measurements from three sensors present in their Wave Plus Business innovative product: CO2, temperature, and humidity, Airthings can assess which areas in your building have elevated risk of airborne virus transmission.
OneLife X
OneLife, made up of a team of engineers hailing from Germany, are air quality experts and millennial pioneers working to make the world a healthier place. The OneLifeX air purifier is like no other as it has no filter to replace, with the " lowest energy profile in the market, the greenest technology available and a high performance Plasma Filter that catches even the smallest pollutants around us." Imagine that: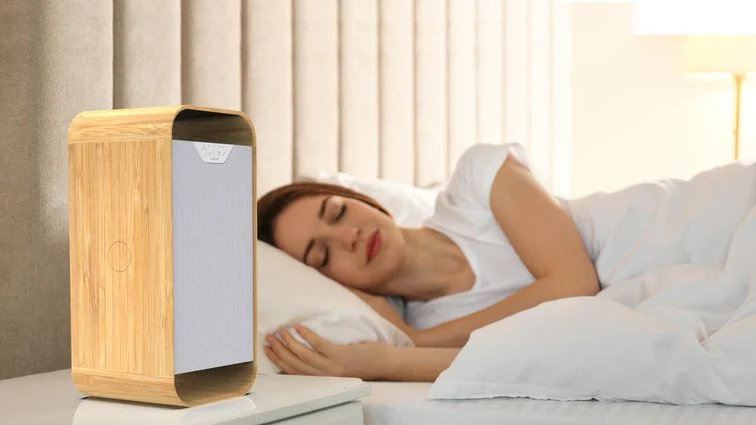 AerHome by AerNos
Another new innovative product rolled out on the digital stage AerHome uses nano-gas sensors, environmental sensors, and AI software to deliver a complete picture of air quality in every room of your house. Aerhome is a connected device that can communicate with other smart devices and systems in your home.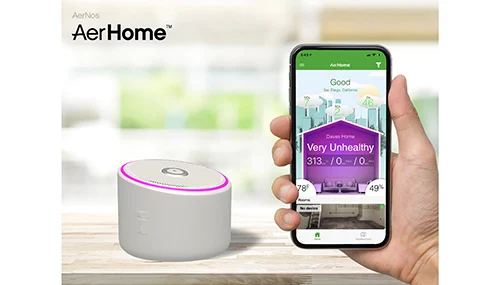 And More…
As a healthcare tech and air quality monitoring company, we are always on the lookout for new innovative products at BreezoMeter. We just couldn't help ourselves with all the crazy cool ioT devices headlining CES 2021.
Here are a few more that made us do a double take: