As a record-breaking dust plume makes its way to the USA, we explain what makes this year's Godzilla cloud dust storm different and why it's so important to monitor both the air quality and your health at this time.

The Impact of Dust on Health
As if more than two million confirmed cases of Coronavirus, high pollen levels, and the dramatic start of fire season weren't enough, the biggest dust storm (also known as the Godzilla cloud) for 50 years presents another significant health threat for vulnerable groups in parts of the USA.
In terms of air pollution, dust is defined as Particulate Matter and presents a significant health threat for sensitive groups. Dust consists of inhalable particles that are small enough to penetrate the respiratory system. Exposure even in the short-term (hours, days) has been found to aggravate asthma, respiratory systems and to cause spikes in hospital admissions.
As the Godzilla cloud plume of Saharan dust below arrived in the US at the end of last week, BreezoMeter captured the dramatic worsening impact on air quality as it reached the region stretching from Florida West into Texas up to North Carolina through Arkansas.
On Tuesday, the Saharan dust arrived in the Caribbean and was found to be extremely dense, prompting warnings of a "Severe Dust Haze Warning" from the Barbados Metereological Services and restricting visibility to less than a mile in parts.
Current US predictions are for the Godzilla cloud dust storm to impact the US South East Coast first before dispersing over the Mid Atlantic. Sensitive groups should stay particularly alert during this time by continuing to check the air quality at their location and by taking preventative measures to limit their exposure to this pollution.
What Makes This Godzilla Cloud Desert Storm Different?
It's not uncommon for large African dust plumes to hitch on to east-to-west moving winds. In fact, this mass of dry and dusty air from the Sahara even has its own name, the 'Saharan Air Layer'. According to the US National Oceanic and Amospheric Administration (NOAA), this layer moves across the North Atlantic every 3-5 days in late spring to early autumn, then peaks in June-August.
However, these dust masses usually break up and become thinner by the time they reach the Caribbean. Not so, this time round. The dust registered so thick that CBS News sounded the following warning:
"Dust is most unhealthy for people with pre-existing conditions like COPD, asthma and allergies, but dust as thick as the plume heading towards the U.S. may even be harmful to otherwise healthy people, if exposure lasts too long"
Two Masks Minimum? Dust Storm Adds to COVID-19 Pains
We don't yet know what the wider public health impact of the Godzilla cloud will be, but there is no question that the US authorities already have a lot on their plate.
Last week, the director of the federal Centers for Disease Control and Prevention (CDC), Dr Robert Redfield, told Congress that Coronavirus had "brought this nation to its knees" as the USA grappled with more than 2.3 million confirmed cases and 121,000 deaths.
To make matters worse, a new study suggests that the rapid spread of COVID-19 in Northern Italy may be related to PM10 pollution. In this case, the researchers suspect airborne particles may actually have served as carriers of the pathogen.
The simultaneous arrival of fire season in the US and this new Godzilla cloud dust storm risks worsening outcomes from current Coronavirus cases and leading to spikes in hospital admissions, adding yet further pressure to already stretched healthcare and public systems.
Don't forget, Arizona has been fighting it's 5th largest bushfire in history. You can see the rapid impact this had on air quality as toxic smoke spread across the region last week:
Oh and It's Pollen Season Too…
Air pollution isn't the only environmental hazard facing respiratory disease sufferers in the USA. Our map below visualizes the high current levels of pollen registering throughout much of the South of the USA.
This reality presents yet another factor for respiratory disease sufferers and health authorities to consider.
Overlapping symptoms experienced by COVID-19 and seasonal allergy sufferers and the confusion this causes poses additional risk to health authorities and COVID-19 testing capacity. Further, a study by a group of Finish researchers found the sudden start of the pollen season may even increased mortality due to respiratory diseases by as much as 20%.
Stay Aware of Environmental Breathing Hazards Near You
The Saharan Dust storm presents yet another added health threat for pollen allergy groups who may experience increased allergy symptoms such as chest congestion and coughing during this time.
It's a common misconception that individuals are only at risk from fire, dust or any other environmental breathing hazard if they are near the original source. As this week has highlighted, air pollution can travel a really long distance.
During this time, it's important to make use of environmental breathing hazard reporting solutions that give you the whole picture (like BreezoMeter)
If you're an allergy sufferer, it's not enough just to check the air quality.
If you live near an area affected by wildfire smoke, it's not enough to rely on information that doesn't reflect the changing air quality in real-time.
Minimizing Exposure is the Best Defence
We always recommend you follow the advice of any health practitioner and the official guidance for your location, but below are a few more tips for protecting your respiratory health during these extreme environmental episodes:
Use BreezoMeter to monitor the rapidly changing air pollution, pollen and fires status in your area.
Be aware of any symptoms that resemble COVID-19 and follow the advice accordingly.
If you're in an area with low air quality, stay inside, keep windows closed and activate an air purifier if you have one.
Sensitive groups (including asthma and seasonal allergy sufferers) – keep your medication nearby.
Hospitals and allergy clinics may expect more people to request treatment in the coming days.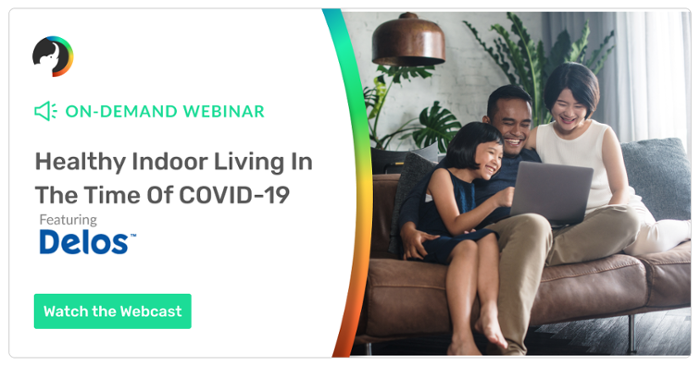 ---