We get asked a lot about the BreezoMeter accuracy process and how we ensure the information we provide is trustworthy. We've explained BreezoMeter's air quality data here for you.
The Dangers of Inaccurate Data
BreezoMeter is seeing a surge of interest from businesses and individuals looking to benefit from reliable air quality data. During one month in 2020, people checked the air quality levels on our platform almost a billion times! The more people seek out air quality information, the more people naturally ask, 'is BreezoMeter accurate?' This makes sense, as we believe all businesses have a responsibility to ensure the insights they provide are reliable.
The Challenges Associated with Real-time Air Quality Reporting
Air quality is not like the weather. It drastically changes from one hour to the next, and from one street to another. Importantly, many available options for air quality reporting have not been designed to represent real-time air quality in an accurate way:
Government Monitoring Stations
The main purpose of government-collected information is to inform regulatory planning and analyze trends over time. For these purposes, their information is extremely reliable but it wasn't designed for real-time decision-making:
Government information is typically reported with a delay of several hours.
Government monitors are accurate at their location, but there are huge distances between the stations.
In most cases, government monitors do not report on all of the pollutants present at a location.
For a more detailed explanation of governmental approaches to air quality reporting, see our Ultimate Guide to Understanding Air Quality Data.
Low Cost Sensors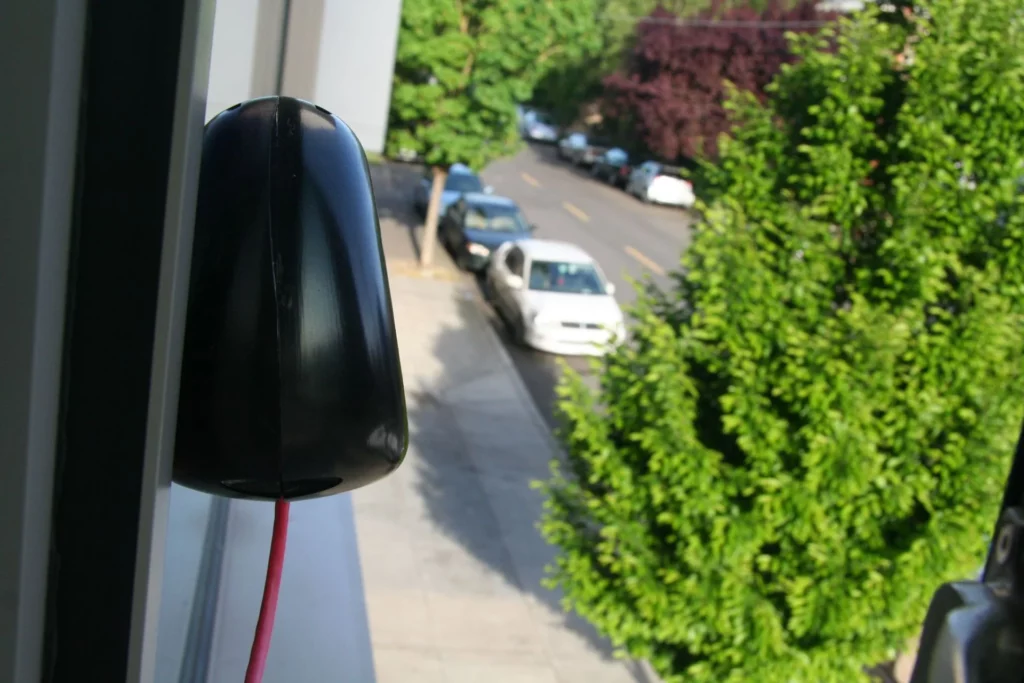 Low cost sensors can be a great solution for monitoring specific individual pollutants but their readings cannot be relied upon completely without defined standardization and QA processes:
Readings can differ dramatically depending on where individual sensors are placed (i.e. by a busy road or in the middle of a park).
Low cost sensors need to be calibrated often – it's difficult to confirm whether this happens or not.
Reliability depends on particular type & model.
We've gone into more detail regarding the challenges involved with low cost sensors here.
How BreezoMeter's air quality data Reports with Real-time Accuracy
To truly represent air pollution, you need to understand the air pollution between monitoring stations. To achieve this, BreezoMeter adopts a multi-layer and multi-model approach to air quality reporting:
We factor multiple sources of air pollution information like traffic patterns, millions of connected cars, satellite data, weather, active fire's smoke models, meteorological information, models and land cover in addition to information provided by monitoring stations.
We deploy highly-sophisticated algorithms and machine-learning techniques.
We put our information through a strict QA process to ensure accurate real-time information up to a resolution of 5 meters (16. feet).
Our unique approach to air quality reporting allows us to capture the smoke impact of wildfires in real-time, even when physical sensors are down and others struggle to capture the live impact on air quality: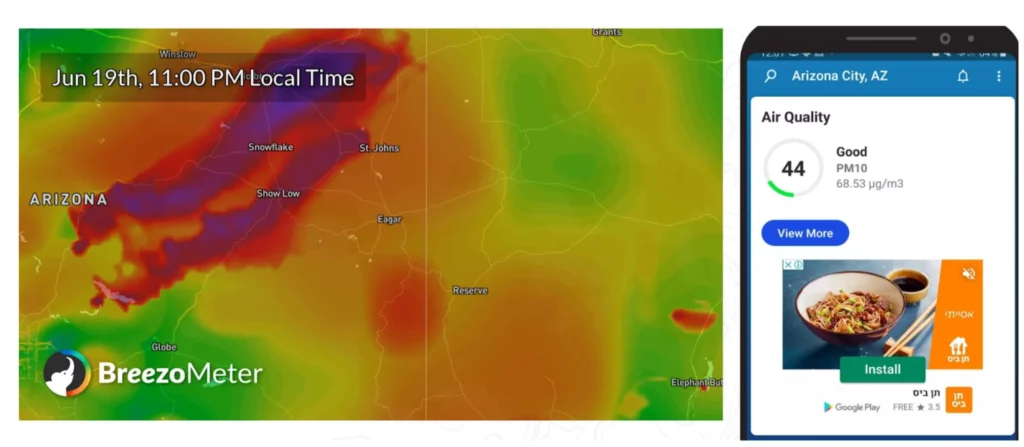 So, How Do We Ensure the Information BreezoMeter Provides is Accurate?
BreezoMeter takes accuracy extremely seriously and adopts a number of data-validation strategies to ensure the information published is reliable:
1) We check how often we report similar measurements to government monitoring stations & record our level of error.
Explanation: Government monitoring stations represent the ground truth for air quality reporting, but only at their exact location. As this information also gets reported with a delay, we compare our reporting retrospectively once the government information becomes available. For more information, see our Live Accuracy Monitor
2) We Run a Continuous Cross-Validation using the Leave One Out Method
Explanation: We eliminate one governmental sensor's data from our algorithm on an hourly basis, calculate the result, then compare our output to the actual sensor reading. Learn more about BreezoMeter's Continuous Accuracy Testing here.
Monitoring BreezoMeter Accuracy is Important to us
Our mission at BreezoMeter is to empower real-time and predictive decision-making with reliable air quality information, protecting the health of billions worldwide. Today we are proud to say that we're the only air quality provider to have received external validation by credible third parties and the backing of leading and global enterprise brands such as Siemens, ALK, and Neutrogena.
The technology and the methodology behind our continuous accuracy validation has also been tested by a number of unaffiliated and authoritative bodies.
Read more about the science behind our method with our dedicated technology eBook here: