In our most recent webinar, BreezoMeter's Consumer Product Manager Yair Giwnewer, joined Onelife's CEO Christoph Burkhardt to discuss the psychology behind mission-focused and health-driven product design: why it's so important, and interesting new approaches that are being adopted by health-conscious product designers.
The Limitations of Traditional User-Centered Design
Back in the early 1980s, people like Donald Norman, then director of The Design Lab at UCSD, were championing the potential of user experience and user-centered design, and the need for products to "solve a problem" and dynamically accommodate a user's behavior. Ironically, traditional User-Centered Design (UCD) didn't focus on the actual 'user' as much as it did 'use' — the precise action that was being performed.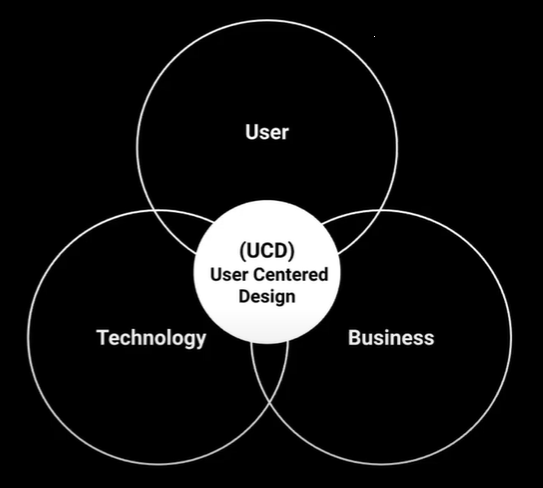 In a sense, this approach neglected context, psychological preferences, and human needs and limitations at the expense of personalization based on the different profiles and types of users. In particular, traditional User-Centered Design approaches missed the human aspect, especially when it came to health-focused products.
Our understanding of what constitutes 'health' in product design has also changed: In the past, 'healthy' was seen as purely the opposite of 'sick', whereas today 'health' has adopted a broader connotation, conceptualizing both physical and mental well-being, and environmental POV, as well as psychological aspects like self-realization and fulfillment.
'User-Centered' Design Becomes 'Human-Centered' Design
Unlike User-Centered Design, Human-Centered Design revolves around complementing the user's needs, behavior, and tendencies, rather than having them adjust to the technology and the design. Health-centered product design in particular focuses on personalizing experiences for the user to achieve better outcomes and facilitate better engagement and outcomes.
Further, whereas user-centered approaches measure success by getting users to complete tasks, human-centered KPIs are more likely to focus on metrics that include actual benefits for the end-user:
For example:
The number of users who improved sleep quality
The number of users who decreased exposure to unhealthy air
The number of users who reported fewer symptom flare-ups
Moving forward, we believe product design at large will need to put this new understanding of health and human needs at the center of its considerations.
Health-focused Product Design Goes Mainstream
According to the Stanford Social Innovation Review, the use of human-centered design in global public health saw a rapid increase in the past decade. With over 96% of people now living in areas with a mobile phone signal, human-centered design is also seen as a way to help close global health equity gaps and is driving the digital health revolution of recent years.
Even the likes of AirBnB have started to utilize principles of human-centered design to innovate product strategy, satisfy market demands and enrich their user experience.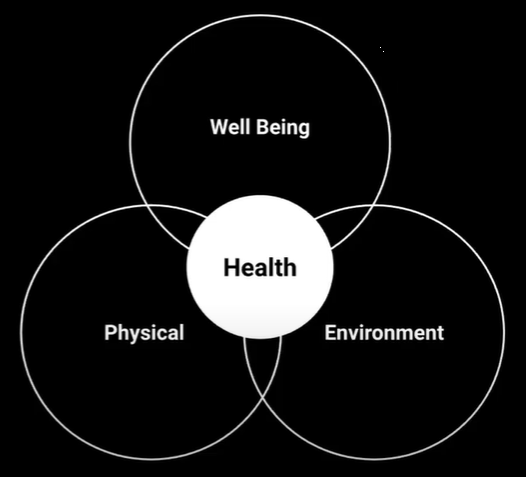 Adopting a broader perspective of human needs helps to align product design with health-focused mission statements, extending success metrics beyond traditional measures of target business growth and goals. BreezoMeter and Onelife both advocate for mission-focused product design and apply it to their own development processes, providing new types of value to their audience.
Health-focused Product Design is all about Behavior Change
Habit-formation and positive behavior change are the core of the Stanford Persuasive Technology product design lab, and many behavioral design experts predict further expansion in the coming years. In the later stages of the COVID-19 pandemic, the behavioral economics methodology has even been used to evaluate public vaccine acceptance strategies.
But behavior change rarely happens immediately or with a hyper-direct approach. It's important to try and catch tiny habits that will allow persuasive technology to blend into user routines. Changing behavior starts by sparking curiosity and inspiring consumers to learn, and personalizing data offers a far greater likelihood of change.
For example, presenting consumers with personalized air quality exposure information can put air quality at the forefront of their minds and help them make informed decisions at the right times, which positively affects their health – and brings benefits for health providers and businesses in return.
How to Pursue a Health-focused Mission Statement
To pursue a health-focused mission statement, product experts need to be focused on changing behavior for the better, even in small ways. Making data visible and easy to understand helps: For example, a smart bathroom scale that incorporates weight-health metrics can compare user age with the 'age' of their body.
We recommend you start by asking the right questions:
Defining the Mission Statement to Focus on Human & Company Needs

It's important to reflect both consumer needs and the company's business goals in the mission. Companies like Onelife and BreezoMeter, who share similar health and environment-focused goals, can also partner to produce better products using shared data and resources. This holds particular relevance in the post-pandemic world, where public health organizations like the EPA consider ventilation helpful in preventing virus transmission.

Regardless of what drives the focus though, a business clearly needs to make money. These profits can then be reinvested and used to further advance the mission. Therefore, the ability to fulfill the mission statement directly correlates to the success of the business.

How to Measure Results & Define Success

The success of mission-driven products should not be based purely on monetary targets. They'll also need to consider ways to measure relevant change according to a company's behavioral/health goals.

What's the Right Design Approach for Engagement?

The new generation of product design, which puts health at its center, is all about changing little things in user behavior. This can be tricky to accomplish but fosters tremendous benefits both in human and business terms.
How Onelife Considers Mission & Human-Centered Objectives in Product Design
For Onelife, the creative health-focused product design process starts with the material used. With a biodegradable bamboo case and recycled plastics, Onelife's air purifier establishes a direct connection to environmental impact – which has broader connections to public and individual health through climate change. In addition, Onelife focuses on sustainability, as their innovative technology eliminates the need to replace air filters.
Identifying Consumer Needs

In Onelife's case: this is about making people healthier while keeping the environmental impact extremely low. But it's also important to focus on context: for example, where and how are consumers using the product? How can we help them?

Establishing a Feedback Loop With the User

Using an air purifier during exercise or during sleep will require different settings, so there's a need to address all common potential use cases. For this reason, Onelife seeks regular and direct input from its user base to influence product design so that it can address their needs better.

Easy IoT Connectivity

Consumers want a more complete picture of their health. That's why Onelife uses Apple HomeKit to ensure their product communicates with other devices and exchanges information. Onelife also integrates BreezoMeter's environmental insights within their app, providing users with an indication of outdoor pollution levels combined with indoor air quality data from OneLife's own sensor.
Watch the Exclusive On-demand Webinar here: