During mandatory lockdowns, some of the busiest cities around the world have become quieter than they have done in a generation. Many people have noted the marked improvement in air quality, and upwards air pollution trends. Sadly, this doesn't come as a surprise. According to WHO's most recent survey of 4300+ cities worldwide, only 20% of urban populations surveyed live in areas that comply with recommended guideline levels.
Air Pollution Trends at Different Stages of Lockdown
By looking at BreezoMeter's air quality map, it is easy to see which cities are in lockdown to stop the Coronavirus spread and which are not. For example, the dramatic difference in air quality over Milan in the month preceding and during lockdown is clear:
We also saw that it takes some time for air pollution levels to drop once a lockdown begins. For example, New Delhi, the sprawling Indian capital which is home to approximately 20 million, went under complete lockdown on the 23rd March 2020 but the air quality remained very low across the city: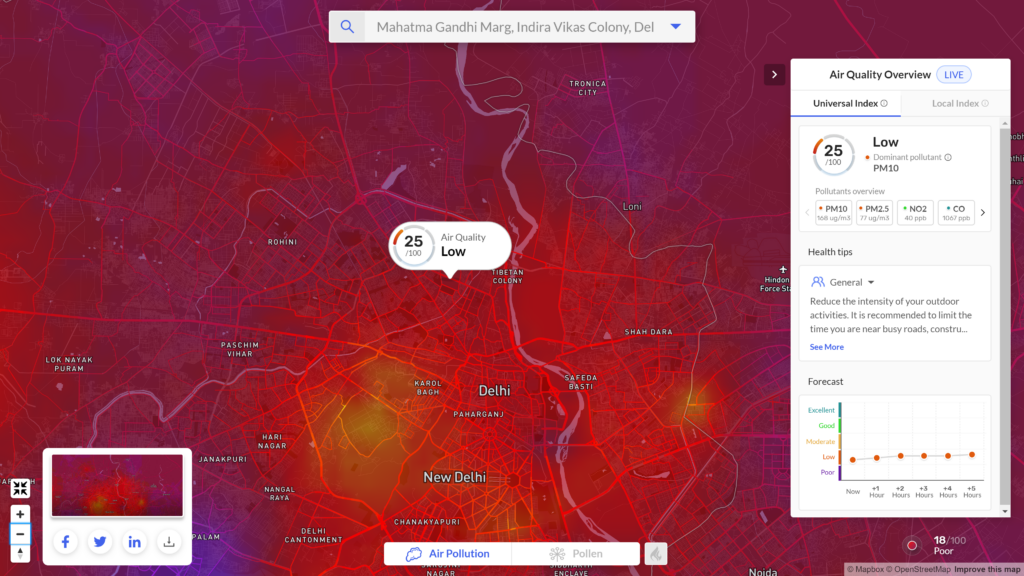 The air quality quickly improved in cities such as Paris, New York City and Berlin following lockdown. By limiting travel, these cities saw a significant reduction in vehicle emissions and a dramatic reduction in the amount of industrial activity has also led to a drop in the number of harmful particles put into the air:
PARIS – 23rd March 2020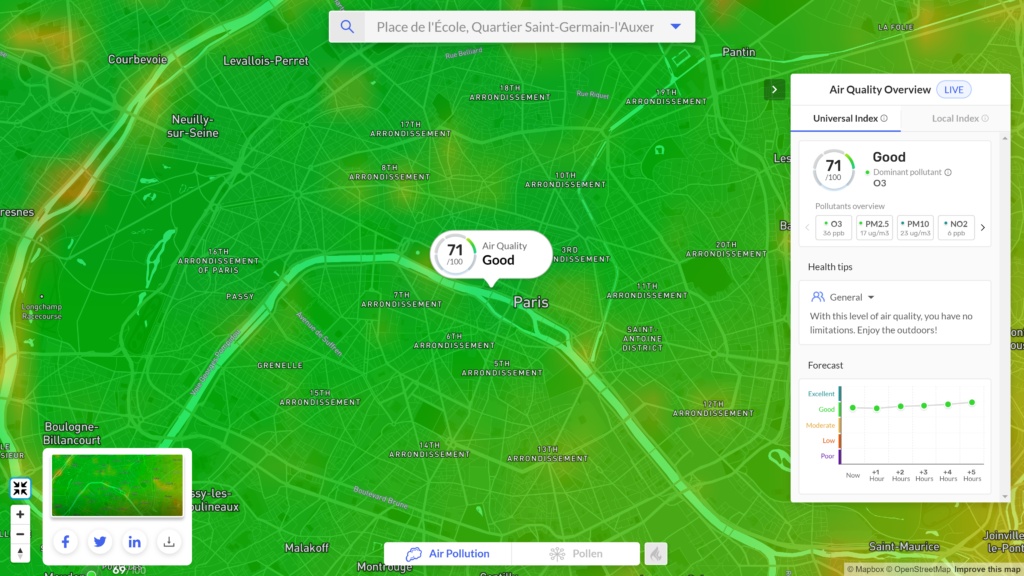 New York – 23rd March 2020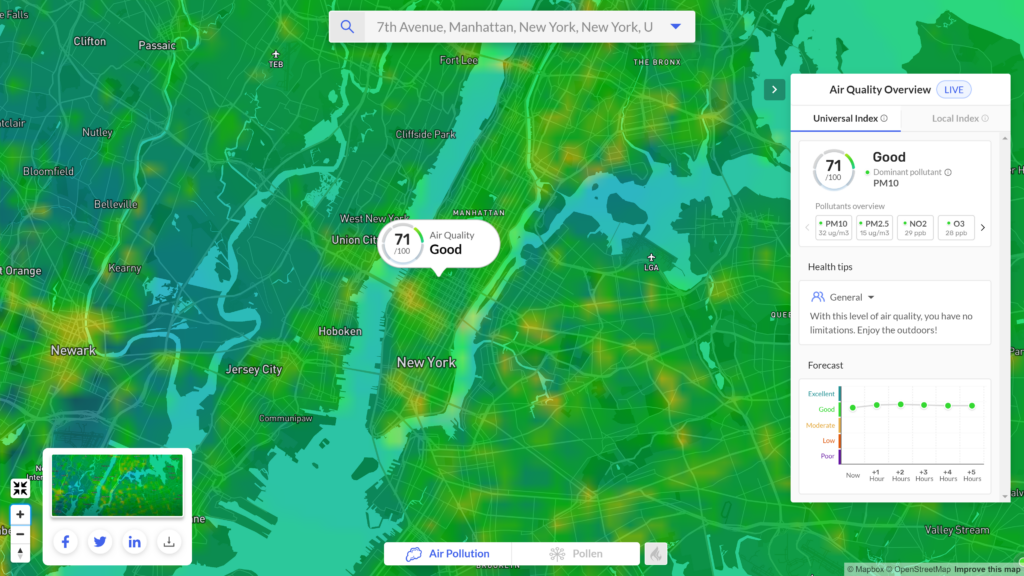 Berlin – 23rd March 2020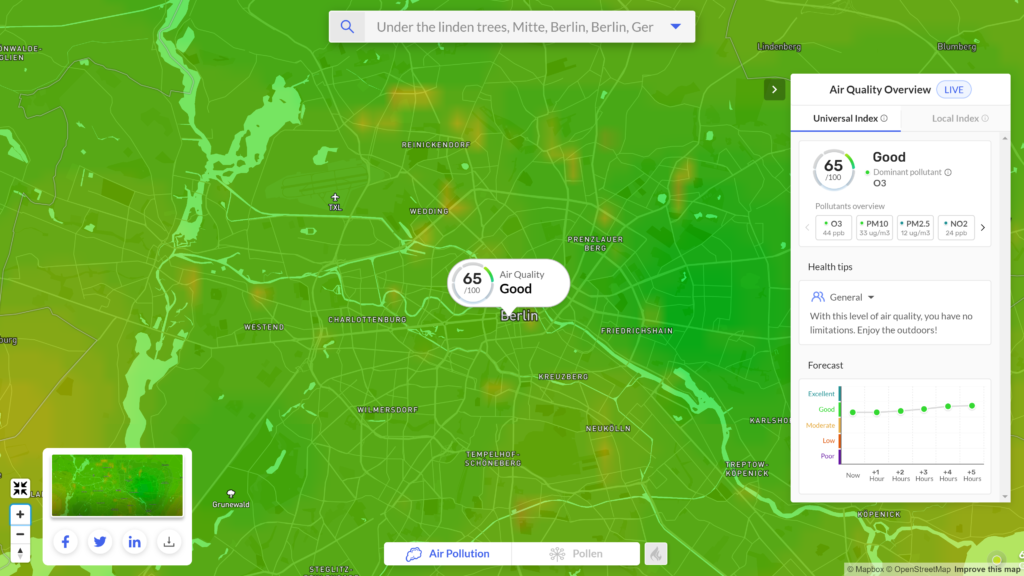 Madrid – 23rd March 2020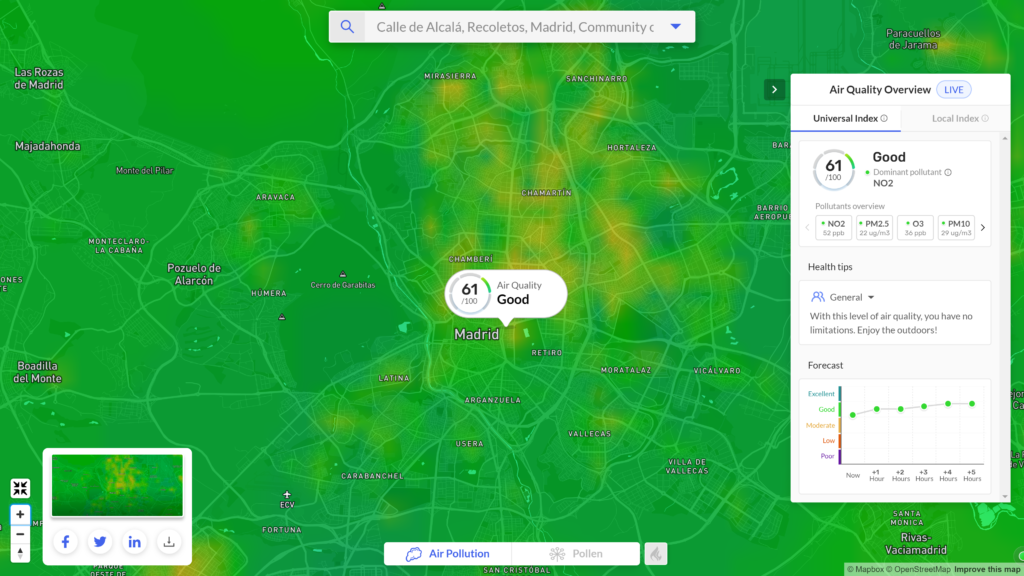 London – 23rd March 2020
London first entered into a full scale lockdown on the 24th March 2020, but activity had significantly reduced and citizens were advised to stay home as much as possible already by the 23rd March 2020.
This reality was also represented in the air quality over London: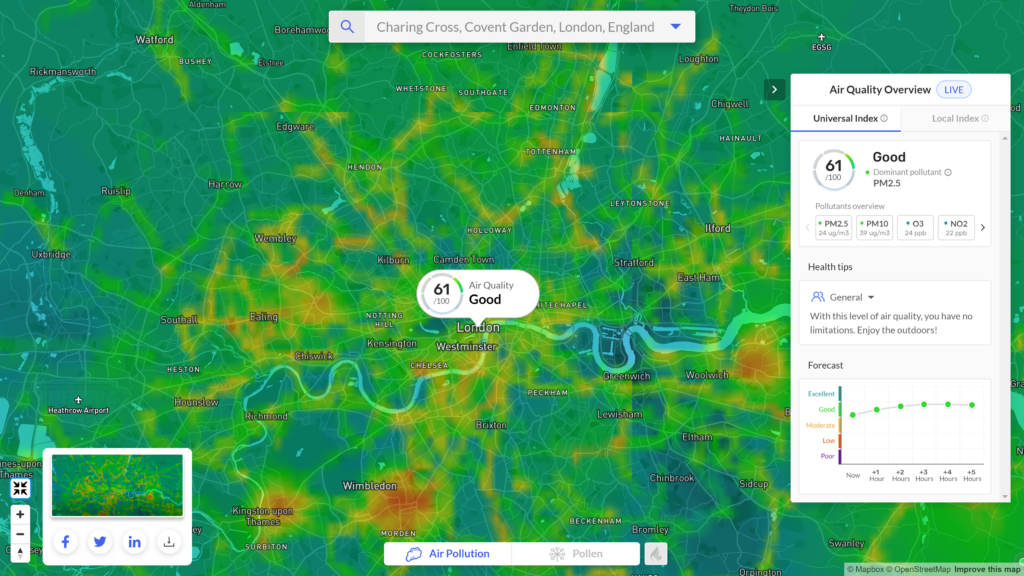 Moscow – 23rd March 2020
In comparison to the countries above, there is still no current lockdown in force at the moment in Moscow: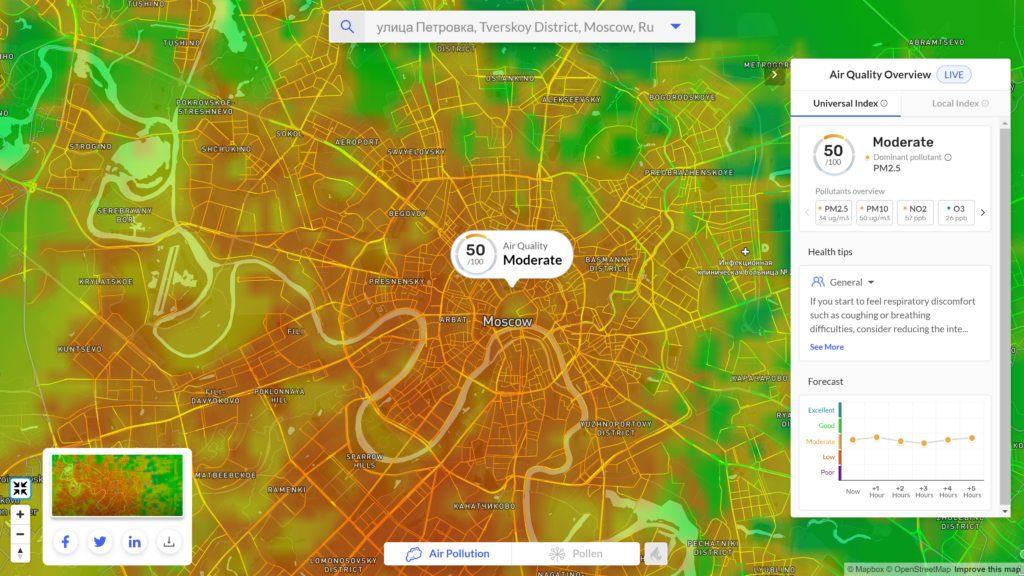 Hubei, China – 23rd March 2020
In Hubei, China, following a prolonged improvement in air quality as a result of the COVIDー19 lockdown, air pollution levels have skyrocketed up again: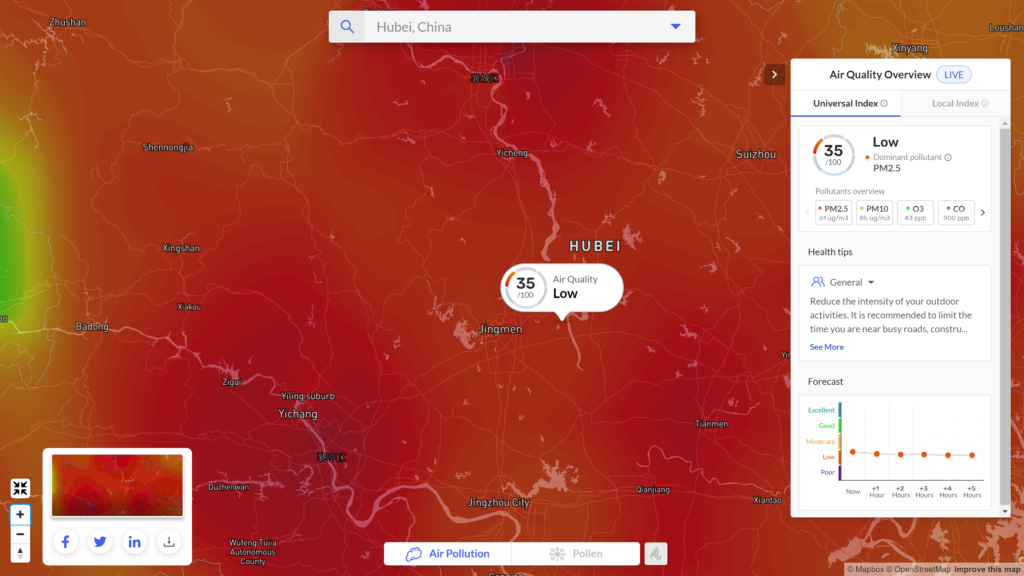 Pollution Predictions in a Post COVID-19-Lockdown World
Some hope that increased levels of awareness will help to increase measures and pressure to reduce air pollution in the future "to help the most vulnerable in their fight against this and any possible future pandemics."
In reality, improved levels of air quality in major cities across the EU and the U.S is unlikely to persist once lockdowns are lifted. Some worry we might succumb to the phenomena of 'revenge pollution' or 'airpocalypse' as nations rush to catch their economies up, causing a reversal in any overall drop in emissions. This phenomena has precedent in China following a surge of activity in the aftermath of the 2008 financial crisis.
Improvements in Air Quality Can Help People Now
In this trying time, many of us should be trying to stay home as much as we possibly can – this is the official guidance in many countries and could help to save thousands. But there is another immediate positive side effect to the mass-scale behavior change we're experiencing. By staying home and limiting the amount of travel and emissions in the air during this period, we are collectively lowering air pollution levels.
As air pollution is a known environmental health trigger for many sensitive groups, this may well help to limit the short-term risks posed to those most at risk from this pandemic – the elderly and respiratory disease and heart disease sufferers, as well as for those who have recovered from COVID-19 that have experienced lung scarring.
Disclaimer: The information in this article was accurate to the best of our knowledge when we published it. As the situation surrounding COVID-19 continues to evolve, it's possible that some data will have changed since then. While BreezoMeter will try to keep articles as up-to-date as possible, we also encourage readers to stay informed with news and recommendations for their own communities by using the CDC, WHO and local public health department resources.