In our dedicated eBook, we explore some of the main use cases & benefits of location-specific and highly personalized environmental intelligence for individual patient engagement and delivering precision medicine.
The Missing Environmental Context in Chronic Disease Management
For chronic disease sufferers, managing exposure to environmental breathing hazards like air pollution & pollen can be a matter of life & death. Without access to real-time or actionable sources of air quality information, it's difficult for digital health companies & pharmaceutical providers to deliver proactive solutions that protect their patients from breathing hazards in the environment around them.
The Value of Environmental Intelligence for Precision Medicine
Location-specific and hourly updated environmental intelligence, such as air pollution and pollen data, helps to complete patient views. As healthcare providers and digital health companies learn more about individual patients and patient groups based on these personalized contextual insights, they can take steps to positively protect and influence the behavior of their patients.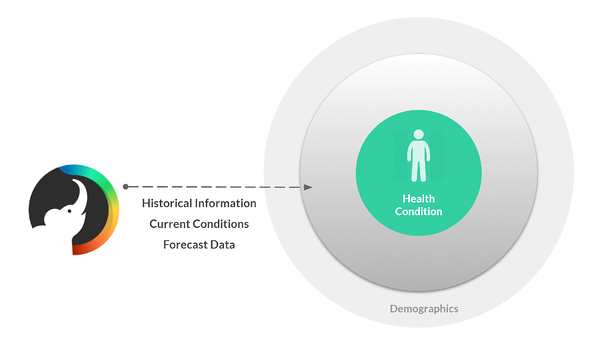 Air Quality Insights for Care Innovation
BreezoMeter's data is deployed by healthcare leaders like Propeller Health, ALK, Boehringer Ingelheim & my mhealth who use environmental intelligence to develop innovative digital-first care models and more empowered health communities.
The benefits of integrating this personalized information include:
Boosting medication adherence & preventing symptom exacerbation.
Improving disease management through symptom tracking & analysis
Stronger engagement with patients through medical devices & therapeutic apps.
Innovation through data-driven research and correlative studies.
Reduced strain on healthcare systems through remote patient monitoring & better symptom management.
Download the eBook for real-world examples of environmental intelligence in action for delivering precision medicine solutions.