There has never been greater emphasis on the role of healthcare technology or the air we breathe: Throughout the COVID-19 pandemic, countries have turned to technology to help them manage this public health crisis. Meanwhile research continues to uncover links between Coronavirus severity, virus transmission, and air pollution exposure.
Online Clinic Visits Become the Norm
Pre-COVID, reports suggest that less than 10% of patients utilized telehealth solutions online or via apps, but within weeks of the pandemic's start, digital-first strategies started to be implemented on a worldwide scale. From remote monitoring to diagnosis, many telehealth platforms began encouraging patients to engage in various healthcare provisions without any physical interaction with their primary caregiver. Reports state that 2020 saw an increase of 57% in telehealth solutions usage by patients, with an estimated 20% of all checkups and doctor's appointments taking place via telemedicine.
Welcome, Artificial Intelligence
Before the start of the Covid-19 pandemic, there had been research into different AI implementations for healthcare use. But with the onset of this global crisis, we saw not only a strong course-shift towards AI but more extrapolations and deployments of AI technology in the healthcare world.
The Importance of Clinical Data & Remote Patient Monitoring
From planning for resources and hospital capacity to disease surveillance and vaccine research and trials, the Covid-19 pandemic has demonstrated how crucial it is to be able to share data quickly and across different platforms. Public policy decisions and health management relied on aggregated data to help determine social isolation rules, testing strategies, and government lockdowns. The pandemic necessitated the fast collection of patient data containing a variety of relevant information (prior conditions, test results, diagnostic imaging, etc). This real-time aggregation of healthcare information, shared quickly between multiple organizations, allowed policymakers, medical researchers, and various organizations to create actionable analytics designed to combat the spread of the virus.
Using data from self-reports, hospitalization cases, and retroactive GPS phone tracking, Covid-19 task teams around the world mapped out outbreak spreads and warned individuals who'd been in proximity with verified patients. Organizations like the Kroll Institute even offered public global Covid-19 heatmaps with updated local regulation changes.
These effective utilizations of data sharing and AI demonstrated the growing need to combine patient data with the latest healthcare technology to bolster the general public's health defence for the future.
The Air We Breathe Takes Center Stage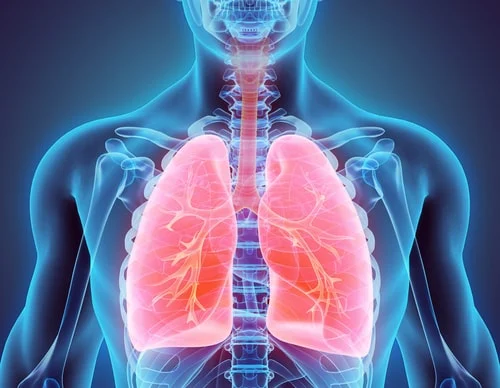 As a primarily respiratory-linked virus, the Covid-19 pandemic has also underlined the importance of breathing clean air. Harvard research uncovered links between long-term air pollution exposure and disease severity, and the World Health Organization has underlined the importance of natural ventilation for controlling the risk of spread of infections in health care.
In Germany, a new $488 million initiative was launched to carry out ventilation upgrades in public facilities and allow eligible sites to apply for CO2 sensor installation funding. This pursuit of cleaner air quality also led to global organizations like the Well Building Institute to develop new building health rating certification standards, focusing on air quality, ventilation features, and other health-conscious improvements..
Lockdowns also called public attention to air quality in a big way. As national closure protocols began in early 2020, smog-heavy places like Los Angeles, suddenly witnessed a brief change in their skies, thanks to a momentary respite from heavy vehicle traffic. Unfortunately, this only lasted for 21 days, the longest stretch of clear sky LA had experienced in the past four decades.
The temporary glimpse at clean air has ignited the world's imagination –  people now care about air quality more than ever, not only in their homes but in their workplaces and city streets.
Get the eBook: