It is impossible for the real estate industry to ignore the impact of climate change: In 2021, weather disasters affected approximately 1 in 10 American homes – totaling an estimated $56.92 billion in property damage. In the UK, extreme weather events risk destroying 167 million homes in the next 20 years. (Source).
As not all environmental risk is the same, the ability to accurately identify, predict and communicate the impact of the environment will become a differentiator for real estate players in the coming months and years.
Environmental Factors are Impacting Property Buying Choices
The purchase of a property is the largest purchase decision many individuals will make. In addition to the specifics of a property itself, there are all kinds of contextual decisions that inform the buying process – crime, schools, nearby amenities, and more.
Now, climate risk assessment is becoming more of a serious consideration factor for many residential property buyers. According to leading technology-powered real estate brokerage Redfin, nearly two-thirds of homebuyers and sellers looking to relocate in the next year are reluctant to move to places at risk of natural disasters, extreme temperatures and/or rising sea levels.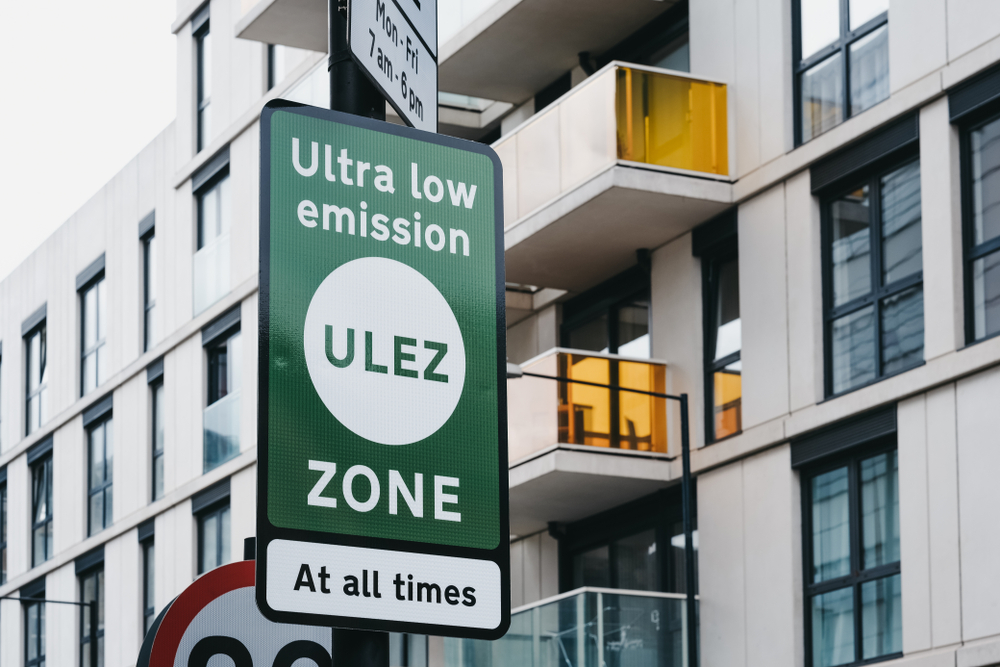 As personal health and wellbeing awareness grows, buyers are also paying more attention to environmental hazards that can damage their health over the long-term, such as air pollution. In Strutt & Parker's 2022 annual Housing Futures survey, they found air quality to weigh more than ever on the minds of homebuyers – especially the parents of young children. In this survey, clean air was considered to be as important for homebuyers as proximity to family and friends, and access to public transport.
Learn More about the Value of Air Quality Data for Real Estate Listings
How Environmental Risk Impacts Insurance & Investment Potential
Climate disasters are incredibly costly, which has a clear knock-on effect for the property insurance and investment markets. (The estimated cost of weather-caused US property reconstruction in 2021 alone was more than $120 Billion).
(Source: NOAA)
Insurers & Lenders React
As increasingly common wildfire outbreaks skyrocket payouts, the American insurance industry has been reluctant to renew policies for high-wildfire risk areas, and are increasingly charging premiums for coverage. To put this into perspective, it's estimated the average premium per residential transaction tripled from $2500 in 2018 to $7500 in 2021 (Source). In areas like California, regulators are stepping in to require insurers provide lower rates for those who take proactive steps to protect their homes.
Areas with increased flood risk are seeing an increase in mortgage application denials and withdrawals, indicating that buyers and lenders are increasingly including flood risk in their decision-making. NOAA predicts $106 billion worth of coastal property could be below sea level by 2050, climate change predictions are likely having a material impact on long-term valuations.
Property Devaluation a Real Risk
As highlighted by Mckinsey, there is a significant risk of mispricing real estate across the property market and asset classes, as climate change exposes real estate portfolios to serious potential devaluation over the next 10 years. It is estimated that given no action, diversified equity portfolios could see returns reduce by as much as 40% by the end of the decade(!)
Now is the Time to Leverage Climate Intelligence for Real Estate
Going forward, the ability to harness climate intelligence for a number of different purposes will be critical for real-estate companies looking to establish value and strategic differentiation. This transition isn't years in the future, it is happening now:
As ready-made environmental insights become available, homeowners will look to real-estate agencies to become the one-stop shop for assessing and understanding their property investments and purchase decisions. Expect to see climate and environmental factors enter into property scores and visual comparisons of different neighborhoods as a matter of course.
Real estate agencies and the wider ecosystem will use environmental intelligence to help them inform current and future potential property pricing models – based both on population needs and current housing realities.
Real estate players will look to environmental intelligence companies to help them revalue and future-proof existing property portfolios based on current and future climate risk.
BreezoMeter offers historical environmental datasets, real-time & forecast insights for air quality, pollen, weather & wildfires by API, and aggregated environmental insights at the neighborhood/community level. To learn more real estate use cases and leveraging this information, contact our team directly.