BreezoMeter — the leading provider of Health Focused Environment Intelligence –announced a partnership with Verizon Media — a leader in innovation, commerce, and content-led by its ecosystem of premium brands like Yahoo, TechCrunch, and RYOT — to deliver Yahoo Weather App users access to hourly, location-based air quality data.

The COVID-19 pandemic and recent record-breaking wildfires have brought personal health and air pollution exposure into the spotlight. People are more aware than ever before of the harmful pollutants in the air they breathe, and they want solutions to help them manage their exposure. BreezoMeter and Verizon Media answered this call.

BreezoMeter provides real-time environmental data through our unique multi-layered data approach, sophisticated algorithms, continuous accuracy-validation methods, and attention to delivering personalized information that can be acted upon in real-time. Users trust the Yahoo Weather app to ensure their daily forecasts are accurate and now can rely on air quality information and tips on how to better stay safe, wherever they are.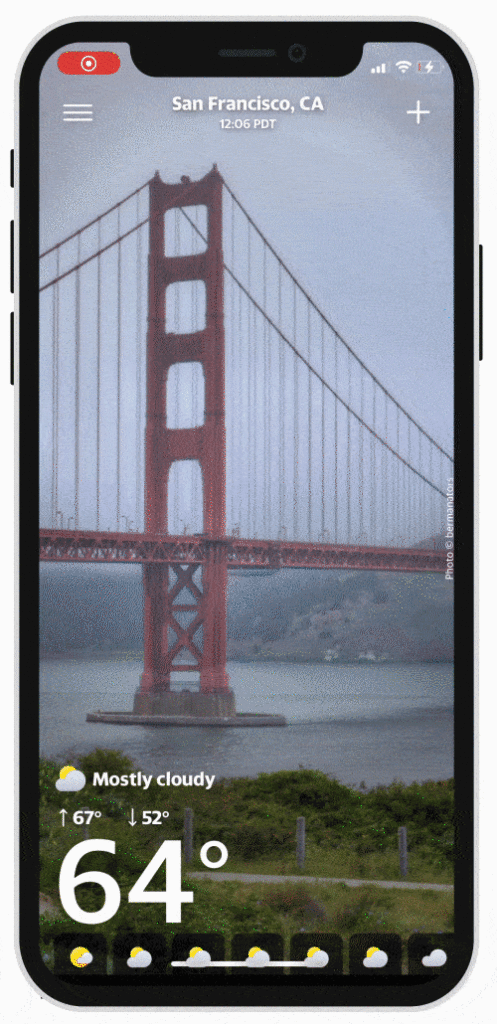 Providing our air quality insights to the extensive Yahoo Weather app user base is not only a privilege but the greatest expression of BreezoMeter's mission – to help improve the health and quality of life for millions of people worldwide.
Read the full press announcement here.