Harriet Shugarman is the face behind the popular website, ClimateMama – one of the first organizations and information sources dedicated to educating parents about the realities of the climate crisis. She is also a US-based university professor author, a writer, a sought after speaker and a climate policy advisor with many years of experience when it comes to activism on climate emergency issues. We got together to discuss the connections between climate change and the air we breathe.
Tell us a bit about your background and how you got into the field of communicating climate change issues
In my early career, I worked as an economist in Canada with the Alberta, British Columbia and Ontario, Canada governments. I then spent 13 years as a representative of the International Monetary Fund at the United Nations in New York.
After training with Al Gore and the Climate Reality Project in 2007, a light switch went off and my future work path seemed very clear to me: I would find a way to work full time on climate education and advocacy.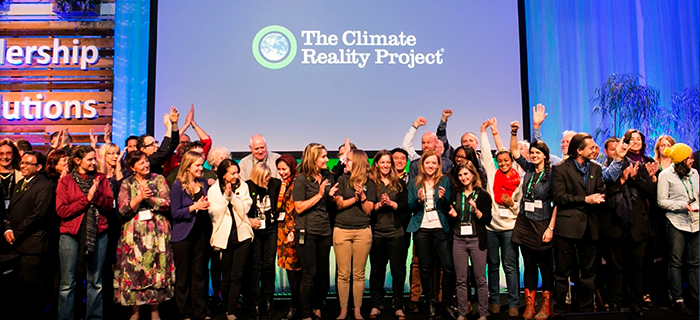 As a mom of two young children, it was clear to me that my peers, other parents, could be powerful activists for climate advocacy but they seemed unaware of the crisis at hand.
Within two years I had established ClimateMama, designed to share ways for adults to talk to their children about the crisis at hand, and share ideas for climate action that we, as families, could put into action.
Tell us about the Climate Mama project and how it has evolved through the years?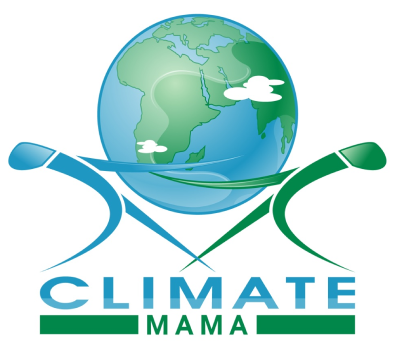 At first, ClimateMama was an online network. Over the years we've evolved to help parents on the front lines of the climate crisis – meeting them and raising up their voices where they were. Over the past few years, we've again expanded our reach online and are now visited by people in over 100 countries and across all 50 US states.
ClimateMama is an advisory body to many groups across the US, and is a founding coalition member of Our Kids Climate which aims to unite parent organizations around the world and help others form and get established. I was also involved with the Climate Reality Project, whose mission is to "catalyze a global solution to the climate crisis by making urgent action a necessity across every level of society."
The Climate Reality Project and its volunteers around the world are my go-to, my family and my source for renewed hope and resolve to keep going. I chair the NYC Climate Reality chapter and remain actively involved with the organization.
As someone who has been active in the field for over a decade, have you seen attitudes towards climate change shift over the years?
Yes and no.
In terms of conversation among activists, climate activists and scientists I find the conversation becoming more urgent, and more direct. As science shows us, we are facing a planetary emergency, this knowledge is being acknowledged directly; as is the grief and the sadness that comes with facing this truth.
Activism has been there always, but since mid-2018, youth activism has risen up, become more vocal and more significant. This helps all of us who have been shouting from the rafters for years that the house is on fire, but who haven't been heard. However, policies are not keeping up with the emergency at hand and this needs to change and change quickly.
Still, we are seeing a recognition of the problem by businesses and shareholders and this is a positive development as we can also find solutions to the emergency through creativity and innovation.
Have you experienced any common misconceptions surrounding global climate change in the course of your experience?
Yes, I have and continue to do so.
There is both a strong, loud and vocal opposition to reality – although from my estimation from a small group, but this is led and funded by vested interests who want to keep us addicted to fossil fuels. This has to change; we need to call out the hypocrisy which aims to sow doubt, and all get behind the science and the facts.
Our planet is already showing us she isn't waiting for us to get our "ducks in a row" she is angry and out of balance. She will survive, but the hospitable home she has created for us may no longer be here for us.
How Often Do You See The Connections Between Climate Change And Air Pollution Come Up In Your Interactions?
Frankly, not enough. We need to do more to connect the dots. We need to clearly show the linkages to air pollution from our use of fossil fuels of all kinds, coal, oil and gas.
We need to show how increased pollen because of increased greenhouse gases is causing air pollution. In addition, we need to show how drought and subsequent fires, directly connected to our climate crisis are also polluting our air. There are many connections that seem obvious but these aren't explored – more needs to be done to connect these.
As the Lancet commission's health reports and other health organizations and institutions have, our children's health is directly and negatively impacted by the climate crisis and one of the main reasons is air pollution.
How Do You See Air Quality Monitoring In The Wider Context Of Climate Change?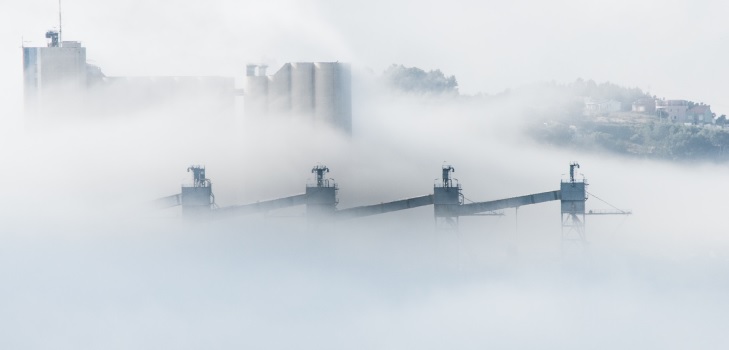 As we continue to experience poor quality air it is going to be crucial to have reliable air quality monitoring place so people know when and if it is safe to spend time outdoors. Particularly vulnerable groups, children and the elderly – but for us all generally, as our climate worsens, and it will, air quality monitoring is critically important. We need to ensure too, that everyone has access to this information as many poor and disadvantaged communities are already impacted negatively by constant poor air quality.
What Do You Think Is The Single Most Important Thing We Need To Do As A Global Community To Combat Climate Change?
We must come together and recognize that our collective future is in our hands and each of us has a role to play. These roles come with differentiated abilities to effect change. There is no international global governing body to enforce actions on climate, only moral suasion. So, whichever nation we come from, we must exert power there.
Some of us have more opportunity and reach than others, but we all must be working on climate solutions. Around the world, we must vote for those who have executable plans to take action now on our climate crisis.
"We must also follow up to ensure that their policies are implemented. We can vote with our wallets in support of companies, at the ballot boxes for elected officials at every level of government, and with our free time by voting to give it to those organizations taking climate action, in all its forms!"
Are there any particular websites, influencers, or leaders in the space you look to for inspiration?
Here are 3 of my favorites:

Looking Forward. How Do You See The Direction Of The Future? Any Next Steps For You?
I am thrilled to share that my first book came out in May 2020, "How to Talk to Your Kids About Climate Change, Transitioning from Angst to Action." Profits from the book go towards the parent project on climate solutions.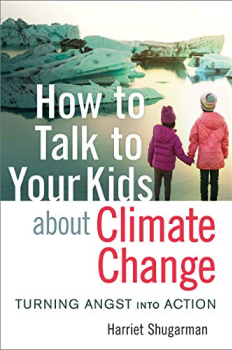 For me, as I see the United States, and indeed many countries around the world becoming more divisive, with the climate crisis part of this divide, this book at this time, feels so right to me. We need real plans, big plans and ones that can and will be acted on. We need to vote for our children's future and now at every level and insist that we not only promise the stars but that we go there – I hope that this book will help generate some of those discussions. We all should be able to come together at this time of crisis and find ways to work together for our children.
How do you suggest we talk to our children, students, nieces and nephews, and really anyone about climate change?
I think that our ClimateMama motto rings true and I would suggest sticking with it: Tell the truth, actions speak louder than words, and don't be afraid. Hiding our heads in the sand because it's too scary or feels too big to get our arms around, can't be our excuse.
We are alive at an incredibly exciting time. We each can be a part of creating a positive, livable and safer future for our families then the one we are currently on the road towards.
---
"Ask the Air Quality Expert" Series
As more and more people around the globe become aware of the short-term and long-term health impact of air pollution exposure, the number of people around the world doing their bit to promote clean air initiatives also increases.
The purpose behind our Air Quality Expert series of interviews is to understand what drives the top air quality expert experts around the world: What is their mission? How did they come to focus on the importance of clean air and what are they doing to raise awareness?
Do you have something to say? Contact ronitm@breezometer.com