It's Spring Allergy Awareness week in the UK and the focus of the campaign this year is COVID-19 and its implications for allergic conditions like Hayfever and allergic asthma. But are there really connections between pollen levels and Coronavirus?
High Pollen Levels Could Impact COVID-19 Severity
We already know there is an association between long-term air pollution exposure and COVID-19 mortality but there isn't clear evidence that links COVID-19 risk to seasonal allergy. However, previous studies have shown that pollen season is associated with general increased mortality due to respiratory and cardiovascular disease. A study by a group of Finish researchers found that the sudden start of the pollen season increased mortality due to respiratory diseases by as much as 20%.
COVID-19 and pollen season also impacts a handful of overlapping groups. For example, we know that those suffering from severe asthma or other pre-existing lung conditions are more at risk of developing serious symptoms from Coronavirus.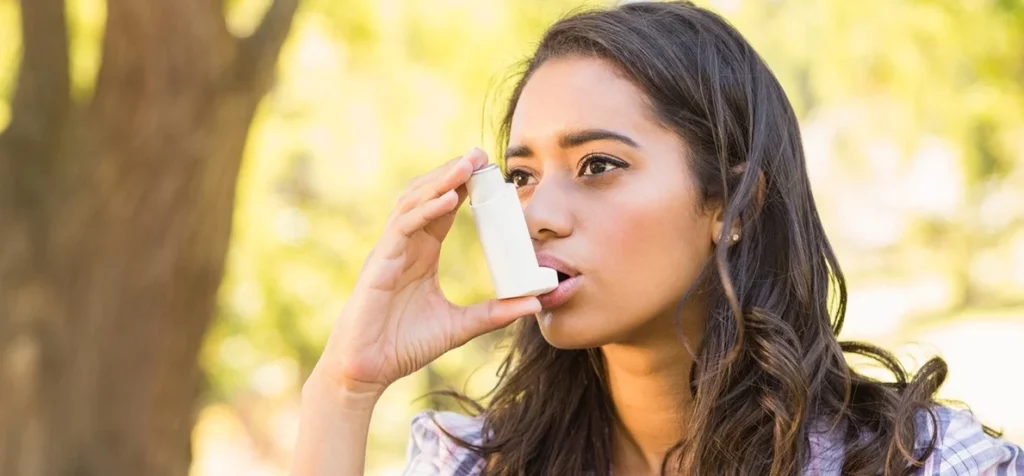 Pollen exposure is also a known trigger for allergic asthmatic sufferers; epidemiological studies have revealed pollen exposure resulted in a 7% increased risk of upper respiratory symptoms among allergic asthmatic sufferers.
Increased Pressure on COVID-19 Testing & Healthcare
GPs in the UK have warned that Hay fever could mimic the symptoms of COVID-19, prompting increased numbers of people to reach out to family doctors for advice.
Across the US and UK, there have been reports of people confusing allergy symptoms with early COVID-19 symptoms, filling up waiting rooms and placing more demand on testing.
For example, one family physician in Texas stated that:
"Patients who mistakenly believe they have the virus are a significant problem due to limited resources for testing and treatment of COVID-19, especially as the virus continues to spread"
It is estimated that up to 45% of 20-40 year olds across Europe suffer from seasonal allergies, highlighting the scale of the potential increased demand on healthcare services.
So How Do you Take Extra Care?
Follow the Guidance
We should all be following the official health advice from the World Health Organization and our local authorities when it comes to protecting ourselves from COVID-19, such as regular and thorough hand-washing and following social distancing guidelines.
Allergy UK states that it is particularly important for uncontrolled asthmatic sufferers who are more at risk from COVID-19 to ensure their symptoms are as controlled as possible. You can read their additional guidance for allergy sufferers here – they advise to check with a healthcare professional if you're concerned about medication.
Stay Up to Date with the Pollen Levels
Especially in light of asthma inhaler stock issues in some areas, it's a good idea to keep up to date with the pollen levels where you are.
With BreezoMeter's live and forecast pollen map, you can toggle between tree, grass and weed pollen and drill into particular species types based on your individual allergic triggers.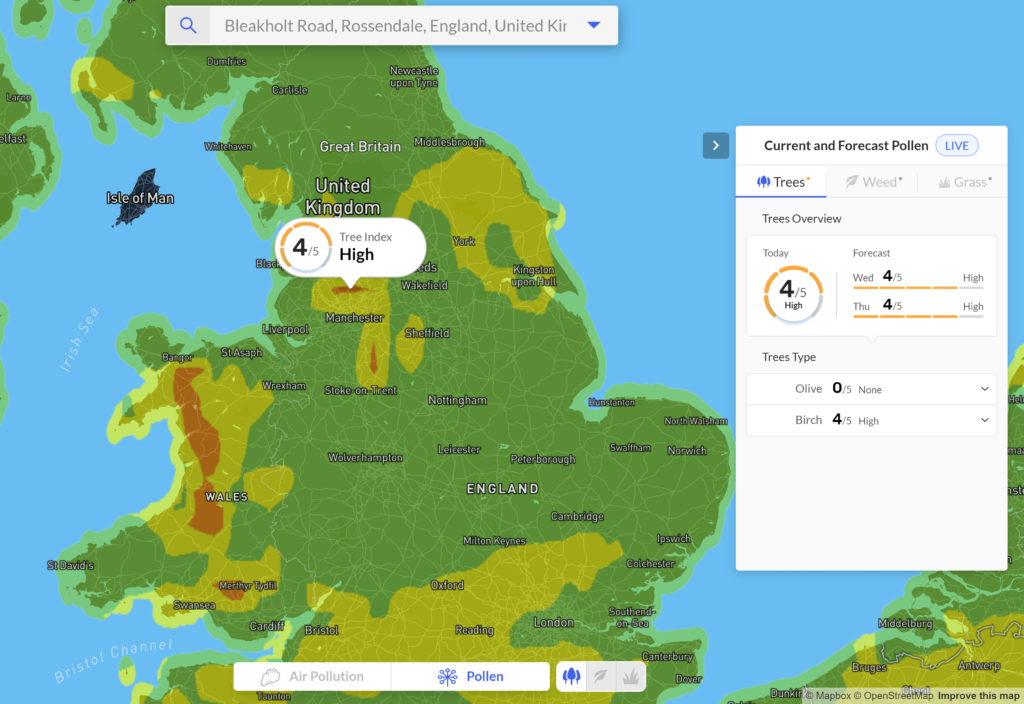 Keep your Indoor Air Quality Clean
There has been a decline in overall outdoor air pollution during city lockdowns but what about the air quality indoors? As many of us stay behind closed doors during this period, how do we ensure we keep ourselves safe from polluted air indoors as well as out?
Coronavirus & Air Quality Topics – Read More