The key question on many product managers' minds: How to ensure your new digital product design succeeds? We've evaluated the processes and logic governing our customers' most successful digital products, identified the commonalities and summarized our findings via a simple to follow framework.
BreezoMeter's Digital Solution Framework
The steps included in our digital solution framework could easily be applied to any company's digital product innovation program:
Step 1. Identify the Business Goal: What Business Need is Driving Change?
Digital transformation should never be the goal in and of itself – there needs to be a real business need in place from the start. The rationale for companies wishing to embark upon a digital transformation or innovation program could be many: Engaging a new customer segment, or a need to cut costs.
To give an example, ALK is a pharmaceutical company focused on allergy and allergic asthma. Klarify.me is a consumer-focused brand under the umbrella of ALK. The team at Klarify.me sought to build engagement with their allergy-suffering user base beyond the allergy medicines they provided.
Step 2. Define the Customer Challenge: Whose Problems are you Trying to Solve?
Regardless of the reasons that brought you to digital transformation, it's essential to remember that great products solve problems. Not your problems, but your customers' problems. This is the foundation of all successful digital product design, and unless you have this step in place, you're at risk of implementing initiatives that don't bring the results you expected.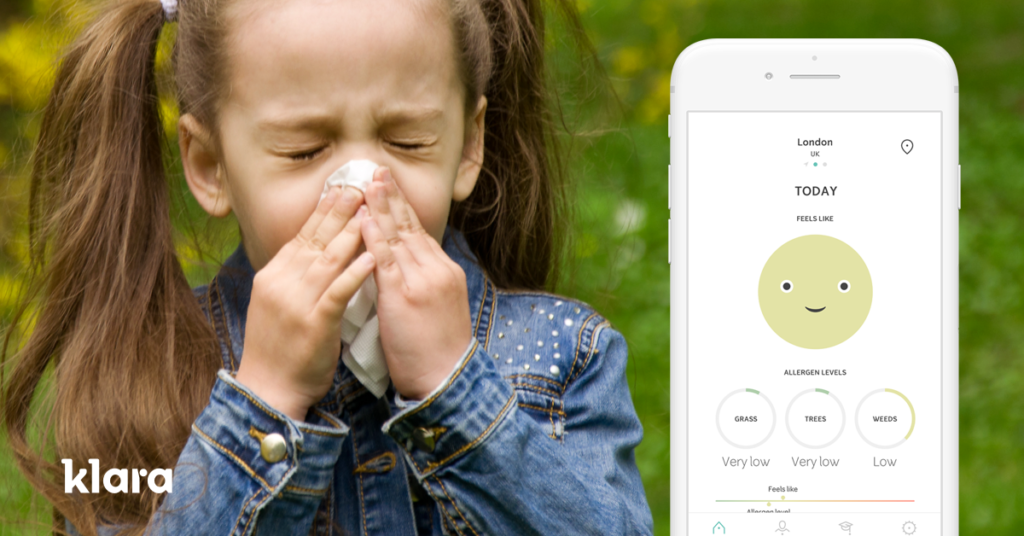 To refer back to the Klarify.me example, ALK's Global Head of Digital Projects recognized it could be "a jungle to find valid and easy to understand pollen and air quality data as a user". As a result, they planned to make air quality both easy to understand and actionable for their users with the purpose of empowering their customers to better manage their conditions.
Step 3. Understand the Role of Digital: Why Do you Need a Digital Product?
No company should embark upon a digital transformation program without a clear reason. At this point, you should consider the various solutions and options for solving your current business goals and consumer challenges.
Is digital product design truly the best way forward? How does it align with your wider product roadmap and company strategy. Are there other benefits to be had in the future from transforming a previously non-digital experience into one that is connected?
The Klarify.me project managers identified that a consumer health app (to be called Klara) would provide the best means for delivering educational, always-on information about the environment to their users.
Step 4. Know Your Data Limits: Which Data Integrations Could Help Achieve your Goal?
No one needs just data for the sake of it. At this point, you should consider what kind of data and information you already have inhouse, how you could leverage this, and be clear about your reasons for considering 3rd party data integration. By clarifying your data requirements at this stage and ensuring how it will be used to drive your digital experience, you'll be in a stronger position later on in the product design process.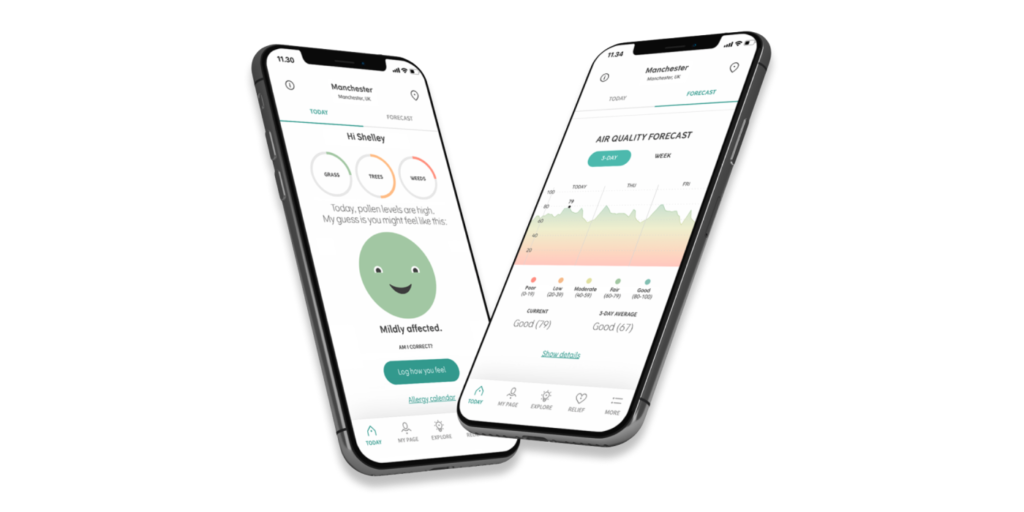 In the case of Klarify.me, they already had a wealth of knowledge in-house when it came to allergy. However, to assist users with condition management, it was important their health app could deliver health recommendations that were personally relevant to the end-user 24/7 in a way that drew from the environmental context. To do this, in addition to providing symptom logging and tracking, the app would need to show hyper-local and dynamic air quality and pollen information.
Step 5. Never Stop Iterating: Constantly Improve the Product Design
If your digital product experience has truly been designed to solve a customer problem, your audience should respond to this. Before spending significant budget and time, it's always a good idea to validate the concept you have with your actual audience for their feedback. Would they use it? Do they understand it?
One benefit of digital product design is that these experiences are far easier to track than offline-only products. Once rolled out, your product improvement process should never stop: Continue to iterate based on your success in achieving your original business goals and solving your customers' problems – sometimes the difference between huge engagement and no interest at all will not be in the product concept itself but the messaging, UI or promotion. So consider all of these tactical angles.
Key Takeaway: Strong Products Need Clear Strategy
By focusing on your business goals and customer needs throughout, your business can achieve digital transformation, while avoiding the digital transformation hype. The environment affects both the health and behavior of all consumers. This is why we've seen innovation leaders approach us from a range of industries: Automotive, Fitness, Advertising, Smart Home and more.
If you're keen to learn more about deploying environmental intelligence for your company's digital product innovation, dive deeper with our dedicated webinar below, or contact our innovation experts directly.