Against a backdrop of the energy crisis fueled by the war in Ukraine, extreme weather events worldwide, including the hottest summer in European history, and growing awareness of the need for urgent action in the face of climate change, the 27th Conference of the Parties to the United Nations Framework Convention on Climate Change (COP27) was heralded by Simon Stiell, UNFCCC Executive Secretary, as a pivotal conference, that "shifts us to implementation."
It was attended in Sharm el-Sheikh, Egypt, by over 100 Heads of State and Governments, and more than 35,000 participants with several events, announcements, negotiations, and pavilions showcasing climate action taking place throughout the world.
Last year's COP in Glasgow saw many pledges made regarding net-zero commitments, forests protection and climate finance. This year, more than ever before, the focus is on ACTION and concrete plans to deliver on promises around three critical work streams – mitigation, adaptation, finance and, a late addition to the agenda – loss and damage. 
COP27 Main Objectives:
"Humanity has a choice: Cooperate or perish. It is either a Climate Solidarity Pact – or a Collective Suicide Pact," said António Guterres, UN Secretary-General, as world leaders reunited to knuckle down on negotiations around this year's main objectives:
1. Mitigation
The UN Environment Program (UNEP) describes mitigation as efforts to reduce or prevent the emission of greenhouse gasses, using new technologies and renewable energy sources, increasing energy efficiencies and changing energy management approaches or consumption behaviors. The focus of COP27 is for leaders to further the agreement at Glasgow to review climate plans and present more ambitious 2030 emissions targets, since current plans are not enough to avoid catastrophic climate change.
"The world still needs a giant leap on climate ambition… We can and must win this battle for our lives," UN Secretary-General António Guterres
2. Adaptation & Agriculture
Countries around the world must adapt to the consequences of climate change and strengthen themselves against increasing risk of life-threatening floods, droughts, heatwaves, and storms. Ahead of the conference, participating nations at COP27 were expected to make more detailed and ambitious commitments towards enhancing climate resilience and helping at-risk communities. There is a call to increase levels of adaptation funding to match amounts being spent on mitigation.
3. Climate Finance
According to Climate Council, "Climate finance refers to developed countries giving money to help developing countries build clean energy systems, reduce emissions, and cope with the overall impacts of climate change". Developing countries are seeking for developed nations to come good on their 2009 Copenhagen promise of $100 billion yearly financial support to help them invest in renewable energy and address climate impacts. Developed nations are falling short of this promise, making this a hot topic for COP27.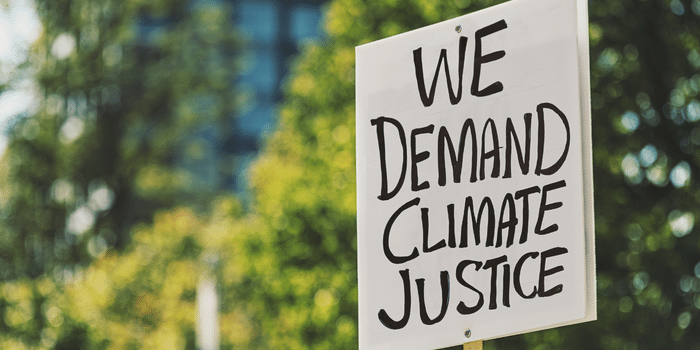 4. Loss & Damage
Climate Council defines loss and damage as "money paid by countries who have benefited financially from fossil fuel investment, to countries feeling the direct unavoidable losses and permanent damage arising from climate change." Since the early 1990s, vulnerable nations have been calling on developed countries to provide financial assistance that can help them address loss and damage. Although a late addition to the COP27 agenda, loss and damage became the most contentious issue at this year's conference. It's a sensitive topic, with questions arising over which countries should contribute and which countries should be defined as vulnerable.
Biggest Takeaways
With the passing of the Friday, November 18th deadline, it took until the early hours of Sunday for the package of decisions to be announced. Here's a summary of the biggest takeaways from COP27:
– Establishment of a Loss & Damage Fund
COP27 will go down in history as the Loss & Damage COP. The most notable outcome of the conference was the breakthrough agreement to establish and operationalize a fund to compensate vulnerable nations for loss and damage from climate-induced disasters. After decades of pushing, this is a momentous victory for climate-vulnerable developing countries. UN Secretary-General António Guterres described the decision as "an important step towards justice". Governments also agreed to establish a 'transitional committee' to make recommendations for discussion at COP28, regarding how to operationalize both the new funding arrangements and the fund itself. The first meeting of the transitional committee is expected to take place before the end of March 2023.
– 1.5°C (Just) Makes it Into the Final Agreement
On the mitigation front, COP27 did not really deliver, likely due to rising energy prices resulting from Russia's invasion of Ukraine. The breakthrough needed to reduce emissions did not materialize, there was no expansion of the phase down to include other fossil fuels beyond coal, like oil and gas, and very few countries came to COP27 with strengthened emissions reduction plans.
"The red line we must not cross is the line that takes our planet over the 1.5 degree temperature limit," António Guterres stressed, urging the world not to relent "in the fight for climate justice and climate ambition."
To the frustration of scientists like Johan Rockström, there were even signs of back-sliding on the 1.5°C warming limit. The source of disagreement over the warming limit comes from the wording of the original 2015 Paris Agreement, which set to "limit global warming to well below 2°C, preferably to 1.5°C, compared to pre-industrial levels." Attempts to weaken the wording in this year's final agreement did not succeed, but the final wording was not indicative of any major progress.
– Adaptation & Agriculture Initiatives Announced
The United Nations' Food and Agriculture Organization (FAO), hosted the first official Food and Agriculture Pavilion at COP, and day six was entirely dedicated to adaptation and agriculture and how the world will feed a population of 8 billion. COP27 President H.E. Sameh Shoukry said, "With 43 million people suffering from hunger each year, this is a wakeup call for implementation". Dina Saleh, Regional Director of International Fund for Agricultural Development (IFAD) cautioned of the "narrow window" to help small-scale farmers who produce one third of the world's food supply, barely contribute to climate change, and yet are heavily impacted by rising temperatures and changing rainfall patterns.
The day's press release, summarized four key initiatives focused on agriculture, "Food and Agriculture for Sustainable Transformation (FAST), Climate Responses for Sustaining Peace (CRSP), Decent Life for a Climate Resilient Africa and Initiative on Climate Action and Nutrition (I-CAN) that will urgently address the transformation of agrifood systems, the integration of climate responses to peace and security, the improvement of the quality of life of the most vulnerable in Africa by 2030, and delivery of healthy diets respectively.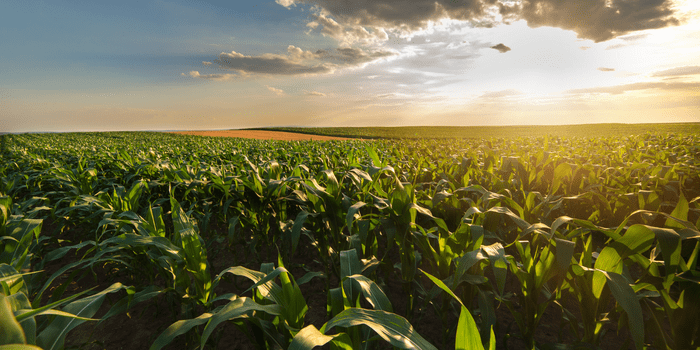 – The Global Methane Pledge Expands
According to the Climate & Clean Air Coalition, "Methane accounts for 0.5°C of the 1.1°C of net warming that the world currently suffers". At COP26 the Global Methane Pledge (GMP) was launched to speed up the reduction of anthropogenic methane emissions by at least 30% from 2020 levels by 2030. This target has the potential to eliminate over 0.2˚C warming by 2050, if adopted on a global level. The US and EU asked all GMP participants to develop or update a national methane reduction action plan for review at the Methane Ministerial at COP27.
COP27, saw additional countries joining the pledge, increasing the count from the original 100 countries to 140 countries. According to the UNEP, "Over half of the top 20 methane emitters are now part of the Pledge, representing half of global methane emissions and nearly two-thirds of the global economy." The COP27 Methane Ministerial showcased progress on the GMP Energy Pathway to ensure climate and energy security, and launched the GMP Agriculture and Waste Pathways to advance climate and food security.
So, What Now?
The sentiment at COP27 has been around the need to close the gap between ambition and action. Dubbed "The COP of Implementation", it has delivered significant progress on establishing the fund for loss and damage, but there is clearly an opportunity for more progress on mitigation and adaptation and a need to tackle, head-on, the central challenge of reducing fossil fuel use and reaching an agreement on further reducing carbon emissions.
More promises have been made and new task forces put in place but, just as at the end of every COP, it remains to be seen what governments and society will deliver over the coming year to bring about real change.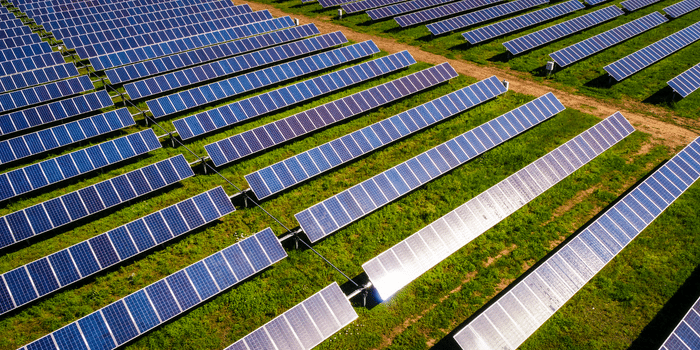 Business leaders at the conference have come away with a sense of optimism and an understanding that what's good for the planet is good for business. Anish Shah, Managing Director and CEO of Mahindra Group, said while awareness is at an all-time high, it is time for businesses to ask "What is the impact on my company and on me as an individual, and not just in terms of threats, but also in terms of opportunities?"
Looking ahead, with the results of the first Global Stocktake due to be published at COP28, 2023 will be about countries and companies showing how they are meeting their climate commitments, while keeping up the pressure to ramp up ambition.
At BreezoMeter, we believe that waiting until 2030 is too late to address the impact of climate change on our health and wellbeing. Action needs to be taken now, and in addition to the plans now moving forward and a call to action put in place post COP27, we believe technology and innovation will play a vital role.