As climate change makes global fire seasons more unpredictable, Australia, no stranger to bushfires, has arguably seen some of the worst devastation in recent years. We look at how air pollution in Australia impacts the region and how environmental monitoring solutions can help keep people safe.
Just How Big are the Australia Bushfires?
According to climate experts, Australia's bushfire season typically runs from December to May in southern regions, from May to October in northern parts, and August to March in central Australia – that's almost the whole year.
Unfortunately, Australia's position as the most arid continent with the greatest year-to-year variability in rainfall puts it at a disadvantage in the face of climate change, which has increased Australian daytime temperatures by 1.25° in the past 25 years. As such, extreme climate events such as wildfires have resulted in catastrophic impacts across the continent: Australia's 2019-2020 fire season charred more than 20% of the forests, and claimed the lives of 479 people and millions of animals, destroyed 9,352 buildings, and burned approximately 18,636,079 hectares of land.
The resulting air pollution in Australia impacted over 80% of the country's population, leading to the season becoming known as Australia's "Black Summer". For agriculture impact alone, researchers at The University of Sydney have estimated economic costs to be as high as $5 billion.
Can Natural Phenomenon Reduce Bushfire Likelihood?
While global warming facilitates fire-prone climate conditions, some atmospheric phenomena like a La Nina event – in which central and east-central equatorial Pacific ocean surface temperatures experience a periodic cooling – can do the opposite.
According to the Australian Bureau of Meteorology, a La Nina event can increase the chances of above-average rainfall for northern and eastern parts of the country during spring and summer.
However, climate experts say that during a La Nina event, even above-average bushfire risk can still remain for most of central New South Wales, home to Sydney, the country's largest city. Additionally, grass growth and dry conditions in Western Australia may also increase wildfire risk in western regions, home to Perth, the country's fourth largest city.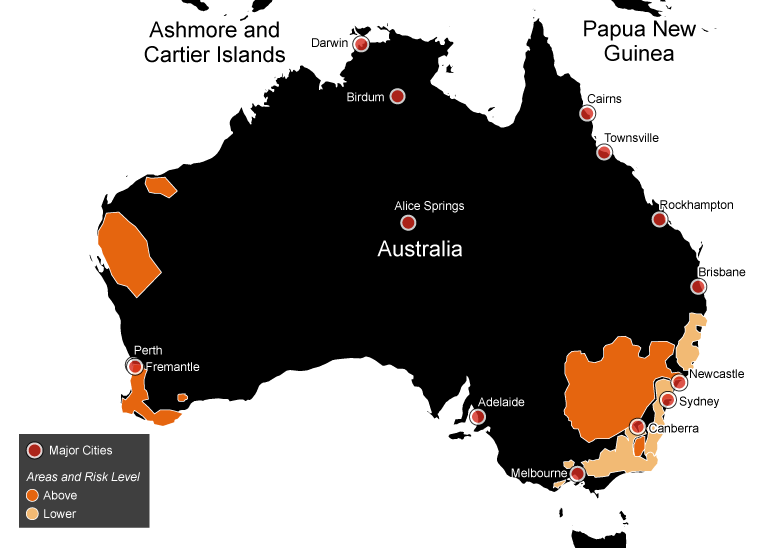 Understanding the Impact Of Smoke on Air Pollution in Australia
Australian bushfires also offer a demonstration of the far-reaching impact of wildfire pollution, which turned New Zealand's glaciers brown with ash, dust, and smoke during the 2019-2020 fire season, and threatened to accelerate glacial melting. Reports even stated that smoke from Australian bushfires traveled via the jet stream more than 7000 miles to South America.
Wildfire Smoke is a Public Health Problem
Exposure to wildfire smoke represents a significant public health concern. This is because fires contribute dramatically to the levels of particulate matter in the air and exposure to high levels of PM2.5, even over a few days. This can lead to a variety of health impacts, including asthma attacks and worsened respiratory and heart conditions, with children and the elderly particularly vulnerable. PM2.5 pollution has even been linked to an increased risk of cancer over time.
Doctors state that there may be unpredictable and lasting consequences for sensitive populations affected by smoke pollution during wildfire season. The Canberra region experienced its highest air pollution day on record during the 2019-2020 fire season and doctors recorded an increase in hospital admissions among elderly patients, asthmatics, and sufferers of respiratory issues during this period.
Empowering People During & After Bushfires With Personalized Insights
Businesses in the health, air quality, wellness, and other fields can benefit from adopting air quality and wildfire intelligence tools to enhance consumer offerings and enable users to protect themselves from bushfire air pollution in Australia, and worldwide.
By leveraging live air quality data, companies can integrate tailored actionable insights into connected product apps and dashboards to enable consumers impacted by wildfire smoke pollution to make more informed decisions based on the environmental reality on the ground:
Stay indoors with the windows closed and activate an air treatment system (that doesn't bring in air from the outside.)
Refrain from vigorous physical activity due to poor air quality in your location.
Wear a respirator mask to reduce your air pollution intake during pollutant spikes.
Prepare to relocate to a safer location due to a forecasted worsening of local air quality.
Activate an in-cabin air filter if you're on the move in a vehicle.
Follow safer and cleaner travel routes and avoid proximity to wildfire-impacted areas and exposure to heavily polluted air.
BreezoMeter's Wildfire Intelligence & Improved Smoke Modeling For Tracking Air Pollution in Australia
Accurate reporting on air quality through a huge wildfire event presents a number of challenges due to the dynamic and unpredictable nature of smoke travel. In particular, providers that rely primarily or only on station sensor data will often struggle to maintain a good service during these times. BreezoMeter's multi-data layer approach means we're uniquely placed to continue providing accurate information even when sensor information becomes unavailable.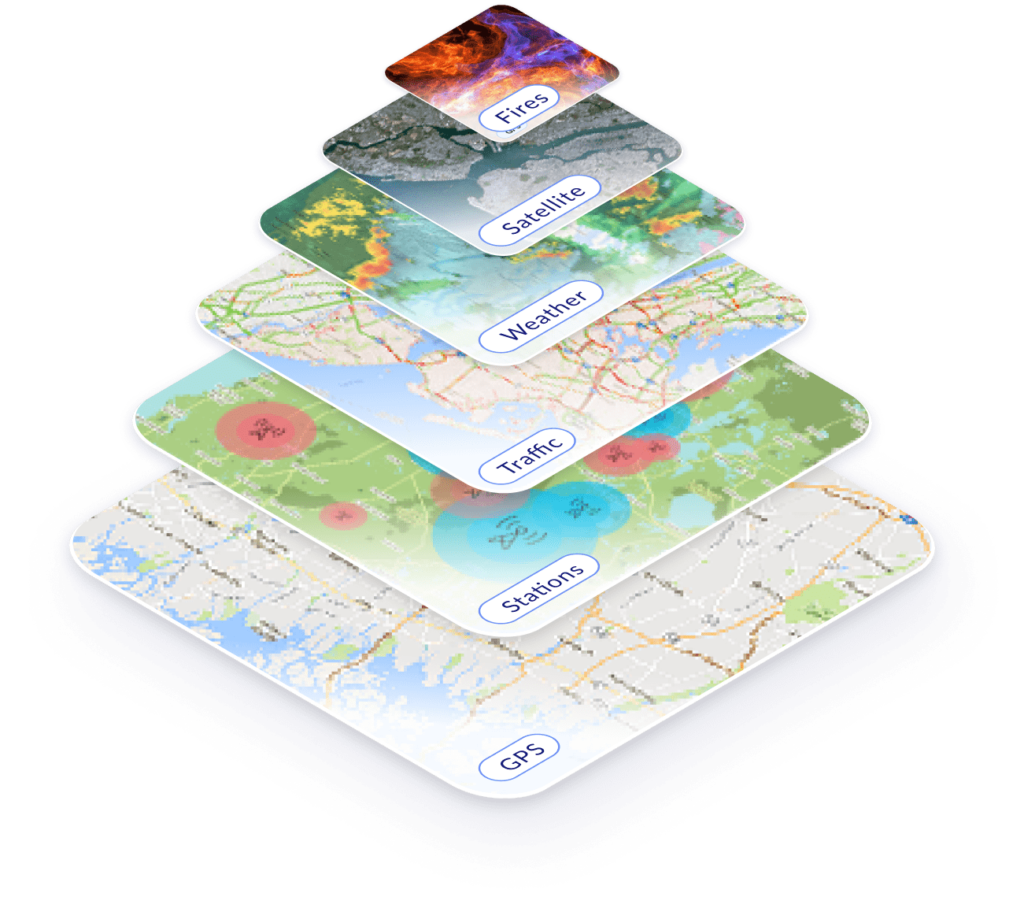 This is because our air quality model continues to pull information from numerous data sources such as satellite information, active fires, meteorological inputs, real-time traffic data, and more.
Continuously upgrading and updating our air quality forecasting and wildfire tracking technologies enables BreezoMeter to stay on the cutting edge of climate tech and spearhead innovation in the field of environmental intelligence.
Start Tracking Wildfires in Australia
Companies that deliver vital health-focused information during, before, and after bushfire air pollution events can reach individuals at the most relevant times and may even help save lives with crucial and actionable insights when it matters most.
In an age where individuals prioritize environmental awareness and personal health more than ever before, businesses that fail to adopt climate tech solutions risk leaving their customers and staff vulnerable, while others take measures to empower safer and healthier choices in the face of life-threatening climate events.
Active Wildfire Tracking
BreezoMeter's Wildfire Tracker+ provides early wildfire detection at a global scale, with ongoing analysis that keeps updated information flowing until the fire is out. Real-time data, burned area and fire path visuals, and health-focused alerts enable companies to notify users in time and help them stay clear of active fires and prevent exposure to their toxic smoke.