With our Series C funding round completed thanks to the support of our wonderful investors, our team at BreezoMeter has been putting the pedal to the metal, with no plans of slowing down.
2 Months Later….
We wanted to take a moment and reflect on the last couple of months to share some of our amazing accomplishments:
BreezoMeter's Headcount Grows by 70%
Here at BreezoMeter, we know that people and culture are the two most critical aspects for determining a company's success. With our new funding secured, we have been able to expand upon all existing positions, as well as create new ones that enable us to further enhance our products and help us fulfill our mission.
Over the last two months, we've increased our employee capacity by 70%, recruiting more developers, scientists, designers, customer success managers, and a variety of other new hires.
We are elated to have found so many talented and driven people with genuine enthusiasm about our mission (by the way we're still hiring)!
Weather Industry and Climate & Sustainability Expert Paul Walsh Joins BreezoMeter
Among our new hires is none other than Weather industry veteran (and U.S. Air Force veteran) Paul Walsh. As former Vice President of Weather Analytics at The Weather Company and Global Director of Climate and Sustainability at IBM, Paul brings a fountain of knowledge and experience to the table.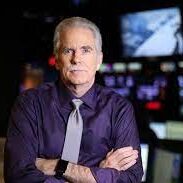 In a time of increasingly unpredictable environmental events, Paul's deep understanding of leveraging weather and climate data for businesses and individuals makes him the perfect fit for our expanding US 'dream team'.
Paul joins BreezoMeter as our new Head of Business Development in North America.
Revolutionary New Fire & Smoke Reporting Technology
Launched just in time for 2021's devastating fire season, our new live fire and smoke pollution tracking technology (Wildfire Tracker) makes information freely available to the public, enabling all impacted individuals to maintain their safety and protect their health.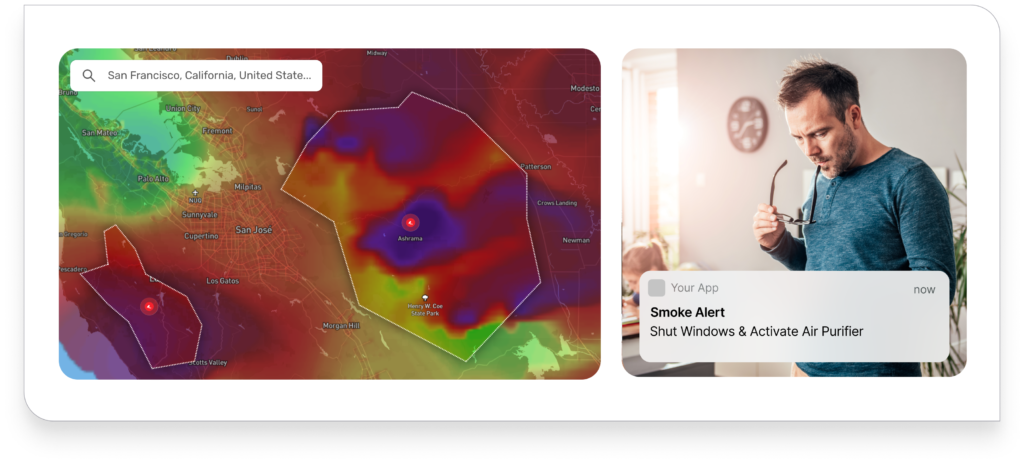 New Fire Intelligence Drives New Use Cases
The innovative technology behind our Wildfire Tracker enables new use cases across a variety of industries:
Find out more about Wildfire Tracker and the innovative technology behind it here.
Discussing Health-focused Environmental Insights Across The Web
Recruiting new team members with scientific and industry expertise, along with the launch of our innovative wildfire tracking technology, has functioned to generate some notable media buzz these past few months.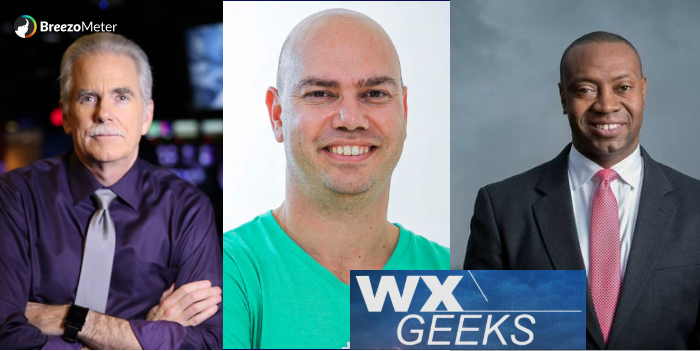 Oh Hey, New-Look Web Experiences!
As part of our new post-funding initiatives, we've updated and optimized parts of our website with intuitive layouts that guide the viewer's eyes and highlight each solutions' key features.
Check out our beautiful new page designs:
We've also transformed our API trial experience with a dedicated new API dashboard, which provides full access to features and information and streamlining the workflow for all users/customers.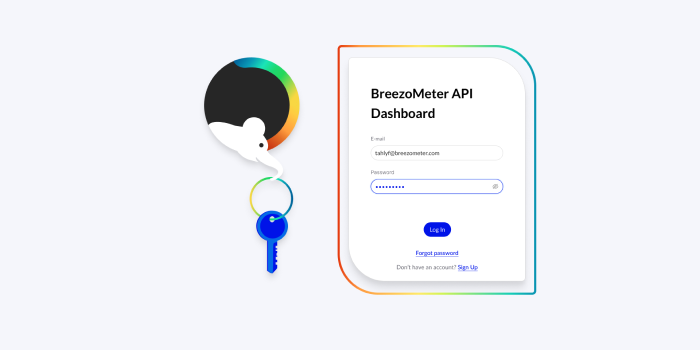 Future Plans – Full Steam Ahead!
The great news is that this is just the beginning!
BreezoMeter is currently recruiting more employees for a variety of positions, and we're hungry for people who share our passion for the environment and improving public health.
With some great collaborations in the works, we're very excited to share more details about new partnerships very soon.
Our R&D team never rests, and is tirelessly working on enhancing our existing products and… well… can you keep a secret? There's a big environmental intelligence innovation we've yet to fully unveil, so stay tuned for more announcements in the near future!