We sat down with Senior Vice President of Delos, Isaac Mulvihill, and Regina Vaicekonyte, Vice President of Health Sciences at Delos Labs, to get to the nitty gritty of IAQ post COVID-19, Delos Wellness, and their home automation systems.

Can you tell us about the link between indoor air & Covid-19 as it applies to the business of indoor air quality?
Simply put, Covid-19 has significantly elevated consumer knowledge of indoor air quality. Before the pandemic, indoor air quality was a topic that was usually centered around air pollution and environmental issues. Since the first quarter of 2020, Covid-19 has shed light on the importance of indoor air quality, the importance of the air that we breathe and more broadly, a recognition that what surrounds us has massive implications to our health and well-being.
The general public now has a much better understanding of respiratory particles and just how easily respiratory diseases can be transmitted, and they also know ways that this transmission can be reduced, including strategies that are behavior-oriented, surface-oriented, or most importantly in this context, AIR QUALITY ORIENTED.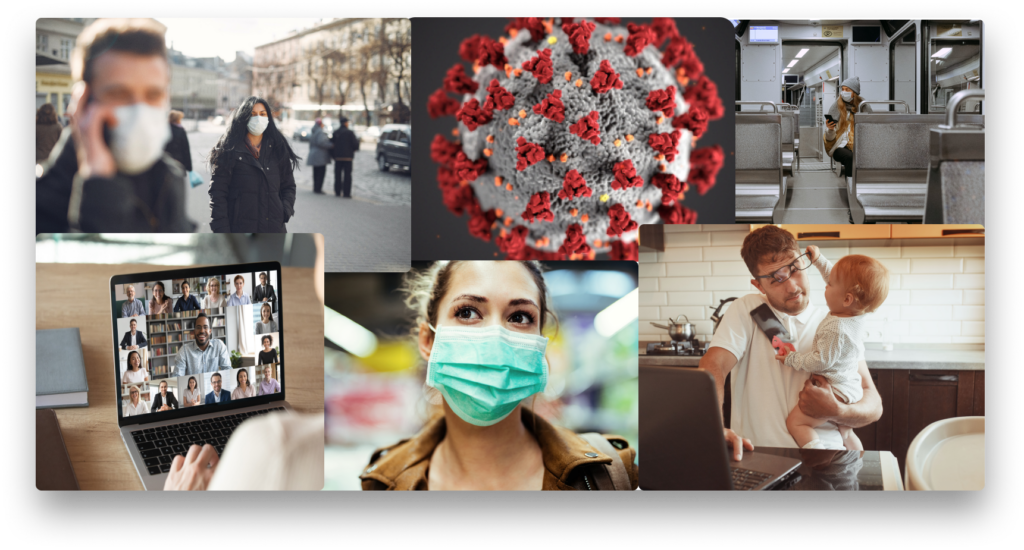 How have you seen consumer related trends change over the course of 2020 & how has Delos responded to the COVID-19 pandemic?
We face a respiratory-borne illness, where SARS-CoV-2 particles can be transmitted from person-to-person in close proximity, but which can also remain suspended in the air for long periods of time, remaining viable and transmissible. For this reason, Delos has focused heavily on indoor air quality, recognizing that we must first use masks, we must social distance, and we must sanitize surfaces, but it is also of critical importance to ensure spaces are properly ventilated and the air within them is purified. If we are able to remove infectious aerosolized particles from the air, we are more likely to reduce transmission rates within occupied spaces.
It is no surprise that with the greater knowledge on the importance of air quality in general, air quality remediation tools, sensors, and data services have grown exponentially over the last 10 months, and for good reason.
Consumers have become more aware of the importance of air quality, thus numerous remediation, characterization and quantification tools (including Breezometer!) have seen a boom in sales.
It is air purification systems that have seen the most notable increase in demand across homes, schools, commercial spaces, and at the municipality-level.
Delos has provided over 100,000 air purification devices to some of the largest school districts in the country, including public schools in New York City, Baltimore, Chicago, Miami-Dade, and others, in an effort to promote safer in-person learning environments for students and staff.
The importance of removing particles from the air, especially those that can cause respiratory illnesses, is well-understood at this time, and stand-alone and in-duct purification systems offer a solution.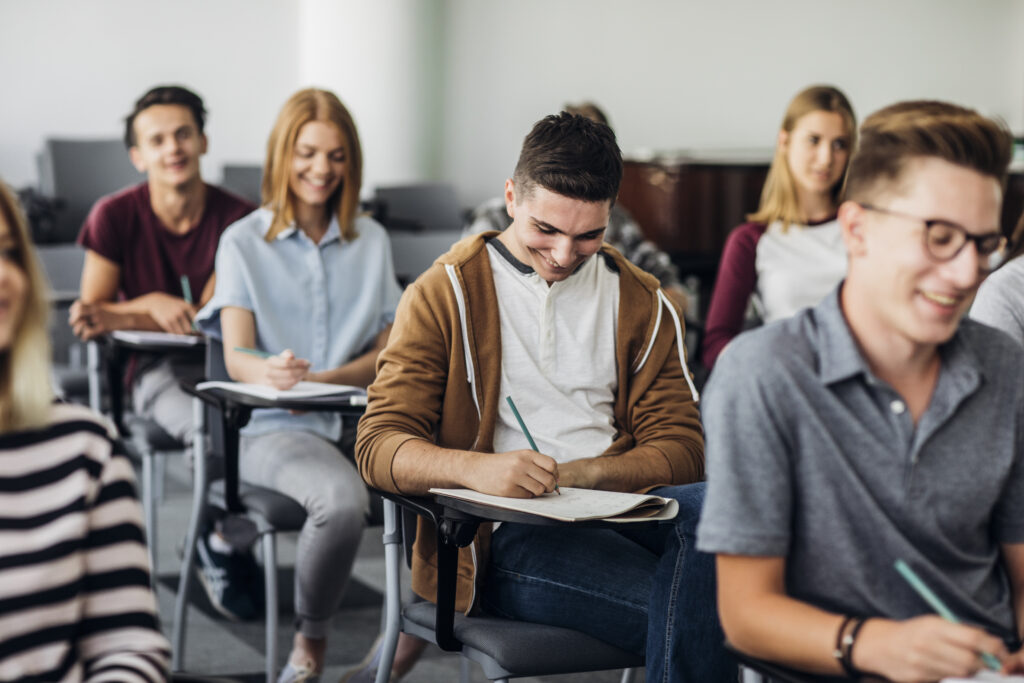 Where do you see indoor air regulatory trends & the market heading? Do you predict changes to occur due to COVID-19?
We fully expect the indoor air quality market to continue its trend of exponential growth. Covid-19 has highlighted the importance of the air quality that we breathe, but other factors, for example the California wildfires, have led to similar recognition. For these reasons, we believe that the use of remediation technologies, sensors and data services will continue to be desired by people throughout all types of buildings — homes, schools, workplaces, retail, restaurants, gyms and entertainment venues — as we all patiently await a return to the "new normal".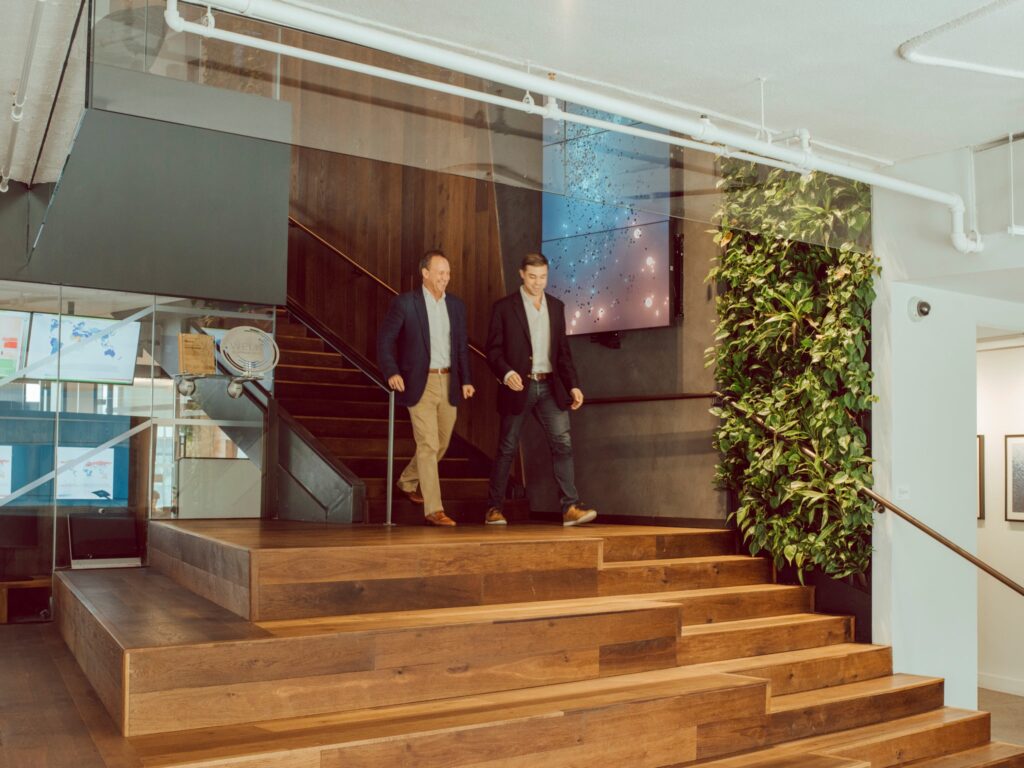 As it relates to regulatory changes, we do not expect any significant changes in the most immediate future. If anything were to occur quickly, we would expect there to be a greater focus on indoor air quality via increased ventilation, increased requirements around fresh air intake, enhanced exhaust systems, etc. And all of this also has to fit in with energy efficiency initiatives, and be reasonable/practical to achieve, as well as within reach financially.
Working with many buildings in larger cities around the country, you begin to recognize the vast age range of all the infrastructure, and the amount of money it takes to upgrade systems within these buildings. Regulations may be written, evaluated, and considered for broad adoption, but we anticipate there is going to be a long period of time before commercial spaces, schools, and other buildings that serve large numbers of people would be required to adhere to such regulations.
---
Learn More about Isaac & Regina of Delos Living
Known as the global wellness pioneer, Delos brings together the best innovations in tech, health, design and science to improve human health in the built environment. Here's a little about our Delos interviewees: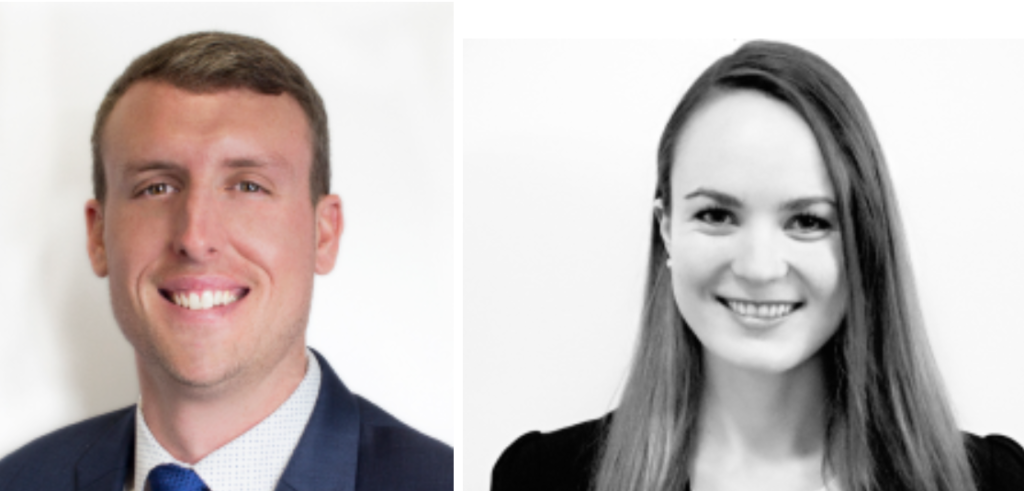 Meet Isaac Mulvihill: Much of my work focuses on Products and Partnerships, which are the hardware components and digital experiences that, together, deliver health and wellness performance value, and the aggregate of which is designed to create holistic health and wellness ecosystems indoors for the benefit of human occupants. I have worked very closely with our air purification partners as well as many of the largest school districts in the U.S. to provide scientifically-validated air purification technologies in an effort to create safer environments for students and staff. (See LinkedIn)
Meet Regina Vaicekonyte: My work involves leveraging research from building and health sciences to create innovative and practical solutions that aim to improve the health, well-being and performance of people in all spaces. I am passionate about it as it allows me to apply new research findings and expert recommendations to inform the development of new products and services across commercial, residential, and hospitality sectors. This has been accelerated by the Covid-19 pandemic, and I'm glad we've been able to contribute towards creating safer environments for people through enhanced indoor air quality solutions. (See LinkedIn)
– Part One of Interview End – Stay Tuned for Part Two! –