Most ventilation brands today are failing to take the necessary steps to address the risks associated with poor indoor air quality, or to prepare for an inevitable future of personalization and connectivity.
Who is Aldes?
Established in 1925 and headquartered in Lyon, France, the Aldes Group specializes in the design, manufacturing and marketing of "integrated solutions for indoor well-being".
Their various solutions provide occupants with high-quality air, enable them to control room temperature and help guarantee optimal safety, while sustainably reducing energy consumption in buildings.
Aldes Turns to BreezoMeter
Aldes' R&D and product experts initially turned to BreezoMeter's product experts and scientists to help them address the growing need for smarter ventilation in the home. They were confident that accurate, hyper-local and real-time air quality data would help them develop a consumer-friendly and intelligent ventilation solution for their end-users.
Since partnering with BreezoMeter, overall sales for Aldes' connected air treatment solutions have doubled each year."

Marc Brevière –Aldes Executive Vice President, Marketing & Communications
The Challenges Involved with Making Indoor Air Management Smarter
Aldes faced a number of challenges when it came to developing a more consumer-friendly home ventilation solution for their customers:
Communicating the complex subject of air quality in a simple way.
Ensuring homeowners didn't see ventilation as a constraint and genuinely made the process of indoor air quality management easier.
Developing a treatment solution that accounted for the dynamically changing and personal nature of indoor air quality given the different health needs and diverse lifestyle patterns of their customers.
How Aldes Uses Street-level & Real-time Air Quality Data
Aldes maximises the value it receives from BreezoMeter by incorporating real-time and personalized air quality information throughout its customer journey and across multiple touchpoints:
BreezoMeter's live air quality data helps power their intelligent air quality companion, Walter® –

an indoor air quality device which connects to home WIFI and their AldesConnect(™) mobile app.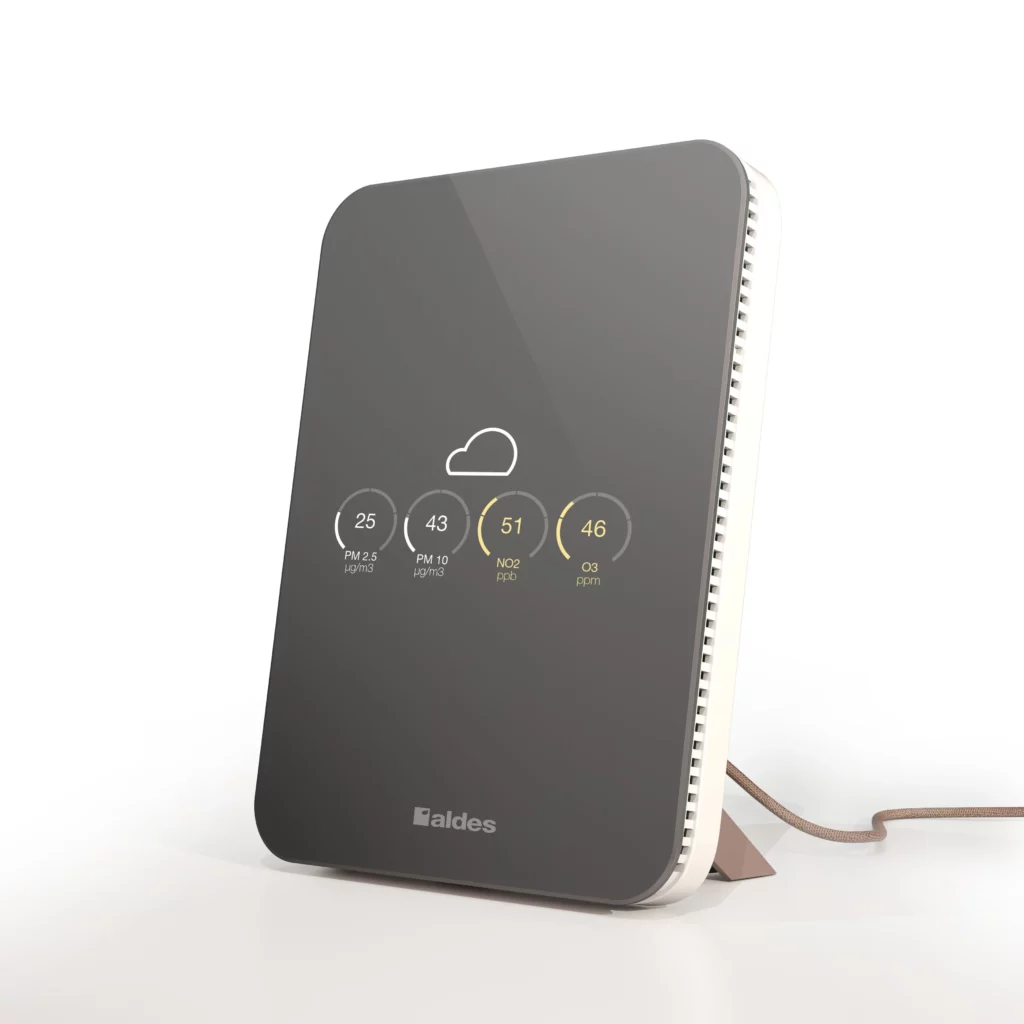 Aldes delivers greater value by helping customers understand the connection between outdoor and indoor air and leveraging personalized air quality information to deliver individual health recommendations and tips.
Air quality information is at the heart of Aldes' #HealthyLiving movement – a collection of co-ordinated awareness initiatives promoting smarter living spaces and educating people on the importance of maintaining safe air quality levels indoors.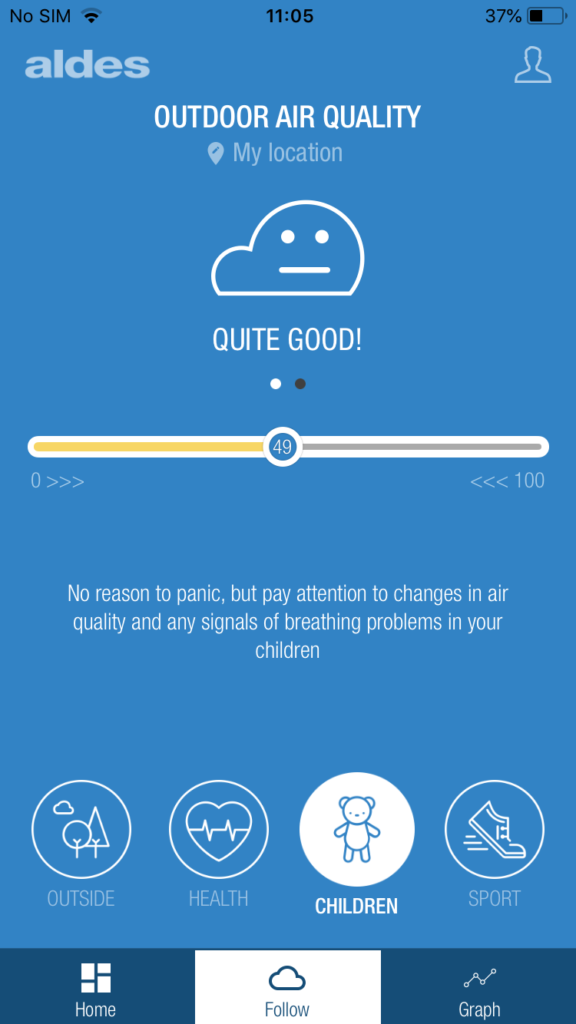 ---
Download the Aldes Case Study to learn more about the innovative ways Aldes leverages air quality information and the business case for smart ventilation in the home: