Air quality in our cities and roadways is a growing concern for both car drivers and passengers. In a London study, the Healthy Air Campaign found that both are facing worse air quality in cars than a cyclist or a pedestrian on the same street.
As connectivity drives innovation in today's vehicles, car owners are looking for cars outfitted with the latest tech to help keep them and their families healthy and safe. A pollution-free cabin is becoming the standard: Brands that can provide accurate air quality data inside vehicles will offer peace of mind to potential buyers, and help drive sales in the coming years.
Well Informed Drivers Want More from their Vehicles
The problem is until recently there hasn't been a user friendly, reliable way to know the air quality around us while driving. Now, pre-installed in the vehicle infotainment system, BreezoMeter does exactly that by gathering data from thousands of local and global sources, such as:
Air pollution monitoring stations
Weather forecasts
Satellite data
Traffic reports
Topographical data
Having BreezoMeter inside your vehicles provides the driver with real-time indications and notifications right on the dashboard, with alerts about pollution levels while they drive. It offers an air quality map that highlights the best, and worst, parts of any city, helping them plan the safest – most non-polluted – route to keep them and their families protected.
Using BreezoMeter's data, vehicles can alert drivers about which pollutants are the most present, allowing passengers with health sensitivities to choose the best stop breaks for their vehicle, based on their driving routines and pollution factors in the area.
Smarter Cars, Healthier Drivers
Car manufacturers have been quick to act on customer concerns about air quality, with companies like Tesla and Ford installing better filtration systems in their newer models. But how can a driver know when to use the filtration system? BreezoMeter data can help teach cars to use this new technology and keep drivers healthy, by reading pollution levels and acting on their behalf.
If drivers are looking to take a Sunday drive, windows down and the breeze in their hair, the system can use its navigation to tell them the best routes to take.
On the other hand, it can also alert drivers when they're passing through a polluted area. By integrating BreezoMeter with the vehicle's automation system, it can step in to raise the windows, close the sunroof and turn on the A/C as early as possible, making sure only clean air will be used in the cabin prior to turning the circulation on, protecting drivers from pollutants outside. Air quality in cars is an important step towards creating a true pollution-free cabin.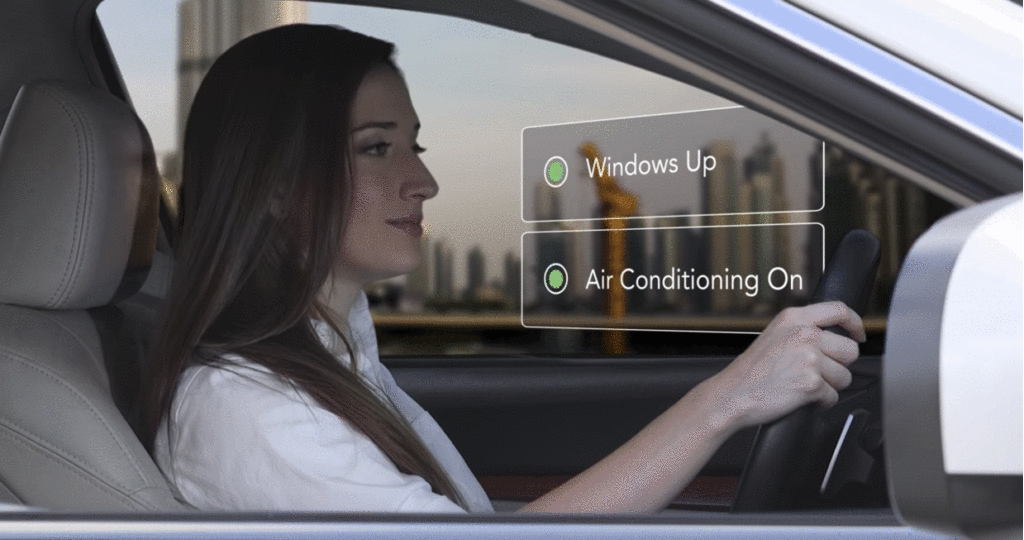 It can also be used to turn on or increase filtration systems, making sure the air entering their vehicle is clear of pollutants, especially while drivers sit through heavy traffic and long commutes. And it does all this without the driver lifting a finger, so they can focus on the road and keeping their families safe and healthy while they drive. After all, that is what smart connectivity is all about.
Air pollution has risen a staggering 8% over the past 5 years. With drivers especially affected by this health epidemic, informed car buyers will be looking for brands that show concern for their health and safety. By integrating BreezoMeter technology with new model vehicles, OEMs will be able to offer assurance, and capture the attention of health-conscious buyers in a data-driven era.